By Ken Silva pastor-teacher on Oct 17, 2010 in AM Missives, Current Issues, Features, Rick Warren, Word Faith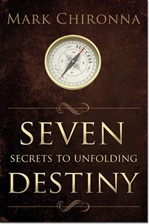 Your prophets have seen for you false and deceptive visions; they have not exposed your iniquity to restore your fortunes, but have seen for you oracles that are false and misleading. (Lamentations 2:14)
Rick Warren Now Bringing Credibility To Word Faith Heresy
I told you in Decade Of Destiny With Rick Warren that by carrying posts like Desiring God Selling Bible Study Method Of Rick Warren!?, Rick Warren—Scripture Twisting Is Not 'Doctrinal And Sound', and Rick Warren: Piper Approved!, Apprising Ministries brought to you what some of the finest writers in online apologetics and discernment ministry had to say after Dr. John Piper featured Purpose Driven Pope Rick Warren as a keynote speaker at the DG 2010 conference Think: The Life of the Mind & the Love of God.
Also in that post I highlighted for you a distinct turn toward the Word Faith prosperity/positive confession movement by the Purpose Driven/Seeker Driven camp, over which Warren has reigned for years. I showed you a tweet where PDL Pope Rick Warren bestowed his blessing upon the ministries of pastor Perry Noble, one of the Popes of the Carolinas along with his disciple Steven Furtick, and charismatic quasi-prosperity preacher Judah Smith; each of whom have been working more closely with Word Faith preachers in the past couple of years.
With this in mind then, you might recall Dr. Laverne Adams And Rick Warren Driven By Destiny? and Rick Warren Teaching The Law Of Attraction? where I brought to your attention another spiritually whacked Word Faith pastrix who goes by the name:
She's written a self-published book she timed to drop on 10/10/10; and the foreword to pastrix Adams' book was done by none other than Rick Warren himself:
We also noted that 10/10/10 just happened to be the day when Rick Warren kicked off his own Decade of Destiny shtick at his highly influential Saddleback Church:
Yeah, I'm sure that this has all been just one long bit of odd coincidences coming together at the same time. However, this is the proper backdrop against which to see that, at best, Rick Warren has shown a very serious lack of discernment in his association with Destiny Dr. LaVerne Adams.
First of all, we're told that "self improvement specialist" pastrix Adams "has world-wide apostolic influence"[1]; she's also "a member of the Abundant Harvest Fellowship of Churches under the direction of Bishop David Evans"[2], with Evans himself a well known Word Faith heretic and regular on that veritible haven of heresy Trinity Broadcasting Network.
As pastrix Doctor Destiny begins her book Driven By Destiny: 12 Secrets to Unlock Your Future she informs us that Rick Warren was brought into her life "by divine providence" when he:
just happened upon one of my articles in the African American Pulpit, while going to be the first Caucasian preacher at Ebenezer Baptist Church in Atlanta on Dr. Martin Luther King's Day 2009. His prompting to reach out to me for counsel affirmed my calling and destiny as spiritual advisor to great people.

Ours is truly a divine connection as I have always been impressed with his ministry and literary work. And now our destinies have been miraculously aligned and driven with purpose.[3]
So, according to pastrix Adams it was Rick Warren who was the one "to reach out" to her "for counsel" sometime around the time he was going to speak at Ebenezer Baptist Church. Warren being "driven with purpose" to promote the Word Faith ministry of a pastrix would appear odd when we consider what Dr. John Piper said in defense of his dubious decision to make Warren keynote speaker at DG 2010:
What would you think he would believe about women elders? He's just totally there as far as the… the office of elder is concerned. "We don't have 'em", he said. "Can't find it in the Bible. Women have all the spiritual gifts and they have all the… the gifts of pastoring but as far as the office of pastor, the office of elder goes," he says, "the bible says it shouldn't happen. I'm committed to the bible. Therefore we're not gonna go there." (Online source)
Despite pastrix Adams being in violation of God's Word, as well as in conflict with the position of the Southern Baptist Convention Warren is part of, still he writes in his foreword to Dr. Destiny's book DBD:
focusing on ourselves will never reveal our life's purpose. In her book, Driven By Destiny, Dr. LaVerne Adams provides a very practical plan not only determining what your God-given destiny is, but also provides a way to help move you forward in fulfilling your destiny.[4]
You also need to know that as part of pastrix Destiny Doctor Adams' "very practical plan" that's supposedly going to "help move" us to our "God-given destiny," she praises notorious Word Faith heretic Dr. Mark Chironna as her "invaluable mentor, [and] life coach" in the introduction to her DBD. Below you'll see him at the lower right corner from the video where he congratulates pastrix Adams on her 10 year anniversary:
As Steve Lumbley of the fine online apologetics and discernment ministry Apostasy Watch points out concerning Mark Chironna, he is part of "the TBN lineup of apostate preachers" and:
He is the pastor of The Master's Touch International Church in Orlando Florida. Chironna bills himself as a "theologian, a trained and certified personal coach, a mentor, a spiritual director, a physician of the soul."…

In addition to pastoring this social organization he calls a church, Dr. Chironna has a side business called Dreamfulfillment.net. The purpose of this organization (besides making lots of money for Chironna) is; "devoted to empowering individuals at every level of their life. Events and resources from The DF.NET serves to provide every individual with the opportunity to fulfill their life calling and their dreams. Dr. Chironna takes the participant through layered-learning experiences which accelerate the learning process."

This is pure man centered psychology and positive thinking mumbo jumbo. It reinforces mans will over Gods will. And of course it isn't given freely. (Online source)
Lumbley is absolutely correct and it's not too surprising Dr. Destiny, and apparently Rick Warren, find common ground with Mark Chironna in spewing this love of self (cf. 2 Timothy 3:2). In closing this, for now, I'll tell you that in DBD pastrix Adams humbly announces:
I know God has brought me into the kingdom for such a time as this and has launched me to the nations. But I did not arrive to this place on my own. I am aligned with my destiny and everything in my life is synchronized to the timing of God.

My mentor and life coach Dr. Mark Chironna has taught me how to discover and anticipate the synchronicities of life. These synchronized moments manifest themselves when you are in the prophetic flow of God.[5]
Really; and below you can see for yourself what kind of insight Chironna receives from this supposed "prophetic flow of God." You're about to hear Dr. Mark Chironna, the mentor and  life coach of Dr. Destiny LaVerne Adams—whom Rick Warren sought out to bring notoriety and write the foreword to her book—teach us that in Genesis 1 God speaks Jesus into existence.
Beginning at 0:14 into the video below Chironna begins his mythology:
Genesis 1:3 "Let – there – be – light!" This is not Genesis 1:11, where the sun, the moon, the stars, the universe, the constallations, gave us, visible signs, in the heavens. This is not that kind of light. This is primeval light. This isn't even natural light. This is the Light of the Anointed One. Jesus said, I am, the Light, of the world!" John the beloved said, "He is the true Light, which coming into the world, enlightens every man. And the light shined in the darkness, and the darkness could not overpower it!"

Oh! Oh! Ow! When God the Father said, "Let there be," what came out of His mouth, was His Son! God Who spoke in diverse portions and many ways, to the prophets and the sages, in these last days hath spoken in Son! You speak English or Spanish, God speaks Son! (:05-1:44)
Well, to paraphrase Dr. John Piper: I'm gonna need help to know why we should feel anything but bad about his decision to expose Rick Warren to the Reformed camp when he promotes these kinds of fools.
[mejsvideo src="https://www.apprising.org/wp-content/uploads//2012/05/Mark-Chironnas-Created-Anointed-One2.mp4″ width=640 height=360]
________________________________________________________________________________
Endnotes:
[1] http://divinedestinydoctor.com/About_Us.html, accessed 10/17/10.
[2] http://drivenbydestinynow.com/about.html, accessed 10/17/10.
[3] Dr. LaVerne Adams, Driven By Destiny: 12 Secrets to Unlock Your Future [Dr. LaVerne Adams, 2009], x.
[4] Ibid., xi.
[5] Ibid., 275.
See also:
IS THIS DOCTRINAL AND SOUND DR. JOHN PIPER?
RICK WARREN, DR. DESTINY, AND DR. CINDY TRIMM
SADDLEBACK CHURCH, RICK WARREN, AND SPIRITUAL DISCIPLINES
RICK WARREN, SADDLEBACK CHURCH, AND SPIRITUAL DISCIPLINES
STEVE GLADEN, SADDLEBACK CHURCH SMALL GROUPS, AND QUAKER MYSTIC SPIRITUALITY
RICK WARREN DECEPTION ALREADY INVADING REFORMED CAMP