By Ken Silva pastor-teacher on Jan 16, 2010 in AM Missives, Current Issues, Features, Steven Furtick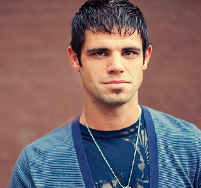 Yesterday Apprising Ministries brought to your attention that Steven Furtick, disciple of Perry Noble and one of the Popes of the Carolinas, Tweets A New Bull On Critics.
Therein Furtick tells us that criticism is "probably not new information" because people "already know" what's being criticized so we should instead be offering "a solution." I explained to Steven that this online apologetics and discernment ministry has already been doing so.
What would immediately clear up most of the problems for these apparently infallible Carolina Popes would be if they would get back to Sola Scriptura, i.e. the all-sufficiency and final authority of Scripture, and disregard the man-centered "wisdom" of this current blight of Purpose Driven/Seeker Driven "church planters." It's interesting to note that in Furtick's latest sermon Part 1: It Is Written… he talks about the need for studying the Bible "in-depth" so we can "know the Book." 
So it's not as if Furtick isn't aware of the critical importance of going deep into God's Word; and some of the books he tells us he's reading on his blog, e.g. Overcoming the Dark Side of Leadership: The Paradox of Personal Dysfunction, could indicate that Furtick may be reassessing some things. However, if Furtick's had a change of heart concerning his prior berating of his sheep over wanting to be fed more of God's Word, then he's going to risk the wrath of his friend Perry Noble below.
And that's why in my last post concerning Steven Furtick I wondered if there just might be a little growing dissention now within the ranks of these Popes of the Carolinas. For in the video below Purpose Driven/Seeker Driven Pope Noble opines to a group of fellow pastors:
The jackass in the church is the person that always screams, "I want to go deeper."… Deep? Deep? Most Christians are—John Maxwell said it, "Most Christians are educated way beyond their level of obedience anyway."
And then there's this curious tweet today from Furtick, whom Noble said is one of my best friends on the planet, where Steven Furtick says:
When you miss someone who left your life-realize: you probably don't really miss them. You miss the person you thought they were. (Online source)
You see, whether he knew it or not, by apparently reversing his ground last Sunday and preaching his sermon concerning the critical importance of going in-depth and really studying the Scriptures i.e. know the Book, Furtick has broken ranks with these Purpose Driven/Seeker Driven new breed pastors in what's essentially becoming a cult of church planters. Men who give every appearance of racing each other to see how many bodies they can put into buildings they call churches using the pragmatic techniques pioneered through Leadership Network (LN) and their propped up Purpose Driven Pope Rick Warren.
But now it seems that with his latest sermon Furtick, for whatever reason, has gone and drawn some unwanted attention. If indeed Steven Furtick plans to follow through with what he's preached, he has now placed himself into a precarious position with these PDL/SD church planters who spawned him; especially so now, being that his friend Perry Noble is all set to shine for his mentor Warren at his upcoming Radicalis conference at LN's flagship Saddleback, right alongside megapastors Andy Stanley and Mark Driscoll.
See also:
STEVEN FURTICK AND JAMES MACDONALD
STEVEN FURTICK CALLS JOEL OSTEEN GREAT MAN OF GOD 
STEVEN FURTICK SENDS KEN SILVA MESSAGE
WHAT IF POPES OF THE CAROLINAS LIKE PERRY NOBLE WERE HUMBLE?
PURPOSE DRIVEN/SEEKER DRIVEN POPES OF THE CAROLINAS HAVE SPOKEN