By Ken Silva pastor-teacher on Jan 16, 2010 in AM Missives, Contemplative Spirituality/Mysticism, Current Issues, Dallas Willard, Features, Richard Foster, Southern Baptist Convention, Spiritual Formation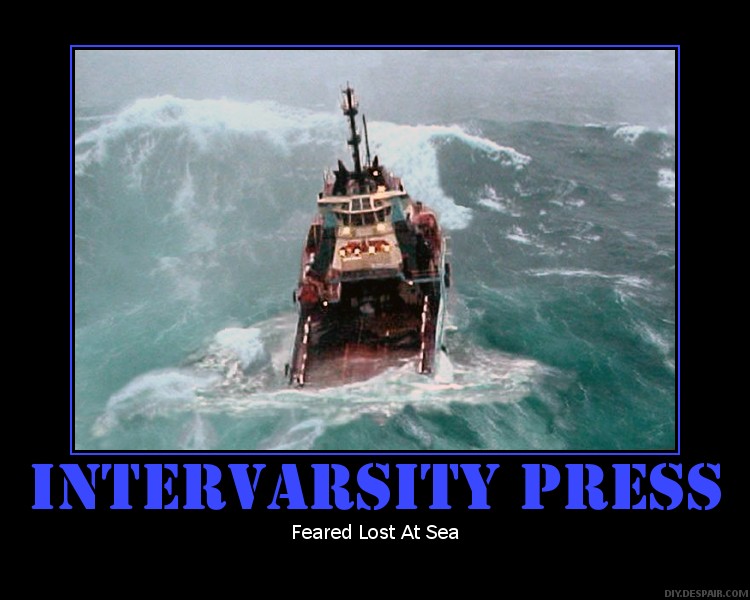 Apprising Ministries has long been warning that apostatizing pretending to be Protestant evangelicalism is paying a heavy price for its foolish embrace of the sinfully ecumenial Emerging Church aka Emergent Church—which morphed into Emergence Christianity (EC). The EC was a Trojan Horse that unloaded corrupt Contemplative Spirituality/Mysticism (CSM) ala Living Spiritual Teacher and Quaker mystic Richard Foster—and his spiritual twin Dallas Willard—within the mainstream of evangelicalism.
This CSM—rooted as it is in the Counter Reformation spirituality of apostate Roman Catholicism—masquerading as spurious Spiritual Formation was always a key core doctrine of the EC from its inception. As I told you e.g. in Brian McLaren And Evangelical Panentheism (Part 5), no less an authority than EC guru Brian McLaren himself already clearly told us in the 2004 Christianity Astray Today article "The Emergent Mystique" that Foster and Willard were "key mentors for the emerging church"; and their whole stupid shtick is CSM.
With this proper backdrop I now point you to What's Happening to InterVarsity?; a new piece at 9 Marks by J. Mack Stiles, "who is a former InterVaristy staff worker." Even though Stiles is a little late to the IVP CSM party, with IV's Formatio line long publishing all kinds of anti-Reformation skubalon and its "Recommended Websites" including Foster's spiritually repugnant Renovare, what's important here is this: 9 Marks is a middle-of-the-road mainstream evangelical ministry; and now even they can see what we in the field of online apologetics and discernment ministry have been trying to tell you all along.
I wish Stiles was correct when he says "lately InterVarsity seems adrift," but just as evangelicalism itself, unfortunately IV has been adrift for quite some time now. Stiles then goes on:
A recent Christianity Today article chronicles the pressure a group of InterVarsity students felt to include practicing Roman Catholics on their leadership team. When the students discovered that IV's new doctrinal statement allowed for Roman Catholics in good standing to sign on, they decided to separate from IV. The national president of IV wrote a response, but seemed defensive and never answered the question, "How many Catholics are on staff with IV?"  Sadly, this was a double personal blow as one of the students on the leadership team was my son, who had looked forward for much of his life to being a part of IV on campus, but was disillusioned by the shape of doctrine in IV.

What's happening to InterVarsity? Has the fellowship become so thoughtless about its theology that it now rejects the solas of the Reformation? I understand that Catholics can be born again. I am happy to partner with Catholics on moral issues in the political arena such as religious liberty. But to partner with Roman Catholics in gospel outreach is a confusion of the gospel. Thoughtful Catholics agree. So, why is IV confused? I worry that it is because IV is muddled about the gospel.

What's at stake is confusion over the Gospel….

Recently, a national director of an IV department told me of his distaste for "God killing his Son." I responded, in shock, that the Father and the Son had agreed to this rescue mission to ransom sinners, but he seemed unfazed. Are there really those in IV leadership who have so bought into the heresy peddled by Brian McLaren, Rob Bell, Steve Chalke and their ilk that they now see substitutionary atonement as cosmic child abuse?

What's at stake is orthodox Biblical theology.

The list goes on: issues of Biblical reconciliation, righteousness and justice are confused with neo-Marxist ideology. An egalitarian stand on women in ministry is so sacrosanct that complementarians are unwelcome in IV. And all the while IVP cranks out books that promote the same theology loved by my old religion department and chip away at the very foundation on which IV's mission stands. These books and ideas may sound new, but only to modern evangelicals who don't know the history of doctrine. The religion department at my old college in the 70's would have loved some of today's IVP books on open theism and postmodern contextualization.

Funding is up, conversion rates are up, but something is wrong. What's happening to InterVarsity?… (Online source)
The Lord knows it brings me no pleasure to remind you again; however, because of things like the above, the truth is: The Nightmare Is Just Beginning For Mainstream Evangelicalism.
See also:
RICK WARREN AND PETER SCAZZERO UP TO MONK-EE BUSINESS
RICHARD FOSTER'S LEGACY ENDURES: CHRISTIAN LEADERS HELP TO MAKE IT SO
CONTEMPLATIVE SPIRITUALITY OF RICHARD FOSTER ROOTED IN THE EASTERN DESERT AND THOMAS MERTON
DISCIPLINES TO DECEPTION IN SOUTHERN BAPTIST CONVENTION
CALVINIST CONTEMPLATIVE/CENTERING PRAYER?
DONALD WHITNEY AND EVANGELICAL CONTEMPLATIVE SPIRITUALITY/MYSTICISM