By Ken Silva pastor-teacher on Aug 17, 2011 in Current Issues, Steven Furtick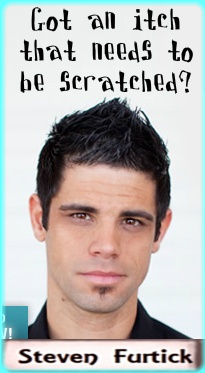 Apprising Ministries is doing what we can to draw attention to the New Downgrade No-Controversy happening within evangelicalism and growing syncretism as spiritual blindness and apostasy increase.
Unfortunately, at a time when the church visible could deperately use one, I'm afraid there doesn't appear to be a Charles Spurgeon arising.
One rising star of syncretism, however, would be Steven Furtick, a Seeker Driven/Purpose Driven prophet-pastor and Jentezen Franklin wannabe who's one of the Popes of the Carolinas along with his friend Perry Noble.
You should also know that Furtick's even blessed by Church Growth gurus, Purpose Driven Pope Rick Warren and Bill Hybels. Not only that, but you'll see another sign of syncretism in "The Steven Furtick Show" Played At Harvest Bible Chapel Of James MacDonald.
Therein I shared the eyewitness report of Erin Benziger, who incidentally, formerly attended MacDonald's ostensibly Reformed HBC. She tells us the sermon show was all about…well…prophet/pastor Steven Furtick. Not all that surprising as I showed you yesterday in Steven Furtick Documentary.
Within I gave you the link to an ode to self video produced by his Elevation Church, where they trumpet, How We Change The World. As I also told you, this hour-long docu-self-lovefest, is all about…you guessed it, prophet-pastor Steven…and the church, too.
Well, wouldn't you know it, yesterday prophet-pastor Steven decided to follow me on Twitter. O,  but 'tis true; ala his video below—which may even be a rejected audition for American Idol—first he tweeted:
I believe the pastor Hez to which Furtick refers is quasi-Word Faith prosperity preacher Hezekiah Walker of Love Fellowship Tabernacle and The Love Fellowship Choir. Hmm, now I wonder why on the same day my post  about EC's documentary came out that last night Furtick would tweet about haters.
Turns out prophet-pastor Steve would condescend to tell this mere mortal in the message below:

You see, in order for Furtick to send that to me he had to first follow me. Ah but, in what I think was rather a rather cowardly way, he then unfollowed me before I could thank him for letting me know he finds my work concerning him so inspiring. Well, you do know what that means now don't you.
I have a feeling his yes men leadership staff will explain it to him. For you see, as a pastor-teacher it's a part of my job to encourage when I can. So, keep an eye out for more on prophet-pastor Steven Furtick.
See also:
STEVEN FURTICK CALLS JOEL OSTEEN GREAT MAN OF GOD
PURPOSE DRIVEN/SEEKER DRIVEN POPES OF THE CAROLINAS HAVE SPOKEN