By Ken Silva pastor-teacher on Oct 17, 2010 in Quotes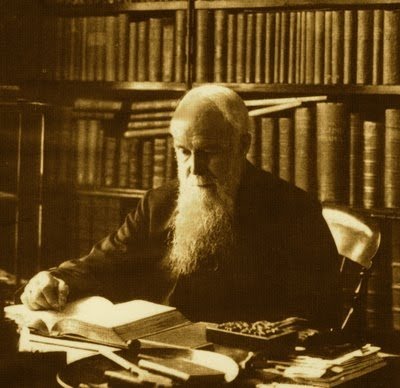 A holy man will strive to be like our Lord Jesus Christ. He will not only live the life of faith in Him, and draw from Him all his daily peace and strength, but he will also labour to have the mind that was in Him, and to be "conformed to His image" (Rom. 8:29). It will be his aim to bear with and forgive others, even as Christ forgave us-to be unselfish, even as Christ pleased not Himself-to walk in love, even as Christ loved us-to be lowly-minded and humble, even as Christ made Himself of no reputation and humbled Himself.
He will remember that Christ was a faithful witness for the truth-that He came not to do His own will-that it was His meat and drink to do His Father's will-that He would continually deny Himself in order to minister to others-that He was meek and patient under undeserved insults-that He thought more of godly poor men than of kings-that He was full of love and compassion to sinners-that He was bold and uncompromising in denouncing sin-that He sought not the praise of men, when He might have had it-that He went about doing good-that He was separate from worldly people-that He continued instant in prayer-that He would not let even His nearest relations stand in His way when God's work was to be done. These things a holy man will try to remember.
J.C. Ryle