By Ken Silva pastor-teacher on Feb 12, 2014 in AM Missives, Current Issues, Features, Steven Furtick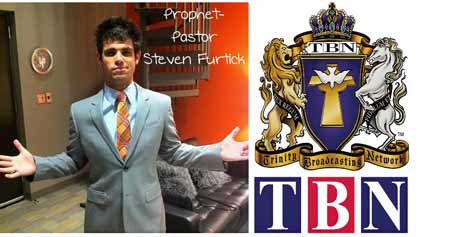 Apprising Ministries has told you before that Seeker Driven prophet-pastor Steven Furtick is undoubtedly a rising star within mainstream evangelicalism; particularly in its younger sectors.
I've also pointed you to what sure appears to me to be a new Evangelical Ecumenical Magisterium (EEM) that's been growing up around the ignominious Elephant Room (ER) of James MacDonald.
With a boost from  Mark Driscoll, MacDonald's partner in spiritual crime, we've been witness to the participants of that ER—and their various comrades—uniting. Furtick is a key player in that EEM.
You may also recall from Steven Furtick Bringin' On Word Faith And The Pastrixes that I informed you about how Furtick has now cobbled together a his own rather unique form of evangelicalism.
What he's done with his Furtickism is to take the typical man-centered Seeker Driven message a la Rick Warren and then marry it to a quasi-Word Faith motivational property gospel similar to Joel Osteen.
After-all, we now know Steven Furtick: T.D. Jakes Is My Favorite Preacher In The World and already we have seen Steven Furtick As Televangelist At Lakewood Church of Joel Osteen. ((We're not surprised because a couple of years prior to preaching at Lakewood Steven Furtick Calls Joel Osteen A Great Man Of God.))
Just like televangelists it seems there's Financial Questions Surrounding Steven Furtick And His Elevation Church. In fact. today Christian Post reporter Jeff Schapiro lets us know that:
The finances of Elevation Church and its lead pastor, Steven Furtick, have been under scrutiny in recent months, and last week, the church's chief financial officer answered some questions about the sale of Furtick's new book.

Crash the Chatterbox: Hearing God's Voice Above All Others was released Tuesday by WaterBrook Multnomah, a division of Random House Inc. Furtick was promoting the book to his congregation from the pulpit before the book's release, reported ABC affiliate WCNC-TV. (source)
According to Elevation Church pastor sells books from pulpit a few days ago by reporter Stuart Watson of WCNC—NBC Charlotte:
The lead pastor at North Carolina's largest mega church is promoting his latest book from the pulpit at his tax-exempt non-profit church. Pastor Steven Furtick is promoting "Crash the Chatterbox," in bookstores next week. (source)
Watson also brings out that:
Furtick told his congregation in September in a televised sermon that money from his books was enough to pay for his new $1.7 million home near Weddington, N.C.

The church has since revised the claim to say advances for book sales paid the down payment for the property but Furtick receives a housing allowance from Elevation Church that is exempt from income taxes, a standard practice among clergy.

But neither Furtick nor Elevation Church will reveal the amount of his salary or housing allowance. (source)
Perhaps the Lord allowed me to be a bit prophetic when I wrote Prophet-Leader Steven Furtick Descends Down To Word Faith Heretic Rod Parsley back in July of 2012. You can view Watson's report below:
[mejsvideo src="https://www.apprising.org/wp-content/uploads/2014/02/FurtickFinance.mp4″ width=640 height=360]
Let me tell you now that it appears that Steven Furtick has taken the step to follow his hero Word Faith Heretic Rod Parsley With Prayer Cloth Power onto TBN, which some aptly refer to as the Trinity Blasphemy Network.
For you see, in a press release yesterday from TBN we were told:
TBN and [its] Church Channel host programs by some of the most popular pastors and Christian leaders from a wide variety of denominations and worship traditions, including David Jeremiah, Charles Stanley, Michael Yousseff, Father Cedric Pisegna, Joel Osteen, Greg Laurie, Creflo Dollar, Joyce Meyer, T.D. Jakes, Jack Graham, Max Lucado, and many others. (source)
We're also informed that changing "viewer demographics" often leads to "the regular addition of new ministry programs to the TBN and Church Channel schedules." Among the "most exciting recent additions" we find:
are programs by such dynamic pastors as Bob Coy of Calvary Chapel inFort Lauderdale; Jerry Dirmann of the Rock Church in Anaheim, California; Mike and Dee Dee Freeman of Maryland's Spirit of Faith Christian Center; and Pastor Steven Furtick of Elevation Church in Charlotte, North Carolina. (source)
Sure enough, here he is:

(source)


(source)
Further reading