By Ken Silva pastor-teacher on Sep 6, 2011 in AM Missives, Current Issues, Features, Steven Furtick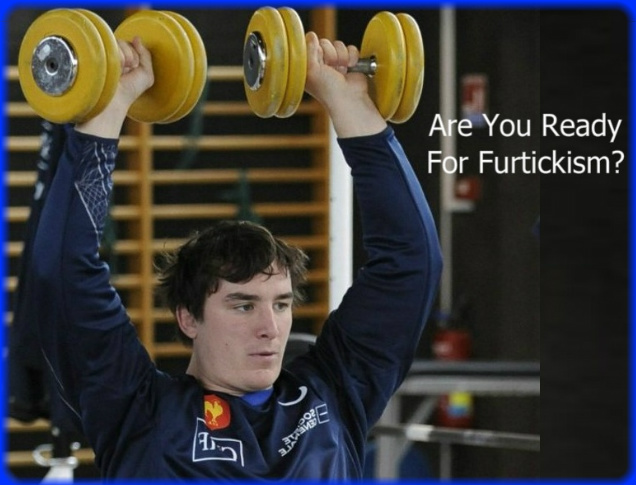 Apprising Misnistries is assisting you to get ready for an expanded kind of evangelcalism as its new darling prophet-pastor Steven Furtick furthers his vision to exercise his audacious faith and become the next big thing within the visible Christian community.
We already know Furtick's a real fan of Word Faith prosperity preacher Joel Osteen, whom he's calls a great man of God, and we also note that Osteen's wife is a pastrix as well:
This weekend prophet-pastor Furtick had his own wife preach to his Elevation Church because he had to spread audacious faith at Hillsong NYC:
That name might ring a bell; here's why, under Our Senior Leadership – Brian & Bobbie Houston:
You have just met pastor Brian and pastrix Bobbie, the "senior pastors" of the nafarious Word Faith Hillsong Church in Australia. Not surprising that Furtick graced HillsongNYC as he's slated for the big show this coming July at Hillsong 2012 along with WF heretic Joyce Meyer:
I've shown you in Steven Furtick And "Prophet" Brian Carn that Steven Furtick aims to further mainstream Word Faith spiritual flakes such as this *cough* profit prophet who's so spiritually dense that he actually thinks Benny Hinn is speaking for God; and worse, brags that he has gotten a "double-portion" of Hinn's anointing.
Ok, maybe it's just me—and judging by the lack of interest to my work re. prophet-pastor Furtick—it may be. Um, I dunno, I still wonder why anyone would want a double portion of deception? Well, leaving that aside, to further get you ready here's a couple of things to be aware of in this expanded version of evangelicalism—or might we say, Futickism.
As a former football coach I can tell you we had the quarterback wear what's known as a flak jacket to protect his torso from blows; and of course, a helmet. You'll see by the tackles and stiff arms below Furtickism will be a bit rough so we suggest that a vest and helmet become standard issue for this new audacious Christianity:
Then in STEVEN FURTICK AND T.D. JAKES I told you that Furtick's about to land the unbounded "Bishop" T.D. Jakes for his own upcoming January 2012 conference. So, as a public service for other Seeker Driven pastors who in their copying cultural relavance will now have to begin using this style of preaching, below is Jakes in his natural habitat:
In closing this, for now, we've seen above that the new audacious evangelicalism of Steven Furtick is a co-ed sport so we have to include women in the office of elder. Perhaps prophet-pastor Furtick has received a private revelation that God has removed from Scripture the absolute fact that there are no qualifications for female elders.
So in Furtickism we apparently set that aside so women can be pastrix, which is your senior teaching elder. Following is Furtick's mentor, Oneness Pentecostal T.D. Jakes hosting the 9/1/11 edition of Praise The Lord on the Trinity Blasphemy Broadcasting Network. Meet some of Jakes' fav pastrixes:
You'd best hit the gym and begin working out; you'll need to be in game shape for the new Furtickism…
See also:
KEEPING YOU APPRISED OF: T.D. JAKES ON THE TRINITY
RICK WARREN, CINDY TRIMM, PAULA WHITE & THE LAW OF ATTRACTION