By Ken Silva pastor-teacher on Jan 18, 2012 in Current Issues, Features, Steven Furtick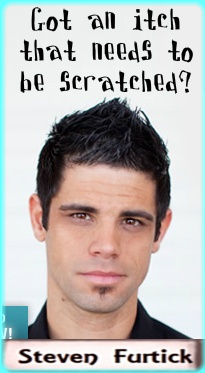 Apprising Ministries is doing what we can to draw attention to the New Downgrade No-Controversy happening within evangelicalism and the growing syncretism as spiritual blindness and apostasy increase.
Unfortunately, at a time when the church visible could desperately use one, I'm afraid there doesn't appear to be a Charles Spurgeon arising.
One rising star of syncretism, however, would be Steven Furtick, a Seeker Driven Prophet-Führer and Jentezen Franklin wannabe who's one of the Popes of the Carolinas along with his friend Perry Noble.
You should also know that Furtick's even been blessed by Church Growth gurus, Purpose Driven Pope Rick Warren and Bill Hybels. Not only that, but you'll see another sign of syncretism in "The Steven Furtick Show" Played At Harvest Bible Chapel Of James MacDonald.
Therein I shared the eyewitness report of Erin Benziger, who incidentally, formerly attended MacDonald's ostensibly Reformed HBC. She tells us the sermon show was all about…well…prophet/pastor Steven Furtick. Not all that surprising as you can see e.g. in Steven Furtick Documentary.
Within you'll find the link to the ode to self video produced by his Elevation Church, where they trumpet, How We Change The World. As I also told you, this hour-long docu-self-lovefest, is all about…you guessed it, Prophet-Führer Steven…O, and the church, too. ;)
Ok, this all brings us to the Chrisian Post piece Elevation Church Accused of Censoring Reformed Pastor's Sermon by Christian Post Reporter Brittany Smith who begins:
Elevation Church's revival is seeing some theological controversy. An apologist and blogger is claiming that Matt Chandler's sermon was censored during a rebroadcast. Chandler, a Reformed evangelical pastor, spoke as a guest speaker at Elevation last Friday, the third night of the Code Orange Revival.

But Chris Rosebrough, blogger and host of Fighting for the Faith, told The Christian Post that Chandler's sermon was never rebroadcast afterwards like the other speakers' talks were. (Online source)
Let me say here that Rosebrough is hardly the only one making that claim as you can see in Steven Furtick Has Code Orange Sermon Of Matt Chandler Pulled—by far the most read article at AM. Smith then tells us:
Elevation's spokesperson, Tonia Bendickson, told CP, "We decided to do prayer time live during the first rebroadcast time. We were getting so many requests for prayer."

The Motion Graphic Designer for Elevation Church, Geoff Schultz, also explained on his Facebook wall that Chandler's sermon was edited out of the revival's rebroadcasts because "the team decided to focus the rebroadcast on Jesus – so we reformatted the content a bit – We are trying to stay in the flow of what the Spirit is leading us to do." (Online source)
I'm already on record concerning my differences with Matt Chandler concerning the oxymoron of a new postmodern form of charismatic Calvinism rooted in the Young, Restless & Reformed crowd he is associated with; one that attempts to reconcile some Reformation theology with corrupt Counter Reformation spirituality.
For example see Still Curious, But Better, Decisions And Matt Chandler and Mark Driscoll, Acts 29 Network, & The Emerging Church. That noted, the main reason I'm covering this story is Chandler's sermon in this case was right on target and even contains rebuke of Prophet-Führer Steven Furtick's centered on the self style of "doing church."
This makes the excuses of Elevation Church spokespeople as to why the sermon wasn't initially rebroadcast all the more obvious. Right, they were getting "so many requests for prayer"; or was it "the team decided to focus the rebroadcast on Jesus." Seriously; in a revival "the Spirit" flowed them away from a Christ-centered message?
No; from where I stand, the truth is that particular message from Matt Chandler contradicted Steven Furtickism and he clearly didn't like it.
See also:
WORD FAITH PASTRIX CHRISTINE CAINE PREACHES SUNDAY MORNING SERMON FOR STEVEN FURTICK
STEVEN FURTICK, JAMES MACDONALD, AND JOEL OSTEEN
ACTS 29 PASTOR MATT CHANDLER ON BEING A REFORMED CHARISMATIC