By Ken Silva pastor-teacher on Jan 22, 2012 in AM Missives, Current Issues, Features, Steven Furtick, Word Faith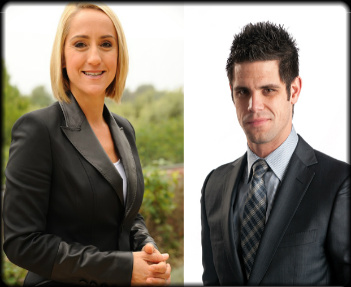 For though we walk in the flesh, we are not waging war according to the flesh. For the weapons of our warfare are not of the flesh but have divine power to destroy strongholds.
We destroy arguments and every lofty opinion raised against the knowledge of God, and take every thought captive to obey Christ, being ready to punish every disobedience, when your obedience is complete. (2 Corinthians 10:3-6)
Hating Biblical Doctrine Makes Strange Bedfellows
As part of our labors in the Lord along the Internet Front the online apologetics and discernment work Apprising Ministries closely monitors Intel along the Net not unlike secular Military Intelligence. A major problem in Christendom today would be the weak-kneed milquetoasts among us who would like to make you forget that we are in a war for the souls of men.
However, the opening text of Scripture above reminds us of this fierce battle and that we're to destroy arguments and every lofty opinion raised against the knowledge of God. In other words, we're not simply here on some picnic where we walk hand-in-hand down a Primrose Lane; we're supposed to be fighting the good fight of the faith (1 Timothy 6:12).
Notice it doesn't say, take the long vacation and join together with the enemies of the cross of Christ (Philippians 3:18). Hey Silva, those are pretty harsh words you might say. Well the fact is, I didn't write them; God did. In other words, they belong to the one true and living God of the Bible; and we know that God is love (1 John 4:8). Therefore, these are words of love in concern for those warring against Jesus.
Now, you might recall Steven Furtick Bringin' On Word Faith And The Pastrixes where I began to introduce you to Furtickism, which looks to be a new move. However, it's not a move of God; but I think after Friday night's Code Orange De-vival you will see Furtickism slither throughout the younger sectors of mainstream evangelicalism and the whacked Word Faith movement. Prophet-Führer Steven Furtick excitedly introduced heretical Word Faith mogul T.D. Jakes as "The Greatest Preacher Of Our Time.
As one who was formerly in the WF I know the lingo and by the time Jakes was through with his show—and that's exactly what it is—he was essentially anointing Furtick as part of those spiritual wingnuts. His popularity will only grow in that spurious circle as Furtick's even set for the big show this coming July at Hillsong 2012 along with WF heretic Joyce Meyer:
This is the nefarious Word Faith Hillsong Church in Australia where pastor Brian and pastrix Bobbie are the "senior pastors." Since it's not the subject here, suffice to say first, we got a little peek at Jakes being afforded a wider evangelical platform. In other words, this Did James MacDonald "Learn A Ton" From T.D. Jakes? tells you that Furtick and Elephant Room II will launch Jakes into the mainstream.
Secondly, the despicable WF show Jakes put on Friday night in one of the fastest-growing evangelical churches in the U.S. was very much well-received. This will only embolden more evangelicals to embrace the hybrid attractional/WF stylings of Furtickism. You just watch how much more Jakes-like Furtick will become. Finally, you'll also see WF mythology—and pastrixes so common within—will find more place within the mainstream of spiritually spineless evanjellyfish.
We only have to look back to last Sunday and Furtick's own Elevation Church for an example. Consider this tweet from Elevation Church:
You need to know that pastrix Christine Caine is part of the leadership team of the aforementioned Hillsong Church (HC), which is perhaps best known for its popular worship music. However, HC regularly features the major prosperity preachers of the Word Faith movement at their annual heresy-fests such as Joyce Meyer, Joel and Victoria Osteen, and the master manipulator T.D. Jakes himself.
Apprising Ministries special correspondent Erin Benziger also points out in "Code Orange" Speaker Christine Caine that:
she is the author of such works as A Life Unleashed: Giving Birth to Your Dreams. The product description reads as follows:

Gifted communicator and Bible teacher Christine Caine reveals the steps to unleashing the potential in each of us. God has divinely created each of us with incredible potential–seeds that can grow into something significant.

However, the past, current circumstances, or social conditions can cause us to forsake these seeds or allow them to lay dormant.

During her 40-week pregnancy, Christine Caine discovered that conceiving, carrying, and giving birth to her daughter has much in common with actualizing our potential and realizing our dreams.In A LIFE UNLEASHED, she uses this metaphor of pregnancy to walk readers through the journey that will ultimately result in experiencing the fulfillment of our own God-given dreams.

It*s a journey of both excitement and pain. In the same way women encounter nausea, restrictive dietary habits, and contractions during pregnancy, there will be challenges to overcome while giving birth to our dreams. But in due time we will see the fruit of that original seed of potential. Christine encourages readers that with continued trust in God–regardless of the obstacles–His plans and purposes will come to pass. (Online Source)

Ouch, sounds painful! This is typical Word Faith sentiment, "giving birth" to our dreams and "unleashing the potential" inside of us. (Online source)
Note the foreword done by the aforementioned WF luminary Joyce Meyer. As another example of just how close these false teachers are becoming to the mainstream of the Christian community, here's Steven Furtick turning his pulpit at Elevation Church over to pastrix Caine just this past Sunday morning:
In closing this, for now, in the video clip below are some lowlights from pastrix Caine's sermon January 15, 2012 at one of the fastest growing ostensibly mainstream evangelical churches in the United States. Among other things, you'll hear plenty of praise for Prophet-Führer Steven Furtick, his Elevation Nightclub Church, SBC quasi-Word Faith preacher Ed Young, Jr. and Israel Houghton—worship leader for Joel Osteen.
She'll tell us "nights one, two, three, and four" of the De-vival "were ok" but things are about to get "better-er" because Hillsong-style heretics will be coming up. Pentecostal pastrix Caine shows her belief in classic Word Faith positive confession, where the spoken word is believed to have creative power to "speak into" people's lives and "into the life of the church." Therefore we can "declare and decree" our God-given destiny.
Caine confesses "God is birthing out a revival" through Elevation Church and its great leader Steven Furtick who "sees what God sees." Unfortunately though, many of us Christians never in our whole Christian lives ever get to see such wonders because we have "weights" keeping us from "breakthrough." As pastrix Caine continues her narcigesis she does hold out hope though because Elevation Church brings revival when they show up.
O, we are so very blessed, indeed. For you see, as she shifts into Kingdom Now dominionism, pastrix Caine tells us we'll be okay because Elevation Church knows how "to go in and possess what [they've] already inherited," even if we mere mortals don't. That's because God has apparently given Elevation Church a "possession mentality" so they know how to grab hold of God's promises, which keeps them "moving into what God has."
In classic Word Faith-speak, for those "believing God for financial breakthrough," pastrix Caine also tells us how to get rid of the weight keeping us from it. Who'd a-thunk; give more, sow a bigger seed. You also watch her using narcigesis to allegorize Joshua and the Israelites at Jericho into God wanting us to look "beyond the natural into the supernatural."
This way we'll see the Lord's "given [us] what's on the other side of that wall," which of course, Prophet-Führer Steven Furtick has long ago mastered. Like all Word Faith teachers, pastrix Caine warns us about "boring dead Christianity," i.e. those of us who reject their plura Scriptura and sola Experientia in favor of sola Scriptura. And then she exhorts the Furtickites to "go in and possess all that God has spoken over this house."
Finally, pastrix Caine tells us she wants to make sure we:
track with me on this point—if no other. The Bible says that after forty years, of God doing things a certain way—that He stopped doing it that way. It was supernatural; it was miraculous—for forty years He dropped food out of the sky. And they got used to the way God was doing it.

In fact [the Israelites] didn't even need faith anymore because that was how God always showed up. That's the kind of miracle God always did… But then the Lord said, "I'm not doing it that way anymore. It was a good way; and it sustained you, but I'm not doing it that way anymore." The famous last words of the church: We've never done it that way before.

Most churches end up dying because they don't understand the manna has ceased…we're trying to pick up stale manna that is moldy, that has no nutritional value; that is dead, (growing applause) and we keep going back—to our creeds and our bureaucracies and our institutionalized ways of doing things—but the manna has ceased.
I'm warning you, you'd best see this for what it is: An attack upon proper doctrine and sound Biblical Christianity in favor of subjective experience. Furtickism is not a move of God; it is satanic syncretism, and an enemy to the faith that was once for all delivered to the saints (Jude 1:3). As this leaven spreads throughout evanjellyfish—and it's going to—Furtickism will create scores of false converts thinking they're following Christ only one day to find out that they're actually on the broad road that leads to destruction (Matthew 7:13).
Can you feel Jesus as His heart breaks for these fools who know not what they do; then confront them in love.
See also:
SUN STAND STILL PRAYER, STEVEN FURTICK, AND THE APOSTLE PAUL
T.D. JAKES IS HERETICAL CONCERNING MODALISM WHETHER HE BELIEVES IT OR NOT