By Ken Silva pastor-teacher on Dec 16, 2011 in AM Missives, Current Issues, Features, Steven Furtick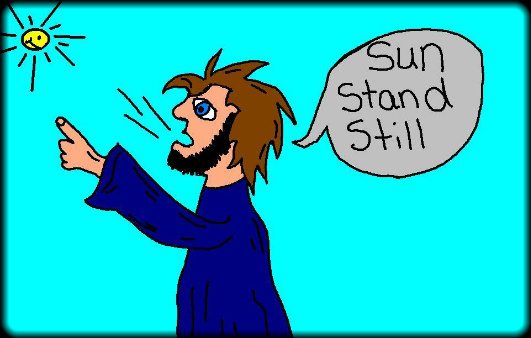 And the Lord said to me: "The prophets are prophesying lies in my name. I did not send them, nor did I command them or speak to them. They are prophesying to you a lying vision, worthless divination, and the deceit of their own minds." (Jeremiah 14:14)
Leaven Continues To Spread
Due to increasing syncretism it's now become increasingly difficult to cover the various strains of unbiblical teaching now slithering their way into the church visible, and which, are quickly blending together in ways we'd previously not even have imagined.
As such Apprising Ministries is an online apologetics and discernment work which has been specializing in analyzing these current trends in the visible church, apprising you as to what they are, and then informing you as to how you can deal with them. At this time it really seems syncretism is spreading at warp speed. For a good example I offer Steven Furtick, James MacDonald, And Joel Osteen.
The root of this lunacy in the Lord's Name was the rise of the Emergent Church aka the Emerging Church; now a full-blown neo-liberal cult operating within mainstream evangelicalism, which also proved to be a Trojan Horse unloading critical-thinking skills numbing Contemplative Spirituality/Mysticism (CSM)—under the guise of so-called Spiritual Formation—into the very heart of the Christian community.
Sadly, because mainstream evangelcalism would embrace such as these, the visible church now finds itself in the throes of an accelerating apostasy. You need to understand that the spiritual glue is this spurious CSM with its crown jewel, a form of meditation in an altered state of consciousness commonly known as Contemplative/Centering Prayer (CCP); and these Emergent neo-Gnostics who are pushing their TM-lite CCP know that there's a very real "transformation" which occurs after its prolonged practice.
What's not as commonly known however, is that the spiritually whacked Word Faith Movement has also long been involved with prayer in altered states of consciousness as well. In addition to outright contemplative spirituality ala so-called Christian mystics there's always been what's referred to as "praying in tongues" where the practitioner spends time, sometimes hours, allegedly speaking to God in an unknown "prayer language."
This common ground of apostasy provided fertile ground for Satan to plant his seed for the flowering of a poisonous hybrid growth of Word Faith and Seeker Driven theology. I'm in a rather unique position to recognize it because early in my Christian walk I attended a Kenneth Copelandesque knock-off Word Faith church and I've covered the Purpose Driven/Seeker Driven—now called attractional—camp for 6 years here at AM.
Now we're seeing Word Faith spiritual wingnuts like T.D. Jakes, despite his shilling for Trinity Broadcasting Network—a haven of heretics—being mainstreamed into evangelicalism, which appears to be the plan for T.D. Jakes and the Elephant Room. It is clear from his appearance in the ER last year that this happened with Prophet-Pastor Steven Furtick. I've already shown his hybrid form of attractional form of Word Faith mythology e.g. in Steven Furtick And Word Faith Heresy.
A hallmark teaching in WF circles, and one of the reasons it's referred to as blab it and grab it, is that one's faith compels God to act on their behalf. In other words, if a person can just muster up enough faith, only then God will work with that person as a kind of Cosmic bellhop to bring their dreams to fruition. It takes faith, as taught in the Bible, and turns it exactly backwards. This is what you need to understand as we consider Furtick's book Sun Stands Still.
That this book is teaching a WF-lite mythology, which Furtick calls "audacious faith," becomes obvious when we consider the following endorsement from disgraced WF megapastor "Bishop" Eddie Long:

I offer it also tells you much about StevenFurtick that he'd even want to use that fool's endorsement. Here's a quick example from SSS as to the WF nature of Furtick's mythology regarding prayer and faith:
Financial and physical needs often inspire Sun Stand Still prayers. Can you really pray about these things? Absolutely. I've seen God directly answer prayers for provision and healing more times than I can count. Of course, he doesn't do it the same way every time.

And we can't this thing to a formula, claiming that he always does this or that when we pray a certain way. Still, the same Jesus who touched hurting people and created miraculous supply when he walked this earth can work in our lives just as dramatically today.[2]
First of all, Furtick's using straw man arguments because no one is saying we shouldn't pray for finances and physical needs; Jesus Himself told us to pray for our daily bread, which encompasses these things. No one credible advances the position that God can't work miracles today; that would be to limit omnipotence, a most dubious position. Is Furtick actually serious when he says: "And we can't this thing to a formula." That's exactly what Furtick and the WF wingnuts he's courting are doing.
Anyone familiar with WF mythology will verify that it teaches when one fails, for example, to be healed it's because they don't have enough faith. I know this firsthand because I've had people say that to me when God didn't heal the area of blindness in my left eye. It puts the emphasis upon the faith of the person and takes it away from the sovereignty of God. In closing this, for now, I can guarantee that neither Steven Furtick nor his WF heroes T.D. Jakes and Joel Osteen have anywhere near the faith of the Apostle Paul.
Following is a bit of Paul's prayer life:
So to keep me from becoming conceited because of the surpassing greatness of the revelations, a thorn was given me in the flesh, a messenger of Satan to harass me, to keep me from becoming conceited. Three times I pleaded with the Lord about this, that it should leave me. But he said to me, "My grace is sufficient for you, for my power is made perfect in weakness."

Therefore I will boast all the more gladly of my weaknesses, so that the power of Christ may rest upon me. For the sake of Christ, then, I am content with weaknesses, insults, hardships, persecutions, and calamities. For when I am weak, then I am strong. (2 Corinthians 12:7-10)
When's the last time you heard these Prophet-Pastors like Furtick or his mentor and fellow ERer Perry Noble stop boasting about the size of their little kingdoms long enough to talk about their weakness? Try never. And now here's the result, not of self-centered audacious faith, but Paul's genuine faith in Christ Jesus; a faith which would literally cost him his head:
Are they servants of Christ? I am a better one—I am talking like a madman—with far greater labors, far more imprisonments, with countless beatings, and often near death. Five times I received at the hands of the Jews the forty lashes less one. Three times I was beaten with rods. Once I was stoned.

Three times I was shipwrecked; a night and a day I was adrift at sea; on frequent journeys, in danger from rivers, danger from robbers, danger from my own people, danger from Gentiles, danger in the city, danger in the wilderness, danger at sea, danger from false brothers; in toil and hardship, through many a sleepless night, in hunger and thirst, often without food, in cold and exposure. And, apart from other things, there is the daily pressure on me of my anxiety for all the churches. (2 Corinthians 11:23-28)
If we care about Steve Furtick, then we will be praying for him to repent of his courting WF heretics and teaching false doctrine.
___________________________________________________________________________
End notes:
[1] Furtick, Steven (2010-09-21). Sun Stand Still: What Happens When You Dare to Ask God for the Impossible (Location 38-3175). Multnomah Books. Kindle Edition.
[2] Ibid., 165.
See also:
STEVEN FURTICK BRINGIN' ON WORD FAITH AND THE PASTRIXES
STEVEN FURTICK AND WORD FAITH HERESY
ELEVATION 'VIDEO' CHURCH – APPRISING VISIT TO THE EARLY SERVICE AT MATTHEWS, NC