By Ken Silva pastor-teacher on Aug 25, 2011 in Current Issues, Features, Word Faith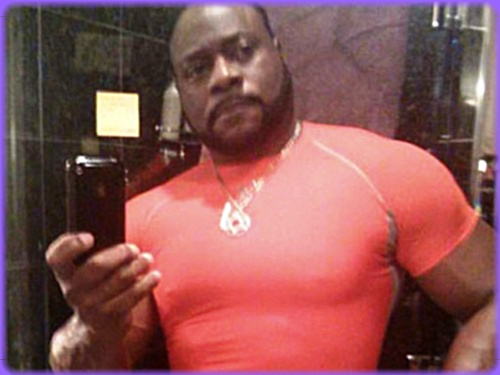 The online apologetics and discernment work Apprising Ministries continues proclaiming to you plainly that the mainstream of the evangelical community is sinking into what seems to be a New Downgrade No-Controversy.
Frankly, it almost appears to me that sometimes I'm documenting the great falling way; but this much is certain [pause to let postmoderns wince], we are—at the very least—in the midst of a great falling away.
In his message Apostates Illustrated Dr. John MacArthur is dead-on-target:
In his book] Jude is calling us to engage in the war on spiritual terrorism, to engage in a war that is far more important than any war on political terrorists, or military terrorists or any other kind… [Look at] 1 Timothy chapter 4 where the Spirit explicitly says that in later times some will fall away from the faith, paying attention to deceitful spirits and doctrines of demons.

And there will be hypocritical liars or false teachers seared in their own conscience, that is they have no conscience about what they do as with a branding iron. Beware of them in these days. Now 2 Peter chapter 2 also says, verse 1, "False prophets also arose among the people in the past, just as there will also be false teachers among you who will…and here's the operative term…secretly introduce destructive heresies."

They set off their spiritual bombs of destruction in a secret fashion, including denying the master who bought them and bringing swift destruction upon themselves. That's what I said, they don't mind blowing themselves up at the same time that they're creating destruction in the souls of others.

Verse 2 says, "Many will follow their sensuality, they are driven by the sensual. They are driven by the fleshly. They are driven by the sinful. And because of them, the way of truth will be maligned. And in their greed they will exploit you with false words. Their judgment from long ago is not idle and their destruction is not asleep." (Online source)
Sensuality, and driven by the fleshly; MacArthur's right. They are here, right now; and they're slithering through virtually every sector of the church visible. Now you know why I'm showing you stories like The Pastor And The Honey-Soaked Naked Girls and Jacksonville Berean Baptist "Peeping Pastor" Secretly Videotaped Girls Changing. And I'm telling you that these will increase with frightening rapidity.
For example, you may find this of interest Tony Jones's sacramental (but not legal) marriage. As it's another reason why you need to be aware of the dubious duo of the neo-liberal cult operating inside the Emergent Church, heretical EC universalist Doug Pagitt and Dr. Tony Jones, his equally heretical progressive/liberal "theologian in residence" at his Emergent Church:
If you're wondering, the above is documentation from the Fuller Theological Seminary website showing that while Tony Jones already is a professor for FTS, in a couple of years Doug Pagitt will also be teaching a doctorate level course at the *cough* evangelical FTS. Now consider Jones-Pagitt's upcoming apostasia-palooza Christianity 21 Is To Attack Christian Sexuality.
No,we're not angry or shocked; it's quite to be expected as Doug Pagitt And His Solomon's Porch Affirm Homosexual Sin and Tony Jones Argues For Open Marriage And Polyamory. Vivid illustrations of the absolute truth spoken by Dr. John MacArthur concerning apostates above, which brings us to "Bishop" Eddie Long.
The last time I mentioned this leading teacher of heretical Word Faith properity mythology was in "Bishop" Jim Swilley And Pastrix Deb Swill Of The Word Faith Megachurch CITN. You may recall that this megachurch Word Faith "Bishop" Jim Swilley Announced That He's Gay, which has should have shocked WF folks.
AM researchers are at work right now uncovering why it hasn't; and it would seem that there's going to more forthcoming. For now though, I've told you before that the homosexual "Bishop" Jim Swilley is the author of the book 20/20 vision: Changing Your Life by Changing the Way You See Things; and as you'll see below, some big names of WF endorse it.
Swilley has some well-known friends helping him to promote his book of deluded dreams:
Now, since Eddie Long—despite his troubles—Kim Clement, and Mark Chirrona, are still considered royalty within the Word Faith movement, their silence on this matter sheds much light upon how that announcement by Jim Swilley is now being handled within that camp. Rumors have long circulated concerning homosexuality in that movement.
You'll no doubt remember that Eddie Long himself faced such an allegation. We pick up the story as Christian Post Reporter Katherine T. Phan tells us in hey May 29, 2011 report Eddie Long Preaches to New Birth Congregation After Settling Lawsuits:
The accusers in the case, Anthony Flagg, Spencer LeGrande, Jamal Parris and Maurice Robinson, were former members of New Birth. They alleged in their lawsuits filed in September that the pastor used his position and lavish gifts to lure them into sexual relationships.

New Birth updated its website Sunday to include the resolution statement on the Eddie Long case:

"After a series of discussions, all parties involved have decided to resolve the civil cases out of court. This decision was made to bring closure to this matter and to allow us to move forward with the plans God has for this ministry."

"As is usually the case when civil lawsuits resolve out of court, we cannot discuss any details regarding the resolution or the resolution process, as they are confidential."

"The resolution is the most reasonable road for everyone to travel." (Online source)
Now Christian Boone of The Atlanta Journal-Constitution is reporting today Eddie Long accusers break silence on relationships with embattled bishop:
Among those tuning in to watch the most anticipated sermon of Bishop Eddie Long's career were two of the four young men who a week earlier filed suit claiming the powerful Lithonia pastor coerced them into sexual relationships.

"It was like the Super Bowl for us," said Jamal Parris, 24, describing the anxiousness he felt before Long took to the pulpit last September. "This might be the day he finally says something."

Neither Parris nor fellow accuser Spencer LeGrande, now 23, expected an admission of wrongdoing or an apology. (Online source)
There was not one forthcoming as "Long vowed to clear his name." Boone goes on:
Ironically, the two young men said in an interview in Miami last week, Long often compared his young charges to David, casting them as metaphoric armor-bearers to the bishop's King Saul…

A year later, the wounds are still raw for both men who, with two other plaintiffs, sued last September alleging the charismatic pastor "uses monetary funds from the accounts of New Birth and other corporate and non-profit corporate accounts to entice the young men with cars, clothes, jewelry, and electronics."

Each alleged that, once they reached the age of consent, Long coerced them into sexual relationships. The cases were settled in late May after months of mediation. Long has, through a spokesman, denied the allegations. (Online source)
Boone also informs us that after the settlement Long released a statement saying the agreement was made "'to bring closure to this matter and to allow us to move forward with the plans God has for this ministry.'" By breaking their silence "Parris and LeGrande risk losing undisclosed monetary rewards outlined in the settlement, which is sealed."
Finally, Christian Boone brings out what the two men say this sad situation has actually cost them:
The truth should've set [us] free," said Parris. "I thought I could cover the pain up. I thought I could move, start over and everything would go away. I was terribly wrong. I'm living a lifestyle meant to crash."

The money is irrelevant, LeGrande said.

"I'm going to tell the world – money does not buy happiness," said LeGrande. "When you sleep at night, the problems are still there. The money stuff, who cares about the number." (Online source)
As terrible as this is, I'm afraid it's but the tip of an ugly iceberg of filth which is now just emerging…
See also:
DOUG PAGITT AND THE EMERGING CHURCH GAY AGENDA
PASTRIX DEBYE SWILLEY AND "BISHOP" JIM SWILLEY IN THE NOW