By Ken Silva pastor-teacher on Nov 2, 2010 in Current Issues, Features, Word Faith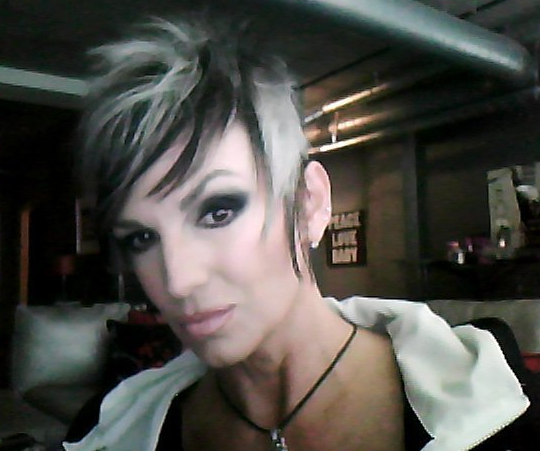 This online apologetics and discernment work Apprising Ministries has apparently stepped into a spiritual blackhole when I began covering Word Faith "Bishop" Jim Swilley Announces That He's Gay last night.
There courtesy of the story Megachurch Pastor Comes Out Of Closet I told you about Jim Swilley:
The pastor of a Rockdale County megachurch has publicly announced he is gay. 

Jim Swilley, bishop of Conyers' Church in the Now, said he hopes his coming out will change attitudes toward homosexuality. "I know a lot of straight people think it is a choice. It is not," Swilley told Channel 2's Diana Davis. Swilley, 52, founded the church 25 years ago…

He said his wife, Debye, also knew his secret from the start… The now-divorced couple kept their secret for 21 years, but earlier this year, Swilley said Debye told him it was time to stop living a lie. (Online source)
The church we're talking about is The Church In The Now where "Bishop" Jim Swilley is actually the co-pastor with his ex-wife pastrix Debye Swilley, whom he ordained, and who tells us she's:
Um wha? "Rockin Love Goddess Guru?" Um, where again is that position taught in the Bible? Well, apparently pastrix Debye Swilley aka Deb Swill has now finally become a "certified life coach," whatever that is:
The other day pastrix Swilley would tweet:
Huh? Has she been working with evolutionary preacher Michael Dowd? The "whole Universe resides" in us and "theres only 1 of us?" O boy, we're back to we are the world again. Not the song; no, we ARE the world, literally. Yow, well beam me up Scotty! Just so you know, the Yoga Journal informs us:
Then today the former Mrs. Jim Swilley tweeted her continuing support for her ex-husband, as she bows to the divine in us because, well, we are all one:
Where's any of this taught in God's Word; hint: Nowhere. Ah, but I'm afraid it gets even worse, because, you see, it turns out that Jim Swilley is the nephew of the Word Faith heretic "Bishop" Earl Paulk. In the coverage by Charisma magazine of Paulk's passing we read in Earl Paulk Dies After Long Cancer Battle:
"For whatever good he may have done, my uncle had a serious problem with sexual addiction, and never owned it, and never really took any responsibility for it," Paulk's nephew, Bishop Jim Swilley, pastor of Church in the Now in Conyers, Ga., said in a blog posting Sunday. "He died in disgrace, and, unfortunately, will for the most part only be remembered for the scandals." (Online source)
As WBS News tells us in Earl Paulk Mentored Bishop Eddie Long:
WSB Radio has learned another Atlanta minister with a sordid sexual past mentored Bishop Eddie Long as a young preacher. Ole Anthony of the Trinity Foundation, a watchdog organization which monitors clergymen like Long, says the late Bishop Earl Paulk mentored Long as a young pastor.

When WSB Radio asked Anthony about Long and the three lawsuits filed by three former members of New Birth Missionary Baptist Church, said he was shocked. "But his mentor was Earl Paulk," said Anthony. (Online source)
In closing this out for now, I showed you last time that "Bishop" Eddie Long is a friend of the gay "Bishop" Jim Swilley and endorses his book 20/20 vision: Changing Your Life by Changing the Way You See Things along with other Word Faith royalty, and Word Faith shills, profit "prophet" Kim Clement and Dr. Mark Chirrona:
Well now, it will be interesting to see what this trio—ok, forget Long, for the short term he's got other things on his mind—so, it'll prove fascinating Mr. Spock to see what the other two have to say about the Star Trek theology of pastrix Debye Swilley and the homosexuality of their friend "Bishop" Jim Swilley.
So stay tuned, and get ready for lift-off, there's more to come…
See also:
"OUTLAW PREACHER" JAY BAKKER SHILLS FOR "GAY BISHOP" GENE ROBINSON
SETTING "GAY BISHOP" GENE ROBINSON STRAIGHT
BUT DO EMERGENCE CHRISTIANITY AND BRIAN MCLAREN REALLY LOVE GAY PEOPLE? 
THE SIN OF HOMOSEXUALITY IS DIFFERENT 
COUNTRY SINGER AND DEVOUT CHRISTIAN CHELY WRIGHT COMING OUT AS A LESBIAN
GAY CHRISTIAN SINGER JENNIFER KNAPP OUT ON LARRY KING LIVE
GAY CHRISTIAN RAY BOLTZ: "I DON'T BELIEVE GOD HATES ME ANYMORE"