By Ken Silva pastor-teacher on Nov 1, 2010 in Current Issues, Features, Word Faith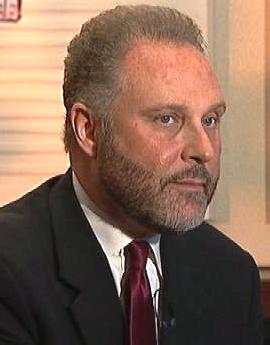 Here at Apprising Ministries I've been attempting to alert you to a very dark and threatening same-sex storm that is right now approaching hurricane force, and which is currently only slightly off the coast of the mainstream evangelical community. And further, I've warned you that the sinfully ecumenical Emerging Church aka Emergent Church is right now working to make affirming homosexuality an issue within your own conservative evangelical church. This upgraded Emerging Church 2.0 now has firmly in place its newer, more clearly delineated, postmodern Progressive Christian theology—a Liberalism 2.0—that this sinfully ecumenical neo-liberal cult of the Emergent Church often refers to as "big tent" Emergence Christianity.
This is why AM has been doing what we can to send you clear warning concerning the grave danger of kicking out Sola Scriptura in favor of highly subjective [i.e. feelings-oriented] Contemplative Spirituality/Mysticism (CSM), which is at the corrupt core of the EC, and championed e.g. by the unholy EC trinity of apostates, Living Spiritual Teacher and EC guru Brian McLaren, universalist Emerging Church pastor Doug Pagitt, along his friend Tony Jones, the progressive "theologian in residence" at Solomon's Porch. In Doug Pagitt And The Emerging Church Gay Agenda I reiterated that online apologetics and discernment ministries tried to warn you the primary goal of the EC has been to attack the Protestant Reformation—specifically Sola Scriptura—but, unfortunately, the warnings went unheeded. 
As I pointed out before, this is the reason why God moved me to begin covering the issue of a growing acceptance within evangelicalism that the deviant and sinful lifestyle of having sexual relations with another of the same sex, i.e homosexuality, is a viable one for the regenerated Christian. And the EC is already making acceptance of this sin of sexual immorality for the Christian a prime hot-button issue within the church visible. I've brought to your attention that tip-of-the-spear for this area of attack upon proper biblical Christianity is gay-affirming "pastor" Jay Bakker of Revolution:NYC; who's already joined the EC elete in the recent apostasia-palooza Big Tent Christianity: Being and Becoming the Church a couple of months ago.
Now that we have this proper backdrop, I can tell you with stories like ELCA And Homosexuality, where I discussed the vote this year to affirm clergy openly committing same-sex sexual immorality, and then in Nadia Bolz-Weber Weighs In On ELCA Church-Wide Assembly the lunacy in the Lord's Name of a woman "Queer Affirming" Lutheran "pastor" defending it. The reason I've covered these stories is to give mainstream evangelicalism yet another peek at its own impending future; and the reason for this is really rather simple, for by circa the 1960s most mainline Protestant denominations had already opened themselves to CSM, and now just look at what's happening within them. Issues are being decided by how people feel; not by what God has said.
I told you not long ago in Gay Christian Singer Jennifer Knapp Out On Larry King Live that I believe the Lord moved me to begin covering the issue of a growing acceptance within evangelicalism of the homosexual lifestyle as being also viable for the regenerated Christian. Now you may be familiar with foreward firing bases in Vietnam, which were temporary artillery encampments there to provide fire support and quarters for ground operations near the front lines; in the dark of night, there were many times enemy forces would try and move in for a sneak attack. So periodically flares were shot high above the area to light up the night sky in order to monitor any possible movement of enemy troops. And even in this spiritual war Satan's seducing spirits sneak around in the darkness with their didaskaliais daimonion (doctrines of demons).
Well, I'm using the issue of homosexuality to light up the sky with the Word of God to give you a chance to see the wide, and very rapid, advance of the gay agenda; now even within masinstream evangelicalism, and because for years of being bombarded by relentess godless propaganda through Emerging Church materials, particularly in your Young Adult and Youth ministries. With this in mind, I'm on record as saying I believe a major evangelical figure will come out as homosexual "soon" and ignite this gay debate currently ripping apart and dividing mainline denominations, right with the mainstream of evangelicalism itself. Personally, I certainly wouldn't say the man in the following story is near that; however, we're one mega-step step closer to the detonation of this highly incendiary issue in evangelicalism.
From WSBTV.Com 2 News informs us today about Jim Swilley in Megachurch Pastor Comes Out Of Closet:
The pastor of a Rockdale County megachurch has publicly announced he is gay. Jim Swilley, bishop of Conyers' Church in the Now, said he hopes his coming out will change attitudes toward homosexuality. "I know a lot of straight people think it is a choice. It is not," Swilley told Channel 2's Diana Davis. Swilley, 52, founded the church 25 years ago. He seemed the stereotypical picture of a pastor, with four kids and a wife who doubled as his associate pastor. But Swilley said he's known he was gay since he was little boy. He said his wife, Debye, also knew his secret from the start…

The now-divorced couple kept their secret for 21 years, but earlier this year, Swilley said Debye told him it was time to stop living a lie. She said he should practice what he preaches and follow the church's motto, "Real people experiencing a real God in the real world." So, Swilley came out to his kids and his congregation. (Online source)
As happens often with these kinds of stories, it turns out that in addition to gay "bishop" Gene Robinson, we now have gay "bishop" Jim Swilley, founder of The Church In The Closet Now:
It also turns out that the homosexual "Bishop" Jim Swilley is the author of the book  20/20 vision: Changing Your Life by Changing the Way You See Things; and as you'll see below, has some friends endorsing it who're very big names within the heretical Word Faith movement:
Now, since Eddie Long, Kim Clement, and Mark Chirrona, are considered royalty within the Word Faith movement, this is quite likely to shine much light upon such as these to see how this announcement by their friend Jim Swilley is now going to handled within that camp.
See also:
"OUTLAW PREACHER" JAY BAKKER SHILLS FOR "GAY BISHOP" GENE ROBINSON
SETTING "GAY BISHOP" GENE ROBINSON STRAIGHT
BUT DO EMERGENCE CHRISTIANITY AND BRIAN MCLAREN REALLY LOVE GAY PEOPLE? 
THE SIN OF HOMOSEXUALITY IS DIFFERENT 
COUNTRY SINGER AND DEVOUT CHRISTIAN CHELY WRIGHT COMING OUT AS A LESBIAN
GAY CHRISTIAN SINGER JENNIFER KNAPP OUT ON LARRY KING LIVE
GAY CHRISTIAN RAY BOLTZ: "I DON'T BELIEVE GOD HATES ME ANYMORE"