By Ken Silva pastor-teacher on Aug 25, 2010 in AM Missives, Current Issues, Emergence Christianity, Emergent Church, Homosexuality/"Christian"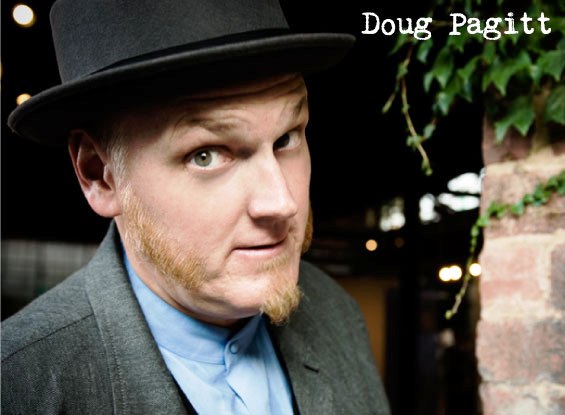 I wrote to you in my letter not to associate with sexually immoral people—not at all meaning the sexually immoral of this world, or the greedy and swindlers, or idolaters, since then you would need to go out of the world.
But now I am writing to you not to associate with anyone who bears the name of brother if he is guilty of sexual immorality or greed, or is an idolater, reviler, drunkard, or swindler—not even to eat with such a one. For what have I to do with judging outsiders? Is it not those inside the church whom you are to judge? God judges those outside. "Purge the evil person from among you."
(1 Corinthians 5:9-13)
The Battle Lines Have Now Moved Even Closer To Your Own Evangelical Church
Apprising Ministries has told you before that the sinfully ecumenical Emerging Church, now a full-blown neo-liberal cult operating within mainstream evangelicalism, would also prove to be a Trojan Horse unloading critical-thinking skills numbing Contemplative Spirituality/Mysticism under the guise of so-called Spiritual Formation. Tragically for nearly a decade, in their lust for number$, largely pretending to be Protestant evanjellyfish churches have used their Young Adult and Youth ministries as spiritual guinea pigs feeding them on materials from Emergent Church leaders. Online apologetics and discernment ministries tried to warn you the primary goal of the EC has been to attack the Protestant Reformation—specifically Sola Scriptura—but, unfortunately, the warnings went unheeded.
I've also pointed out before, this is the reason why God moved me to begin covering the issue of a growing acceptance within evangelicalism that the deviant and sinful lifestyle of having sexual relations with another of the same sex, i.e homosexuality, is a viable one for the regenerated Christian. And the EC is already making acceptance of this sin of sexual immorality for the Christian a prime hot-button issue within the church visible. You also need to understand that tip-of-the-spear for this area of attack upon proper biblical Christianity is gay-affirming "pastor" Jay Bakker of Revolution:NYC; he's set to be joining the EC elete in the upcoming Big Tent Christianity: Being and Becoming the Church next month.
The very near future for foolish evangelical leaders who've embraced these EC rebels against the authority of the Word of God can be seen by looking at mainline denominations, who long ago gave in to the Cult of Liberalism and kicked out the proper Christian spirituality of Sola Scriptura. As a result they are still being ripped apart by the highly divisive homosexual lobby; one by one, they'll all fall. As I said before, mainstream evangelicalism, this is your wake-up call; prepare for the very same debates within your own halls. Sadly, it's going to be a huge surprise, and soon, when those evanjellyfish—unity at all costs—leaders find out, the hard way, that most professing Christians don't hold to Sola Scriptura at all.
A couple of these apostate EC elite I mentioned above would be the heretical quasi-universalist Emerging Church pastor Doug Pagitt, who heads the Emergent Solomon's Porch, and his equally heretical "theologian in residence" Tony Jones. As I showed you in Emergence Christianity Theologian Tony Jones And His Unrepentant Homosexual Christians Jones has played the man and gone on record that he personally affirms a lifestyle of having sexual relations with another of the same sex, i.e homosexuality, is a viable one for the regenerated Christian. Doug Pagitt, not so much; although the evidence I brought out in Doug Pagitt, The Emerging Church, And Affirming Homosexuality leaves little doubt that Doug Pagitt's in agreement with his friend Tony Jones.
With this in mind then, I'll tell you that yesterday Pagitt tweeted:
The link takes us to his post Former "Ex_Gay" Leaders Apologize where Pagitt offers the video below and "highlights a number of former United States and international leaders of Exodus ministry apologizing for the role they played in encouraging people to see a conflict in their christian faith and their being Gay." Now one might think this is because Pagitt wanted us up to speed on some breaking news story, but they'd be wrong; this video was actually from June of 2007 as we can see from the aggressively pro-gay Soul Force press release in Former "Ex-Gay" Leaders in Australia Apologize, Claim That Ex-Gay Conversion Does More Harm Than Good:

Let me simply highlight for you where the battle lines are now being drawn; because of progressive/liberal rebels against the authority of the Bible masquerading as evangelicals like Doug Pagitt, the front line is already being moving closer to your own mainstream evangelical church than you likely realize. During the nauseating compromise spewed during the video below you'll hear Michael Bussee tell us:
My name is Michael Bussee.  I want to thank you for this opportunity to tell my story.  Thirty years ago, I helped create EXODUS International.  Today, I am here to apologize. Today, I am a licensed Marriage and Family therapist, a father, a born-again, evangelical Christian—and a proud gay man.  But thirty years ago, I was not so proud…

I am a happy, relatively well-adjusted, evangelical Christian, gay man. I am in a loving committed relationship with a great guy, my partner Richard, and I serve as an Elder in my local Presbyterian church. (Online source)
This is not the testimony of a Christian in right standing with God because, by his own admission, Bussee is in unrepentant sin. Proper Biblical Christianity tells us he should be shunned by the Christian community ala the opening text until such time as he would repent of his sin; if we love Michael Bussee then we'll be praying that God, in His mercy, will grant him repentance and the forgiveness of his sins in Jesus Name. And here I serve notice once again, you listen to fools within the Emerging Church at your own peril. You may believe me when I tell you, this pro-homosexual attack upon historic, orthodox, Biblical Christianity by the Emergent Church within mainstream evangelicalism is only just beginning.
See also:
THE EMERGING CHURCH: "A QUEERING OF EVANGELICALISM"
OUTLAW PREACHERS KHAD YOUNG AND JAY BAKKER DON'T LOVE ENOUGH 
BUT DO EMERGENCE CHRISTIANITY AND BRIAN MCLAREN REALLY LOVE GAY PEOPLE? 
THE SIN OF HOMOSEXUALITY IS DIFFERENT
HOMOPRESSION IS AT LEAST AS BAD AS HOMOPHOBIA