By Ken Silva pastor-teacher on Jul 12, 2009 in AM Missives, Current Issues, Emergence Christianity, Emergent Church, Homosexuality/"Christian", Jay Bakker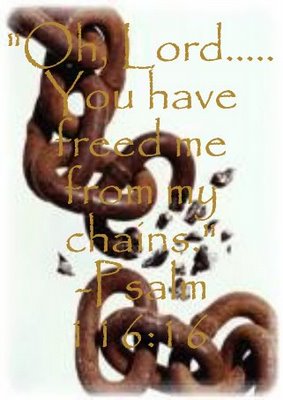 Do you not know that the wicked will not inherit the kingdom of God? Do not be deceived: Neither the sexually immoral nor idolaters nor adulterers nor male prostitutes nor homosexual offenders nor thieves nor the greedy nor drunkards nor slanderers nor swindlers will inherit the kingdom of God. (1 Corinthians 6:9-10)
A Sin By Any Other Name Will Kill You Just As Dead For Eternity As Any Other
Not long ago in the Apprising Ministries article Homopression Is At Least As Bad As Homophobia I defined what I mean by homopression.1 It's a counter-point to the charge of homophobia and refers to not telling the truth to someone, even claiming to be Christian, who self-identifies as gay, lesbian, bisexual, transgendered, queer (GLBTQ) thereby leaving them under oppression in their sin of practicing sexual immorality. This is what Chris Rosebrough of Pirate Christian Radio means when he said to "gay affirming pastor" Jay Bakker:
@jaybakker If you're not proclaiming repentance & the forgiveness of sins to LGBTs then you don't love them. Your sending them to hell. about 6 hours ago from TweetDeck in reply to jaybakker (Online source)
More on that in a moment. And while I am compassionate toward my GLBTQ neighbor, as a minister of the Gospel of Jesus Christ I am also to uphold the Biblical definition of practicing homosexuality, which is having sexual relations with another of the same sex outside of marriage. And marriage has been Biblically defined by Jesus of Nazareth—our Creator—Who, by the way, is speaking from the perspective of an eyewitness when He informs us:
But from the beginning of creation, 'God made them male and female. Therefore a man shall leave his father and mother and hold fast to his wife, and the two shall become one flesh.' So they are no longer two but one flesh.' " (Mark 10:6-8, ESV)
This forever does away with any actual support in the Bible for "gay marriage." Furthermore as with any other sin, e.g. heterosexual adultery or fornication, we are specifically commanded to tell people the truth; and then, according to God's Word:
Brothers, if anyone is caught in any transgression, you who are spiritual should restore him in a spirit of gentleness. Keep watch on yourself, lest you too be tempted. Bear one another's burdens, and so fulfill the law of Christ. (Galatians 6:1-2, ESV)
In the AM piece Indeed, Did God Really Say? I talked about my genuine respect for Bakker because unlike many others around the egregiously ecumenical Emerging Church aka Emergent Church—now morphing into Emergence Christianity (EC)—he is crystal clear in his teaching that the practice of homosexuality within a monogamous i.e. loving relationship is not sin. For example we remind you of the following from an ABC News piece where Bakker says:
"The more I follow grace, the more I'm drawn to him [God], the more I'm willing to stand up for people being persecuted," said Bakker. "It sounds so churchy, but I felt like God spoke to my heart and said '[homosexuality] is not a sin.' " (Online source, emphasis mine)
Jay Bakker told Chris Rosebrough that he preaches repentance; but it's a red herring, because he doesn't believe homosexuality, as Biblically defined above, is a sin in the first place. Also, I have zero problem with the claim that God can speak to someone's heart; however, 1 Thessalonians 5:21 instructs us to test by the Bible—the oldest revelation of God—what it is someone may claim God said to them. Because what you just read from Bakker is absolutely, and completely, in conflict with Scripture on the subject I then know with certainty that he did not hear that from the one true and living God.
Have We Now Become Your Enemy By Telling You The Truth?
Beyond this I make no assumption where that false information came from; I simply oppose the message, make sense. Personal feelings about Jay Bakker, or anyone else, have exactly zero to do with my Christian convictions. My point being, as you'll see in Jay Bakker Misses The Point, Bakker's supporters have been "comforting" him by telling him to ignore "the haters" like myself and Rosebrough, whom I've mentioned a couple of times now. However, Chris Rosebrough is a good friend of mine and I speak with him personally quite often.
So I happen to know for a fact that Rosebrough doesn't hate Jay Bakker, or anyone else; and then again, neither do I. But as soon as Bakker's supporters trot out that term hater the discussion ends because none of them will listen to anything afterward. But what they don't understand is that what we're talking about here is way bigger than any of us who are involved in this little alleged "attack." Don't you kid yourself, the EC is right now working to make affirming homosexuality an issue within your own mainstream evangelical church—soon.
You can see the further evidence for yourself in Oxymoronic 'Homosexual Christians' Focus Of Barna Report, and especially, within Tony Jones And Ken Silva Agree. So that's why I see this as another good place to warn you once again: There's a dark and threatening same-sex storm growing, which is rapidly picking up speed through the embrace of corrupt Contemplative Spirituality/Mysticism—even within alleged Reformed circles of the pretending to be "Protestant" sectors of the visible church.
And this growing and very angry storm, while currently just slightly off the coast of the mainstream evangelical community, is right now approaching hurricane force. But as our opening text tells us with crystaline clarity, unless one is willing to forsake sin in the first place, i.e. repent they will not enter the Kingdom of God. It's also wrong, not to mention downright cruel and unloving, to simply leave anyone under the oppression of their sin—including professing believers should they transgress.
So the issue is not at all about whether or not Christians can commit sexual sin; only those with their heads deeply buried beneath the sand will deny that. Rather, as I've said before, the heart of the matter is the appalling homopression and hateful refusal to follow what the Bible says concerning those openly practicing the sin of homosexuality. Many today are flat-out lying to these GLBTQ people, precious souls for whom Jesus also died, and telling them that they are fine in the practice of their sin.
The truth is neither they, or anyone else, can ever be in right standing with God while remaining in willful sin. And shouldn't the Body of Christ also love these people enough to admonish them to stop this madness, before it's too late?  So I ask again concerning those in the EC who're also as homopressive as Jay Bakker: Why No Condemnation For Christians Who Are Homopressive? Anyone who withholds the true saving power of Jesus Christ from a GLBTQ person is, in very real fact, oppressing them by leaving them helplessly in the chains of their sin when Christ came to set them free.
See also:
JAY BAKKER AND WESTBORO BAPTIST CHURCH SUFFER SAME SPIRITUAL DISEASE
EMERGING CHURCH PASTOR JAY BAKKER CLAIMS HE KNOWS THE SCRIPTURES BUT IS STILL "GAY AFFIRMING"
POPULAR EMERGING CHURCH WEBSITE THE OOZE SLITHERS OUT OF THE GLBTQ-AFFIRMING CLOSET
THE NEW CHRISTIANS WITH CHRISTIANITY WORTH BELIEVING—NO SOLA SCRIPTURA: YES, WOMEN PASTORS AND QUEER CHRISTIANS
QUEERMERGENT AND NOW ADULTERMERGENT!?
ROB BELL, PETER ROLLINS, AND QUEERMERGENT'S ADELE SAKLER
Endnotes
Note: That article has since been updated and republished. ↩