By Ken Silva pastor-teacher on Aug 9, 2011 in Current Issues, Features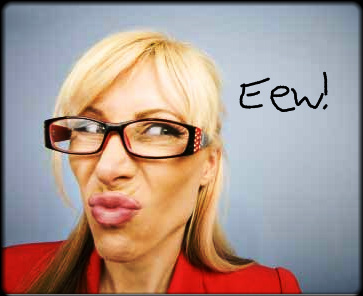 Sounds like the title of a porn film, doesn't it; and in a way it is. Apprising Ministries functions with other soldiers against error in the mission field of online apologetics and discernment along the Internet Front of this Truth War.
Part of my labor is to expose and document the New Downgrade happening within evangelicalism, which can largely be traced back to the Church Growth Movement vomited out of Fuller Theological Seminary circa late 60's.
Now we come to an incident which involves a former youth pastor with a Purpose Driven/Seeker Driven church known as Greater Harvest Community Church in Pasadena, TX where James Crum is pastor:
We think church should be fun. We want you to want to come back. Everything we do is high-energy, full of life and inspiring. Life is hard enough.

If you take time to come to church, we're going to lift you up!!! (Online source)
Well, the following is a great example of just how far off-track so much of the so-called Youth ministry is today in these PD/SD-style CGM churches:
Using a hidden video camera, a Texas man filmed four naked, honey-drenched teenage girls while they showered at a church where he worked as a youth pastor.

But since the statute of limitations has already expired, prosecutors today were forced to dismiss felony charges lodged against Thomas Fortenberry, who allegedly did the surreptitious filming in November 2007 at the Greater Harvest Community Church in Pasadena.

The 30-year-old Fortenberry, investigators alleged, organized a "Fear Factor" game that included honey being poured over four girls he had picked to participate. After the contest, Fortenberry instructed the minors that they "could take a shower and wash the honey" off their bodies.

It was at this point that he allegedly videotaped the four teenagers with a camera he had hidden in the church bathroom.

Investigators learned about the filming from one of the girls, who eventually went on to date Fortenberry. "When they became closer and it looked like they might be married," Fortenberry, pictured above, told the victim, now 21, "that he had secretly videotaped her taking a shower" at the church.

The woman, who was 17 at the time of the "Fear Factor" incident, added that Fortenberry confessed to secretly videotaping three other girls (two 15-year-olds and a 17-year-old). When confronted by a police officer, Fortenberry would not deny having filmed the teenagers. "The defendant would only say that he has done things that he should not have done."

Either way, Texas prosecutors today announced that they could not pursue charges against Fortenberry since the incident occurred more than three years ago, beyond the statute of limitations for the improper photography/visual recording count. (Online source)
What Fortenberry did is reprehensible; however, things like "Fear Factor" have no place in ministry.
See also:
CHRISTIANITY 21 TO ATTACK CHRISTIAN SEXUALITY
ERIK DYKSTRA AND THE CROSSING CHURCH
PURPOSE DRIVEN/SEEKER DRIVEN POPES OF THE CAROLINAS HAVE SPOKEN