By Ken Silva pastor-teacher on Feb 14, 2010 in AM Missives, Current Issues, Emergence Christianity, Emergent Church, Features, Homosexuality/"Christian", Jay Bakker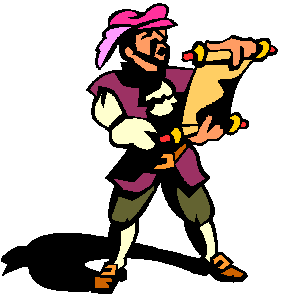 For there are many who are insubordinate, empty talkers and deceivers… (Titus 1:10, ESV)
God's Truth Is Being Heard Via The Net
This note of encouragement, which I pray lifts the spirits of everyone who supports this Apprising Ministries outreach of CRBC where I'm pastor, as well as my fellow soldiers in the still developing field of online apologetics and discernment ministry, actually begins with something I talked about in Emerging Church And Progressive Christian Theology. We need to be on the lookout for a further shift in the direction of a still being reinterpreted version of liberal/progressive theology i.e. Liberalism 2.0 in the sinfully ecumenical Emerging Church aka Emergent Church—that morphed into Emergence Christianity—(EC).
For example, we have what's looking like it's a major tactical blunder by leading EC guru Brian McLaren in his new book A New Kind of Christianity, there he made the choice to finally come straight out with his rejection of anything even remotely associated with what the late cult expert Dr. Walter Martin (1928-1989) would so often call "the historic orthodox Christian faith." You see, there are many scholars like Dr. Martin, with every bit the credentials of McLaren favorites like Living Spiritual Teacher and "Progessive Christian" Dr. Marcus Borg, who can show you there is such.
And as relating to my note of encouragement, let me point you now to next month's Theology After Google (TAG) conference, which will highlight the heretical quasi-progressive process theology of Philip Clayton. Lord willing, I've got much more coming about this aspect very soon, but for now I'll just note for you that the TAG website informs us the EC feels that, "Progressive Christian theologians have some vitally important things to say." Ok, the encouraging aspect for us who serve the Lord in online ministry comes as we're told at TAG:
We are also inviting a selection of senior theologians, and well as some of the younger theologians (call them "theobloggers") whose use of the new media (blogging, podcasts, YouTube posts) is already earning them large followings and high levels of influence. (Online source, emphasis mine) 
Now, let's keep in mind here that whats good for the ol' Emerging Church, well, it's also good for the larger Body of Christ as well. The above is a tacit admission here that the EC sees what they call "the new media" to just be filled with tools with which it can have an great effect upon people, and even earn "large followings and high levels of influence" for those who will learn how to use them well. You see, teaching how to use this new media just happens to be a push within the sagging EC right now. Consider the Pastors' Social Media Boot Camp in Dallas-Fort Worth this April 9, which is the first of a series of camps to be run this year by JoPa Productions.
If you didn't know, JoPa Productions is the company formed by Tony Jones, heretical "theologian in residence" at the Emerging Church of his equally heretical pastor and JoPa partner Doug Pagitt; as I told you recently in Tony Jones And Courtney Perry Et Al that this is also the dubious duo who foisted the apostasia-palooza Christianity 21 (C 21) upon the visible church. You recall that in addition to Empress of Emergence Phyllis Tickle, C 21 also featured "queer inclusive" ELCA "pastor" Nadia Bolz-Weber, Makeesha Fisher, Julie Clawson, and gay affirming PCUSA "pastor" Nanette Sawyer.
As it concerns these one day long Social Media Boot Camps JoPa tells us that:
veteran pastors and social mediaistas, Doug Pagitt and Tony Jones will guide you through the basics of the most popular social media services, including blogging, Facebook, and Twitter. You will learn how, in just three 30-minute periods each week, you can dramatically increase your communication to members of your church and, even more importantly, to those who have the potential to visit and join your church. (Online source, bold theirs)
My fellow soldiers defending the Faith along this oft-ugly Internet Front of the Truth War there is encouraging news here; you are having an effect, and part of the proof would be this very coming EC agenda to try and better train its own troops. Now, you may be wondering what all of this has to do with gay affirming "pastor" Jay Bakker. I'm glad you asked; and here's what should also be of encouragement to you who have been helping to support Apprising Ministries (AM), whether it be financially, or wielding the most powerful weapon we have—the prayers of faithful saints.
To Tell The Truth Is Not Unloving; You May Not Be Popular, But It Is Not Unloving
Bakker is the head Outlaw [read: no Law] of a largely biblically illiterate, and rather rapscallion bunch, I talk about e.g. in Meet Outlaw Preachers. In the meantime, articles like Putting Brian McLaren In His Place, where he reacts specifically to "discernment websites"; Adele Sakler And Ken Silva, an email exchange I had recently with one of these self-described Outlaw Preachers (OPs), and Jay Bakker Sends Ken Silva A Gift, where Bakker tweets to me the link to a You Tube video with a message, are vivid examples how the very people themselves about which, and to whom, we're writing are affected.
Good reason for us to continue to preach the Gospel of repentance and forgiveness of sins in the Name of Jesus, and for us to keep on defending the faith once for all given to the saints. In closing this for now one of the issues I've been covering here at AM, as you can see e.g. in Emerging Church And Adele Sakler TransFORM Gay Agenda In Evangelicalism, is the EC attempting to advance one of their pet doctrines, which is their attempt to convince us that the deviant lifestyle of having sexual relations with a member of one's own sex i.e. homosexuality is a viable one for the evangelical Christian.
You may know that practicing lesbian "Christ-follower" Adele Sakler heads up the EC group Queermergent; and as you'll find out in Rob Bell, Peter Rollins, And Queermergent's Adele Sakler, she's far from simply being at the fringe of the EC. And I've told you before, from daily Intel people can send me as they are helping us to monitor the Internet, this same-sex storm is quickly reaching hurricane force; and it's really much closer to blowing through your own mainstream evangelical church than you may even want to know. If you're brave enough, you need only poll your Young Adult and Youth Groups.
Such as these in the throes of deception in neo-liberalism within the EC really love to pose before the world as so "loving" and tolerant; but no mistake, they are only tolerant when you agree with them. If you wish to see their reaction when one aims proper biblical theology at their heretical teachings just click on my name Ken Silva and you'll see for yourself this labor in the Lord is being read by the very people we're trying reach. For example, take the following tweet from an OP by the name of John Harrison aka tragic_pizza, who tells us he's "a Commissioned Lay Pastor in the Presbytery of Sheppards and Lapsley":
@jaybakker I have come that they might have doctrine, and have it more abundantly. (Online source)
Bakker would later Retweet Harrison's comment below, which clearly reveals their outright aversion to genuine Christian doctrine:
@jaybakker Not, of course, 2 mention insisting that everyone else meet those standards or B condemned. Exclusion & hatred R not gd News. (Online source)
However this isn't some kind of a game, and while we assume OPs like Bakker and Harrison are well-meaning in their beliefs, the truth is 1) 1 Corinthians 15:10 tells me that, but for the grace of God I would be among their number, and 2) if I love them, and if I love those in the LGBTQ community for whom Christ died, then I must go on trying to tell them the Truth. You see, God is the One Who has set "standards" i.e. the Law, and in the Red Letters of Holy Scripture, we'll also see that it's Jesus Himself Who tells us:
For God so loved the world, that He gave His only begotten Son, that whoever believes in Him shall not perish, but have eternal life. For God did not send the Son into the world to judge the world, but that the world might be saved through Him. He who believes in Him is not judged; he who does not believe has been judged already, because he has not believed in the name of the only begotten Son of God. (John 3:16-18, NASB)
Being that both Bakker and Harrison claim they are ministers of the Gospel of Jesus Christ, then they really ought to know better than to say it's merely someone like myself who's the one insisting "that everyone else meet those standards or B condemned." If you look carefully at what I highlighted above, then you'll see God has told us (remember Who Jesus is) those who do not meet "those standards" have been judged already; in other words, they're condemned already. And no matter how loving, nice, and/or tolerant, men like Bakker and Harrison may be, they simply can never change that fact.
Though I, in no way watsoever, even deserve to be a pastor-teacher—let alone one who's been given such a large forum by Jesus via His use of the Internet—it still remains that it happens to be part of my job to hold firmly to the trustworthy message as it has been taught, so that he can encourage others by sound doctrine and refute those who oppose it (Titus 1:9). And so, even in spite of the reactions of OPs who seem to have quite a low regard for me, it's Because I Love Jay Bakker And LGBTQ People that, as long as God chooses to sustain me, I'll go right on telling them the Truth.
For you see, the way I figure it…I have all eternity to rest. :-)
See also:
DISSENTION GROWING AROUND THE EMERGING CHURCH
BUT DO EMERGENCE CHRISTIANITY AND BRIAN MCLAREN REALLY LOVE GAY PEOPLE?
QUEERMERGENT ADELE SAKLER AND EMERGENT VILLAGE
JESUS DEFINES MARRIAGE FOR RED LETTER CHRISTIANS
OUTLAW PREACHERS ARE WRONG CONCERNING SOLA SCRIPTURA
RADIO INTERVIEW WITH JEREMY BOUMA THE INSIDER WHO JUST LEFT THE EMERGING CHURCH