By Ken Silva pastor-teacher on Oct 12, 2010 in AM Missives, Current Issues, Features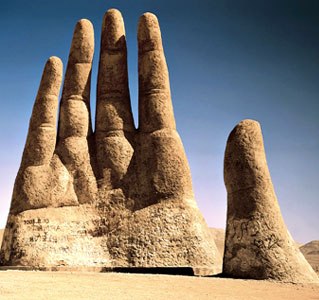 This online apologetics and discernment work Apprising Ministries has been documenting for you how doctrinal lines continue to be erased with great rapidity in what's becoming The Ecumenical Church Of Deceit (ECoD).
I've already warned you that evanjellyfish is only just beginning to pay a heavy price for its foolish embrace of the sinfully ecumenial Emerging Church aka Emergent Church—which has now grown into a full-blown neo-liberal cult operating within its walls.
Evangelicalism was already infected with the spiritual cancer of the semi-pelagian (at best) Church Growth Movement (CGM), which was released by its host Fuller Theological Seminary, and quickly metastasized throughout the church visible.
And part of the price being paid is how deeply the CGM arm of the Emerging Church has carried its new postmodern version of Progressive Christian theology—aka "big tent" universalist Emergence Christianity—into the bloodline of the Purpose Driven/Seeker Driven mainstream of the visible church.
Under the guise of the postmodern Humpty Dumpty language of "missional" in came the new man-centered mantra summed up as follows, which has become the new gospel:
God loves you so much that He created you for a great purpose. He offers you hope and a wonderful plan for your life. So you need to discover the dream that God has placed in your heart and unlock your destiny.

He wants you to follow the lifestyle of Jesus and learn His ways enabling you to be a co-creator with God because we're the King's kids. Then together we will help Him make the world a better place, just as God dreams for it to be.
And it's against this background that we now shift gears for another edition of reductio ad absurdum:
*Syrupy Announcer's voice*
 
And now…it's time to play another edition of 'Name That Tweet' with your host, and everybody's favorite, Yuni Versalism…
 
Hey, As-Salāmu`Alaykum and Namaste gang! Ok, now for your postmodern un-prize, who's being quoted in the following tweet sent out today: 

Real change is accompanied by a new insight. Insight is an impulse of love dissolving some old imprint.

Was it: 

A. Rick Warren

B. John MacArthur

C. Rob Bell

D. Deepak Chopra

*Cue sappy Disneyesque music*

Destiny now awaits you, for you know you are a star…

Now follow your dream, God loves you just as you are…

Well, Twiddle Dum and Twiddle Dee, if you said D., as in Deepak Chopra, you're a winner!

And of course in our totally tolerant world today, we're all winners anyway!

Well, that's it for now my fellow sojouners in community on our li'l journey. Thank you so much for playing. And now we must prepare for the Global Family of the Antichrist.

Ready now, as that vaunted evolutionary evangelist Michael Dowd has already revealed, let's all chant together now; real loud and proud:

"We are one, we are Earth; seriously, we are the World…literally…"
See also:
MICHAEL DOWD & SPENCER BURKE—INTEGRITY AND EVOLUTIONARY CHRISTIANITY (PART 2)
DECADE OF DESTINY WITH RICK WARREN
TIM KELLER AND CONTEMPLATIVE PASTRIX ADELE CALHOUN
PETER SCAZZERO AS SPIRITUAL BENEDICT ARNOLD
IS SHANE CLAIBORNE A CHRISTIAN-MUSLIM?
PERRY NOBLE SAYS YOU'RE A JACKASS