By Ken Silva pastor-teacher on Oct 12, 2010 in Theology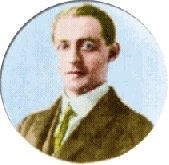 The need for regeneration lies in man's total depravity. Every member of Adam's race is a fallen creature, and every part of his complex being has been corrupted by sin. Man's heart is "deceitful above all things and desperately wicked" (Jer. 17:9). His mind is blinded by Satan (2 Cor. 4:4) and darkened by sin (Eph. 4:18), so that his thoughts are only evil continually (Gen. 6:5). His affections are prostituted, so that he loves what God hates, and hates what God loves.
His will is enslaved from good (Rom. 6:20) and opposed to God (Rom. 8:7). He is without righteousness (Rom. 3:10), under the curse of the law (Gal. 3:10) and is the captive of the Devil. His condition is truly deplorable, and his case desperate. He cannot better himself, for he is "without strength" (Rom. 5:6). He cannot work out his salvation, for there dwelleth no good thing in him (Rom. 7:18). He needs, then, to be born of God, "for in Christ Jesus neither circumcision availeth anything, nor uncircumcision, but a new creation" (Gal. 6:15).
Man is a fallen creature. It is not that a few leaves have faded, but that the entire tree has become rotten, root and branch. There is in every one that which is radically wrong. The word "radical" comes from a Latin one which means "the root," so that when we say a man is radically wrong, we mean that there is in him, in the very foundation and fiber of his being, that which is intrinsically corrupt and essentially evil. Sins are merely the fruit, there must of necessity be a root from which they spring. It follows, then, as an inevitable consequence that man needs the aid of a Higher Power to effect a radical change in him. There is only One who can effect that change: God created man, and God alone can re-create him. Hence the imperative demand, "Ye must be born again" (John 3:7). Man is spiritually dead and naught but all-mighty power can make him alive.
"By one man sin entered into the world, and death by sin; and so death passed upon all men" (Rom. 5:12). In the day that Adam ate of the forbidden fruit, he died spiritually, and a person who is spiritually dead cannot beget a child who possesses spiritual life. Therefore, all by natural descent enter this world "alienated from the life of God" (Eph. 4:18), "dead in trespasses and sins" (Eph. 2:1). This is no mere figure of speech, but a solemn fact. Every child is born entirely destitute of a single spark of spiritual life, and therefore if ever it is to enter the kingdom of God, which is the realm of spiritual life (Rom. 14:17), it must be born into it.
The more clearly we are enabled to discern the imperative need of regeneration and the various reasons why it is absolutely essential in order to a fallen creature being fitted for the presence of the thrice holy God, the less difficulty are we likely to encounter when we endeavor to arrive at an understanding of the nature of regeneration, what it is which takes place within a person when the Holy Spirit renews him. For this reason particularly, and also because such a cloud of error has been cast upon this vital truth, we feel that a further consideration of this particular aspect of our subject is needed.
Jesus Christ came into this world to glorify God and to glorify Himself by redeeming a people unto Himself. But what glory can we conceive that God has, and what glory would accrue to Christ, if there be not a vital and fundamental difference between His people and the world? And what difference can there be between those two companies but in a change of heart, out of which are the issues of life (Prov. 4:23): a change of nature or disposition, as the fountain from which all other differences must proceed—sheep and goats differ in nature. The whole mediatorial work of Christ has this one end in view. His priestly office is to reconcile and bring His people unto God; His prophetic, to teach them the way; His kingly, to work in them those qualifications and bestow upon them that comeliness which is necessary to fit them for the holy converse and communion with the thrice holy God. Thus does He "purify unto Himself a peculiar people zealous of good works" (Titus 2:14).
"Know ye not that the unrighteous shall not inherit the kingdom of God? Be not deceived" (1 Cor. 6:9). But multitudes are deceived, and deceived at this very point, and on this most momentous matter. God has warned men that "the heart is deceitful above all things, and desperately wicked" (Jer. 17:9), but few will believe that this is true of them. Instead, tens of thousands of professing Christians are filled with a vain and presumptuous confidence that all is well with them. They delude themselves with hopes of mercy while continuing to live in a course of self-will and self-pleasing. They fancy they are fitted for Heaven, while every day that passes finds them the more prepared for Hell. It is written of the Lord Jesus that "He shall save His people from their sins" (Matt. 1:21), and not in their sins: save them not only from the penalty, but also from the power and pollution of sin.
To how many in Christendom do these solemn words apply, "For he flattereth himself in his own eyes, until his iniquity be found to be hateful" (Ps. 36:2). The principal device of Satan is to deceive people into imagining that they can successfully combine the world with God, allow the flesh while pretending to the Spirit, and thus "make the best of both worlds." But Christ has emphatically declared that "no man can serve two masters" (Matt. 6:24). Many mistake the force of those searching words: the true emphasis is not upon "two," but upon "serve"—none can serve two masters. And God requires to be "served"—feared, submitted unto, obeyed; His will regulating the life in all its details, see 1 Samuel 12:24, 25. "Thou shalt worship the Lord thy God, and Him only shalt thou serve" (Matt. 4:10). (Online source)
A.W. Pink