By Ken Silva pastor-teacher on Jul 19, 2010 in Emergence Christianity, Emergent Church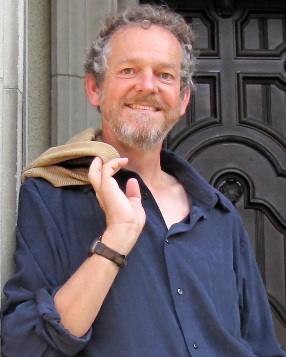 Somehow the spiritually obtuse seem to think the sinfully ecumenical neo-liberal cult of the Emerging Church is dead. However, what Apprising Ministries has been documenting for you is we're now witnessing an upgrade to the Emerging Church 2.0, which claims its "big tent" Progressive Christianity aka Emergence Christianity is the historic Gospel of Jesus Christ bringing His kingdom to the earth now. 
In fact, jus a few days ago in Answering A Question For Philip Clayton I showed you that Living Spiritual Teacher and Emergent Church guru Brian McLaren had just written Emergent Theological Conversation – Be there! where he tells us:
I find it amusing when I hear people talk about the end of the emergent conversation. My sense is that it has just begun, and that the most interesting times are ahead – especially as it becomes more ecumenical and more global. This fall's theological conversation is a case in point … (Online source)
What McLaren is talking about is "the 11th Annual Emergent Village Theological Conversation" entitled Theological Conversation – Creating Liberated Spaces in a Postcolonial World this November. I also told you that in September McLaren's going to be at Big Tent Christianity: Being and Becoming the Church (BTC), another EC heresy fest where he'll be with other progressive/liberal EC luminaries such as Diana Butler Bass, Phyllis Tickle, and Tony Jones, "theologian at residence" in the EC church of his universalist "pastor" Doug Pagitt, who'll also be at BTC.
Previously in aricles like Big Tent Progressive Christianity As Liberalism 2.0 I showed you that this EC 2.0 has been busy under this "big tent" cobbling together a new postmodern form of liberalism; and its this foolish new de-formation of the Christian faith—a hybrid form of postmodern Progressive Christianity—the EC guru McLaren began laying out in his A New Kind of Christianity. I've also pointed out that one of the main venues which is dispensing and distributing this spiritual poison is the Transforming Theology network of Dr. Philip Clayton.
And if there was any doubt that in the insipid Emerging Church that we're dealing with Liberalism 2.0, then let Philip Clayton himself clear that up for you. About a half hour ago Dr. Clayton tweets:
See also:
MYSTICISM AND POSTMODERNISM, THE EMERGING CHURCH, AND EVANGELICALISM
BIG TENT PROGRESSIVE CHRISTIANITY AS LIBERALISM 2.0
PHILIP CLAYTON AND THE EMERGING CHURCH 2.0
THE NON-GOSPEL OF THE EMERGING CHURCH 2.0 
LIBERALISM 2.0 THE NEW PROGRESSIVE CHRISTIAN THEOLOGY  
THE EMERGING CHURCH AND THE NEW PROGRESSIVE THEOLOGY ON CHRIST 
THE EMERGING CHURCH AND THE NEW PROGRESSIVE THEOLOGY ON OTHER RELIGIONS