By Ken Silva pastor-teacher on Jun 13, 2010 in Current Issues, Emergence Christianity, Emergent Church, Features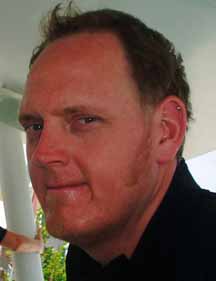 The online apologetics and discernment work Apprising Ministries has been covering the rise of the sinfully ecumenical neo-liberal cult of the Emerging Church within mainstream squishy evanjellyfish. 
As I explained in Emergent Church: A Diseased Tree the discernment ministry Herescope has some excellent articles that uncover the real truth about the actual beginnings of the Emergent Church through Leadership Network. In Leadership Network Spawns Emergent Church we're told:
Do not be deceived. The "emerging church" movement did not spontaneously erupt. It was a well-funded and well-organized movement from its very inception. It appears to have been fashioned by a handful of corporate business leaders who wished to create a counter-cultural evangelical movement. The intended purpose appears to have been identifying and recruiting potential young leaders for comprehensive indoctrination. One of the chief outcomes has been the further degradation and deconstruction of traditional Christianity. (Online source)
In his post The Druckerites Must Issue a Safety Recall For Their "Emerging Church" Product Line Christian apologist Chris Rosebrough, host of the Fighting for the Faith program on Pirate Christian Radio, points us to his interview with heretical universalist EC pastor Doug Pagitt of Solomon's Porch, where the equally heretical Tony Jones is "theologian in residence." Rosebrough reminds us:
Rick Warren, Bob Buford and Bill Hybels are the Druckerite "trinity". All three of these men were personally mentored by the late business guru Peter Drucker and these three men more than any others are responsible for innovating the church by purposely changing congregations from a pastoral leadership model to a CEO / Innovative Change Agent leadership model.

All of these innovations were strategically crafted under the careful eye of Peter Drucker. And all of these innovations were incubated, introduced and injected into the church through the coordinated efforts of Drucker's disciples through their different but intimately connected organizations; Leadership Network, the Purpose Driven Network and the Willow Creek Association.

What many people don't realize is that the Emerging Church is a product created by and promoted by the Druckerites. If you don't believe me then it is time for you to listen to or re-listen to my interview with Doug Pagitt regarding the genesis of the Emerging Church. Pagitt provides us with an expert insiders look at how the Emerging Church came into being and got off of the ground.

What you will discover is that without the Druckerites there may have never been an 'emerging church'. The Druckerites formed, bankrolled and promoted the Emerging Church much the same way a music marketing company might form and promote a boy band like the Backstreet Boys or N Sync. (Online source)
Also in his book A Generous Orthodoxy EC guru Brian McLaren explains:
In the late 1990's, I was invited to become part of Leadership Network's Young Leader Networks (YLN), also briefly known as the TerraNova Project. I was grandfathered in as the network's "old guy,"…I met with Doug Pagitt to discuss our future plans, YLN having  just been launched by Leadership Network to conyinue on its own as an independent entity. [1]
You may recall that after Brian McLaren Addresses TransFORM East Coast Conference, where I said at the time from the buzz across the Twitterverse you'd have thought it was one of the original Apostles, EC networker Mike Morrell would tweet to McLaren:
@brianmclaren: #Trans4m is emergence come full circle – about being church, but having contemplated theology, God's Kingdom & justice (Online source)
Morrell's quite correct here; we've seen the birth of the Emerging Church 2.0 and in The Emerging Church Transform East Coast Apostasia-Palooza I already told you about the upcoming September EC conference Big Tent Christianity: Being and Becoming the Church (BTC). BTC is being put on by the Transforming Theology network of Dr. Philip Clayton and will feature such EC notables as EC guru McLaren, Red Letter Christian and Progressive Christian historian Diana Butler Bass, heretical progressive/liberal theologians Tony Jones and Harvey Cox, as well as the Empress of Emergence Phyllis Tickle.
In fact, the entire EC trinity will be on hand at BTC as in addition to Jones and McLaren, "Participants also include" Doug Pagitt as well as the universalist head of the EC Ooze Spencer Burke. As more proof the EC 2.0 is very much alive and well today Pagitt tweets:
At airport heading to Lancaster, PA for a week teaching at Lancaster Seminary. (Online source)
As you can see below, what Pagitt will be teaching is "Emerging Christianity" as part of the Summer Academy 2010 Course Offerings for the Lancaster Theological Seminary (LTS):
Well, "Christian" seminary training sure has changed more than just a little bit as LTS "of the United Church of Christ, [which] began as the Seminary of the Reformed Church in the United States" [2], also offers Afternoon Workshops in Prayer Beads and Yoga as well as one called Reiki and Christianity with Dr. Bruce Epperly, author of Tending to the Holy: The Practice of the Presence of God in Ministry, who tells us:
I see myself as a companion to persons on their holy adventure. By training, I am a theologian, spiritual guide, minister, and reiki master/teacher. I want to support your journey through my books, reiki teaching, and talks, retreats, and consultations. [3]
________________________________________________________________________________
Endnotes:

[1] Brian McLaren, A Generous Orthodoxy [Gran Rapids: Zondervan/Emergent YS, 2004],  275.
[2] http://tinyurl.com/34mvt38, accessed 6/13/10.
[3] http://www.bruceepperly.com/, accessed 6/13/10.
See also:
DOUG PAGITT EXCITED ABOUT EVENTS THROUGH THE LENS OF THE ENNEAGRAM
CHARLES SPURGEON: THOSE WHO BURY THE GOSPEL WITH TRASH
DOUG PAGITT, JOHN PIPER, AND KARMA KICK-BACK
THE EMERGING CHURCH AGENDA AND DOUG PAGITT
DOUG PAGITT AND ARROGANCE OF LIBERAL/PROGRESSIVE CHRISTIANS
DOUG PAGITT AND JOHN SHELBY SPONG