By Ken Silva pastor-teacher on Jun 12, 2010 in Devotions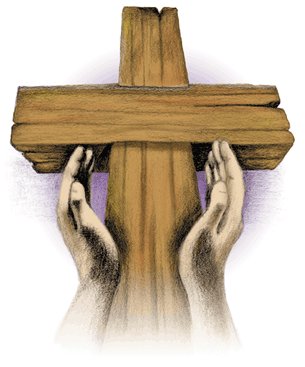 Because of these times in which we live, and due to the unbridled arrogance of this postmodern pagan nation to which Christ has sent us, it will require our Lord's true ministers to approach our more public stance much like John the Baptist did. As you recall he wasn't exactly the proto-typical ecumenical Purpose Driven/Seeker Driven Emerging Church sort now was he? The man of whom Jesus said "among those born of women there is no one greater than John," had but a six month public ministry and then "off with his head." In fact, Joseph Parker put it quite well when he said:
"The man whose little sermon is 'repent' sets himself against his age, and will for the time being be battered mercilessly by the age whose moral tone he challenges. There is but one end for such a man — 'off with his head!' You had better not try to preach repentance until you have pledged your head to heaven."
Friend, how about you; have you pledged your head to Heaven? A look at the Biblical record reveals that our Lord's prophets have always been difficult to listen to, and especially so, for those who are apostatizing. And brother pastor-teacher, if you would presume to stand behind a pulpit, then this is exactly the role you have been called to. And who knoweth whether thou art come to the kingdom for such a time as this? Can you hear Him…
When I would heal Israel, the iniquity of Ephraim is revealed, and the evil deeds of Samaria; for they deal falsely; the thief breaks in, and the bandits raid outside. But they do not consider that I remember all their evil. Now their deeds surround them; they are before my face…
Ephraim mixes himself with the peoples; Ephraim is a cake not turned. Strangers devour his strength, and he knows it not; gray hairs are sprinkled upon him, and he knows it not. The pride of Israel testifies to his face; yet they do not return to the LORD their God, nor seek him, for all this. Ephraim is like a dove, silly and without sense, calling to Egypt, going to Assyria…

Woe to them, for they have strayed from me! Destruction to them, for they have rebelled against me! I would redeem them, but they speak lies against me. They do not cry to me from the heart, but they wail upon their beds; for grain and wine they gash themselves; they rebel against me. (Hosea 7:1-2, 8-11, 13-14, ESV).
But it's not too late for you dear Christian to awaken from this dream we've had foisted upon us that we can just live a life of ease and compromise with this wicked world because somehow the LORD God Almighty "understands" how difficult it is now to live a perfect and holy life in our sin-sick society today. There always hope as we cling to the Gospel of repentance and the forgiveness of sins in Jesus' Name so:
Remember the height from which you have fallen! Repent and do the things you did at first. If you do not repent, I will come to you and remove your lampstand from its place. But you have this in your favor: You hate the practices of the Nicolaitans, which I also hate. He who has an ear, let him hear what the Spirit says to the churches. To him who overcomes, I will give the right to eat from the tree of life, which is in the paradise of God.
C'mon my brother pastor…we're almost home…