By Ken Silva pastor-teacher on May 12, 2010 in Current Issues, Emergence Christianity, Emergent Church, Features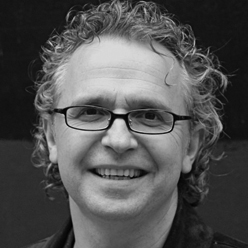 Apprising Ministries thinks this really should be obvious enough; and yet, I showed you that amazingly Samir Selmanovic Helps Bring Mosque In NYC Building Damaged On 9/11.
Yes, you read that right; Samir Selmanovic, whose bio tells he has been integral to the birth of the neo-liberal cult of the Emerging Church [1], was actually excited to help people for whom Christ died remain in their sin of idolatry.
One News Now has filed this report:
A messianic Jewish leader doesn't think New York City officials should have granted a permit to two Muslim organizations that want to locate a mosque in a building damaged in the 9/11 terrorist attacks. 

The former Burlington Coat Factory store was damaged by debris when Islamic terrorists flew two jetliners into the World Trade Center on 9/11, but the building could eventually become a 13-story mosque known as "Cordova House." Two Muslim organizations have partnered to open the mosque and cultural center in lower Manhattan, saying the $100-million project will create a venue for "mainstream" Islam and a counterbalance to radicalism.

But some 9/11 victims' families see the project as a painful reminder of the religious extremism that killed their loved ones, and they are angered that the mosque would be built so close to where their relatives died… (Online source)
You can read this report by Chad Groening right here.
________________________________________________________________________________
Endnotes: 
See also:
SAMIR SELMANOVIC AND THE EMERGING CHURCH COUNTER-CULTURE
SAMIR SELMANOVIC AND BEING UNABLE TO FOLLOW JESUS WITHOUT ISLAM 
CHRISTIAN AGNOSTIC ADELE SAKLER AND SAMIR SELMANOVIC DISCUSS CHRISTIAN ATHEISM
SAMIR SELMANOVIC HAS LEFT THE BUILDING
SAMIR SELMANOVIC: GOD IS FATHER OF All RELIGION
THE EMERGING CHURCH AND THE NEW PROGRESSIVE THEOLOGY ON OTHER RELIGIONS
THE EMERGING CHURCH AND THE NEW PROGRESSIVE THEOLOGY ON CHRIST