By Ken Silva pastor-teacher on Apr 23, 2010 in AM Missives, Current Issues, Emergence Christianity, Emergent Church, Features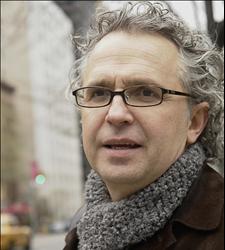 Apprising Ministries has recently told you about The Emerging Church TransFORM East Coast Apostasia-Palooza where the upgraded Emerging Church 2.0—seeker driven for the "counter-culture"— will share its newer, more clearly delineated, Progressive Christian theology with a gospel Christian apologist Chris Rosebrough has referred to as: Stick it to the Caesar man.
It's all kind of a reimagined bohemian hippie counter-culture deal I would see as I was growing up in the late 60's; where we were careful not to "sell out" and become part of "the establishment." Well, now we have it in a spiritual form within the rhetoric of the Emergent Church and many of its faithless followers.
It was phony then, and it's just as phony now; you see, one by one I watched the pop philosophers of my youth who "spoke my language"—my then cherished rock stars—gladly take the money and run to blend right in to what we once said were so against.
One of the SPEAKERS/WORKSHOP FACILITATORS for that aforementioned EC TranFORM is a fella by the name of Samir Selmanovic, an  interspiritual advocate whose website tells us that he's "been integral to the birth of the emerging church movement." We note in addtion that he's also a member of the Coordinating Group of Emergent Village as well. [1]
Today Selmanovic would suddenly tweet out of nowhere the following pithy prose:
Religions contradict & collide. That's 1/2 the story. They also complement & illuminate one another. (my book: http://ow.ly/1wjoH) (Online source)
Wow, and interestingly enough this man "integral to the birth of the emerging church movement" here to rescue us from the imperialistic capitalist system oppressing the downtrodden because we need to redistribute the wealth, somehow; manages to find a way to plug his book. Such sacrifice, eh.  
Pastor Samir, religions are man's way of trying to make himself right with God; general revelation lets him know there is a God, and he usually then senses something's wrong. However, through the preaching of the Gospel of repentance and the forgiveness of sins in Jesus Christ he finds hope. Try it sometime.
Because you are correct: Religions compliment & illuminate one another; but only so far as to how to remain together in the darkness. God has told is in no uncertain terms — what pagans sacrifice they offer to demons and not to God. I do not want you to be participants with demons (1 Corinthians 10:21).
_________________________________________________________________________
Endnotes
1. http://www.samirselmanovic.com/about/, 4/23/10.

See also:
SAMIR SELMANOVIC AND BEING UNABLE TO FOLLOW JESUS WITHOUT ISLAM 
CHRISTIAN AGNOSTIC ADELE SAKLER AND SAMIR SELMANOVIC DISCUSS CHRISTIAN ATHEISM
SAMIR SELMANOVIC HAS LEFT THE BUILDING
SAMIR SELMANOVIC: GOD IS FATHER OF All RELIGION
THE EMERGING CHURCH AND THE NEW PROGRESSIVE THEOLOGY ON OTHER RELIGIONS
THE EMERGING CHURCH AND THE NEW PROGRESSIVE THEOLOGY ON CHRIST
THE EMERGING CHURCH, PHILIP CLAYTON, AND NEW PROGRESSIVE THEOLOGY