By Ken Silva pastor-teacher on Apr 16, 2010 in AM Missives, Current Issues, Emergence Christianity, Emergent Church, Features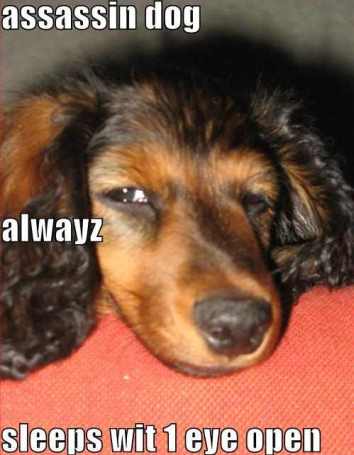 Over at Christian Research Net, an extention of Apprising Ministries, I pointed out that Emergent Church luminary Andrew Jones, who blogs as Tall Skinny Kiwi, tells us condescendingly in this post about how to co-opt your critics:
There's another breed of watchdoggin' bloggin' out there. You are already familiar with the normal watchdog blogs that protect God's church from the scum of the blogosphere by posting daily about how far the church has moved into Babylon.

They do this in a general way, occasionally picking on a few individuals [like the evil Rick Warren and the dastardly Brian McLaren] but very rarely do they land on a single person and try to blog him out of existence. Usually, its trends and streams and influences that get barked at by the watchdoggers.

This time it's personal. However, In the past few years, some blogs have appeared… What to do when the watchdoggers are nipping at your heels? Here are 10 ways to deal with them… (Online source, bold his)
Apparently my pretty matter-of-fact post prompted Andrew Jones to later make the ill-advised choice to add the following to his post:
UPDATE: Uber-watchdog blogger Pastor Ken is giving me a hard time on his site for my "condescending" blog post that you have just read. Pastor Ken Silva is the most relentless watchdogger I know and his daily diatribes have earned him a very high ranking. Now, to be fair to Ken, although he occasionally peddles in the trivial, his site is a real watchdog blog and not a squabble blog.

And actually, my post was a little condescending – my apologies Ken. But I was not thinking of you when I wrote this. And Ken, I dropped the "emerging church" label a long time ago so please honor me by keeping up with the Joneses.
Perhaps Mr. Jones is a bit thin-skinned if he thought the above was giving him "a hard time." And Andrew, I don't claim the label watchblogger; however, people tend to end up labeled for what they appear to be, no.
See also:
TROUBLE IN EMERGING CHURCH PARADISE?
EMERGENT PAIN AND DISCORD IN THE EMERGING CHURCH
THROWN UNDER THE EMERGING CHURCH BUS 
TONY JONES AND COURTNEY PERRY ET AL 
THE NEW CHRISTIANITY OF BRIAN MCLAREN AND THE EMERGING CHURCH 
THE EMERGING CHURCH, PHILIP CLAYTON, AND NEW PROGRESSIVE THEOLOGY