By Ken Silva pastor-teacher on Apr 16, 2010 in AM Missives, Contemplative Spirituality/Mysticism, Current Issues, Features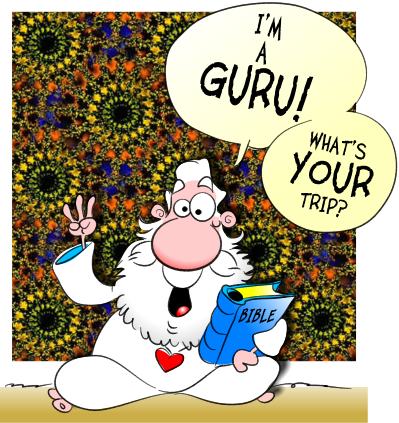 You may know from reading Apprising Ministries that my late mom was from Sydney, Nova Scotia; and Canada has always been dear to my heart.
In Look who's Teaching the Teachers over at her informative More Books and Things my friend Carla has been alerting those north of the border about the upcoming:
Christian Principals Spring Conference 2010
Date: April 21-23, 2010
Feature Speaker: Ruth Haley Barton (www.thetransformingcenter.org) (Online source)
Carla tells us that last year's CPSC featured progressive Red Letter Christian and mystic Tony Campolo, who's good friends with Emerging Church guru Brian McLaren:
Last April, the Christian Principals Association of British Columbia (www.cpabc.ca), had a spring conference in Sumas, Washington, and look who was there…Dr. Tony Campolo & David Collins… (Online source)
Today in Some Things in Barton's Book Carla explains of Ruth Haley Barton, this year's featured speaker (in video below):
On the back of Ruth Haley Barton's book called Sacred Rythms, Brian McLaren's hearty endorsement says "…my experience mirrors hers, and I enthusiastically recommend this book". Tilden Edwards of the Shalem Institute also has endorsed the back cover. He says she offers "wise, sane and concrete help for people who are ready for the "more" of God."

So what is it that Brian McLaren recommends and that Tilden Edwards calls help for those who are ready for more?…

I wonder if the Christian principals of our local schools know what they are in for next week as Ruth Haley Barton comes to speak at their retreat…and sends them off to their corners for quiet time to learn of Roman Catholic contemplative spirituality. (Online source)
Beyond question Barton is a teacher of the corrupt Contemplative Spirituality/Mysticism (CSM), which is perpetrated as so-called Spiritual Formation (SF), e.g. by Living Spiritual Teacher and Quaker mystic Richard Foster along with his spiritual twin and SBC minister Dallas Willard.
You can read Carla's post in its entirety right here.
See also:
TONY CAMPOLO: "CHRISTIAN MYSTICISM" TRUMPS THE BIBLE
BRIAN MCLAREN AND HIS NEW EMERGING PROGRESSIVE THEOLOGY
LIBERALISM 2.0 THE NEW PROGRESSIVE CHRISTIAN  
CONTEMPLATIVE SPIRITUALITY OF RICHARD FOSTER ROOTED IN THE EASTERN DESERT AND THOMAS MERTON
CONTEMPLATIVE SPIRITUALITY/MYSTICISM (CSM) OF SPIRITUAL FORMATION IS RECKLESS FAITH
'CATHOLIC OUTSIDE, BUDDHIST INSIDE': NEW GNOSTIC CHURCH SEEKS TRUTH WITHIN