By Ken Silva pastor-teacher on Mar 2, 2010 in Brian McLaren, Contemplative Spirituality/Mysticism, Current Issues, Dallas Willard, Emergence Christianity, Emergent Church, Features, Spiritual Formation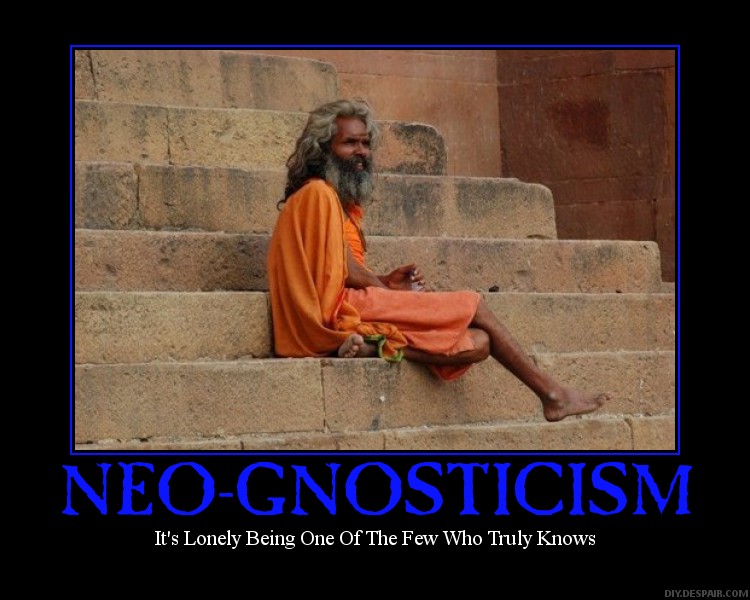 "In the last times there will be scoffers who will follow their own ungodly desires." (Jude 18)
The New Gnostics
Apprising Ministries has long been covering  the sinfully ecumenical Emerging Church de-formation of the Christian faith aka Emergent Church—that's now morphed into Emergence Christianity (EC)—and the detrimental effects of its core doctrine of corrupt Contemplative Spirituality/Mysticism (CSM) perpetrated as so-called Spiritual Formation (SF) by Living Spiritual Teacher and Quaker mystic Richard Foster along with his friend and spiritual twin SBC minister Dallas Willard.
For example, we have seen in his A New Kind of Christianity that EC guru Brian McLaren, now a Living Spiritual Teacher alongside such as Deepak Chopra, the Dalai Lama, Thich Nhat Hanh, Eckhart Tolle, and Marianne Williamson, lays out his reimagined ( i.e. post) form of Progressive Christianity. As you'll find out in Brian McLaren Making Up A "God" The Emerging Church Likes it's really just a postmodern form of liberal theology—Liberalism 2.0—which so many in the EC have actually adhered to all along.
Ringmaster McLaren and his process theologian friend Philip Clayton refer to this quasi-universal circus of neo-liberalism as "big tent" Christianity, which even comes complete with its own mystical mush god who's absolutely in love with mankind. Frankly, with people like Clayton and the Emerging Church trinity of guru McLaren, heretical EC pastor Doug Pagitt, and his equally heretical "theologian in residence" Tony Jones, we have new Gnostics who "feel" they're now transformed—the Buddhist calls it satori enlightenment— through their practice of CSM with deeper truth about God.
With this in mind, now I point you to the story below from Quad-Cities Online; because what you'll read in the following, is perfectly consistent with the deception which comes from prolonged practice of CSM. And for proof you need not look than the people I just cited above:
People curious about a church described as "Catholic on the outside and Buddhist on the inside" can get a close look March 5-7.

The Alexandrian Gnostic Church, founded three years ago in New Jersey, will hold its first national gathering at Rock Island's Center for the Living Arts, 2008 4th Ave. The assembly will begin at 2 p.m. Friday and end with a 1 p.m. lunch Sunday, March 7

Events will feature a Celebration of the Liturgy of Divine Wisdom, a contemplative Mass drawing on traditional and Gnostic sources; workshops; lectures; and a keynote address by church founder Bishop Thomas Langley from Jersey City, N.J.

His address is titled "The Way of the Heart: The Path of Radical Transformation."

"Christianity was introduced as a 'way,' or a 'path,' not just a system of beliefs, but as a path of initiation and transformation," Bishop Langley said in a telephone interview. "I plan to discuss practical ways used in early Christianity to begin that process."

The Gnostic Church is "predicated on the idea that each of us contains a spark of the divine," Bishop Langley said, adding that people are blinded to this inner divine presence by confusion, fear, ignorance, misconceptions and egos… (Online source)
See also:
THE STEALTH OFFENSIVE OF NEO-LIBERALISM INTO EVANGELICALISM
MEET MENTORS AND METHODOLOGY OF BRIAN MCLAREN
TONY JONES, THE EMERGING CHURCH AND PROGRESSIVE CHRISTIANITY
DOUG PAGITT AND ARROGANCE OF LIBERAL/PROGRESSIVE CHRISTIANS
THE EMERGING CHURCH AND PROGRESSIVE CHRISTIAN THEOLOGY AFTER GOOGLE
EMERGING CHURCH AND PROGRESSIVE CHRISTIAN THEOLOGY
WHO IS RESPONSIBLE FOR UNLEASHING THE EMERGING CHURCH VIRUS EMBED CODE?