By Ken Silva pastor-teacher on Feb 26, 2010 in AM Missives, Current Issues, Features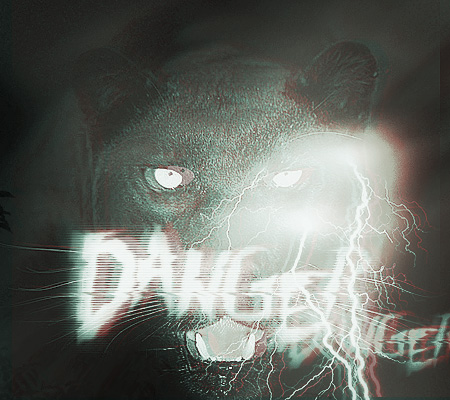 Apprising Ministries has been laboring to alert you in posts like  Brian McLaren Invites You On His Quest To Destroy Christianity and The Emerging Church And Progressive Christian Theology After Google that now Progressive Christianity aka liberal theology is going to be showing up more and more openly around the circles of the sinfully ecumenical Emerging Church aka Emergent Church—which morphed into Emergence Christianity (EC).
However, we also need to note that it's actually a reimagined (post) form of it i.e. Liberalism 2.0 that shows up particularly in the mystic myths of  the Emergent trinity of Emerging Church guru Brian McLaren, heretical EC pastor Doug Pagitt, and his equally heretical "theologian in residence" Tony Jones. Sadly, because of increasing revisionist history indoctrinating so many for years now, coupled with ignorance of church history and growing biblical illiteracy, mainstream evangelicalism is far more liberal in its theology than you may even realize.
For these reasons the visible church now finds itself having to confront new forms of liberalism such as the neo-liberal reinterpreted postmodern progressive Christian theology mentioned above. However, we're also seeing another type of liberalism within the Seeker Driven semi-pelagianism of Purpose Driven Pope Rick Warren as well. So with this in mind, let me first point out that although I wouldn't necessarily be in agreement with everything 9 Marks of Mark Dever teaches, and/or endorses, we are both coming from a place of being fundamentalist theologically.
But this is not to be confused with being "fundamentalist" per se; that noted, I say when a respected middle-of-the-road (using this in a positive sense here) mainstream evangelical ministry does an entire eJournal warning about liberalism within evangelicalism it would be wise for you to pay close attention. In this regard I would recommend making the time to check out the January/February 2010 eJournal from 9 Marks, which observes "some striking similarities between the ecumenical movement of the 20th century and evangelicalism today."
Actually the title of this particular article is adapted from Phil Johnson's contribution to the aforementioned 9 Marks eJournal—The Neo-Liberal Stealth Offensive. Phil Johnson begins his dead-on-target piece:
The gospel's most dangerous earthly adversaries are not raving atheists who stand outside the door shouting threats and insults. They are church leaders who cultivate a gentle, friendly, pious demeanor but hack away at the foundations of faith under the guise of keeping in step with a changing world.

No Christian should imagine that heresy is always conspicuous or that every purveyor of theological mischief will lay out his agenda in plain and honest terms. The enemy prefers to sow tares secretly, for obvious reasons. Thus Scripture expressly warns us to be on guard against false teachers who creep into the church unnoticed (Jude 4), wolves who sneak into the flock wearing sheep's clothing (Matt 7:15), and servants of Satan who disguise themselves as angels of light (2 Cor. 11:13-15).

Theological liberalism is particularly dependent on the stealth offensive… (Online source)
Liberalism does quietly slither in, often entering hidden inside of a current fad e.g. Contemplative Spirituality/Mysticism (CSM), which is but a repackaged apostate Roman Catholic mysticism; and that's why, in this case, there's a very real reason we're noticing "some striking similarities between the ecumenical movement of the 20th century and evangelicalism today." I suggest you go back and do some homework concerning what happened to the now near dead mainline denominations in the late 60's and early 70's and how it was that they succumbed to a sinful ecumenicism.
If you do you'll see that when they embraced this spurious CSM, which is a repudiation of the proper Christian spirituality of Sola Scriptura, they opened themselves to the very same seducing spirits currently crippling the presentation of the Gospel within mainstream evangelicalism right now. 9 Marks' Jonathan Leeman defines the liberalism we're talking about in his Editor's Note:
In general, the danger of liberalism, which we define broadly as gospel-denial within the church, occurs when we allow the world's demands to ring a little too loudly in our ears. It occurs when we let the world dictate the terms of our beliefs or practices.

Or when we let the world determine, "These things are good and worthy, not those things," or, "This is the salvation we are looking for." As soon as we let the world influence the terms of the church's life and mission, we have let another authority enter the house and tie up the king of the church, Christ. (Online source)
And Michael Lawrence, associate pastor at Capitol Hill Baptist Church in Washington, DC reminds us that "there's more than one way to become a liberal." Lawrence is absolutely right in How to Become a Liberal Without Attending Harvard Divinity School when he says:
to the extent that we have made the estimation of man the measure of our ministry, to the extent that we have allowed the sheep to determine the shape of our preaching or our own pride to set the boundaries of our labor, we have become liberals…

Other pastors, having started as evangelicals, become liberal. It's not that they begin to deny the Formula of Chalcedon or the Nicene Creed. It's not that they reject the bodily resurrection of Christ or the virgin birth. It's simply that, over the course of their ministry, sound doctrine increasingly takes a back seat to effective practice and the demands of a growing budget. Hard truths are replaced by happy thoughts, tips for a successful life, and programs designed to attract crowds whose content is devoted to making those crowds feel loved and accepted.

A lot of these pastors are evangelists at heart. They want to reach people with the good news of the gospel. Yet in their relentless search for a better method of communication, they don't always notice that they've trimmed the message in order to better communicate to the people.

Some of these comments apply to those pastors, but they're not really who I have in mind either. The pastors I want to talk to are pastors like me. I don't mean to be a liberal like my undergraduate friend. And I'm not a rock star evangelist who's built a mega-church by walking the fine edge between relevance and faithfulness, always in danger of falling off that edge into a soft liberalism that loves Jesus, but mainly for what he can do for me, rather than for who he is… (Online source)
You can download the whole 9 Marks January/February 2010 eJournal PDF right here.
See also:
MEET MENTORS AND METHODOLOGY OF BRIAN MCLAREN
TONY JONES, THE EMERGING CHURCH AND PROGRESSIVE CHRISTIANITY
DOUG PAGITT AND ARROGANCE OF LIBERAL/PROGRESSIVE CHRISTIANS
THE EMERGING CHURCH AND PROGRESSIVE CHRISTIAN THEOLOGY AFTER GOOGLE
EMERGING CHURCH AND PROGRESSIVE CHRISTIAN THEOLOGY
WHO IS RESPONSIBLE FOR UNLEASHING THE EMERGING CHURCH VIRUS EMBED CODE?