By Ken Silva pastor-teacher on Feb 26, 2010 in AM Missives, Current Issues, Features, Rick Warren, Southern Baptist Convention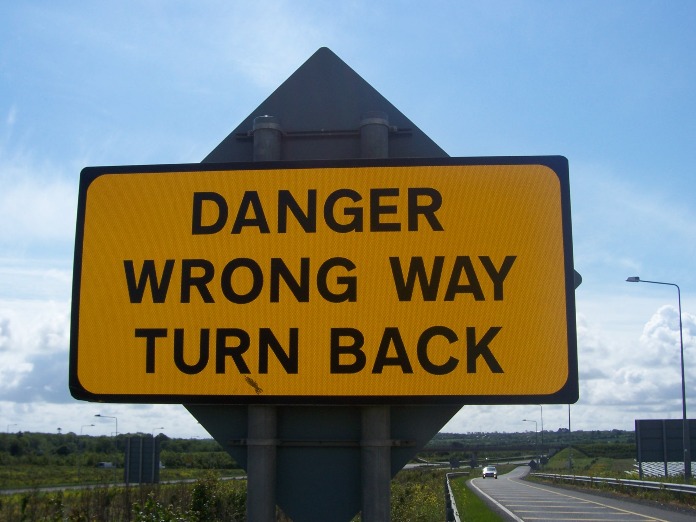 The below segment from the Fighting for the Faith (FftF) program of Christian apologist Chris Rosebrough, airing weekdays at 6PM EST on Pirate Christian Radio, is related to the Apprising Ministries post Purpose Driven/Seeker Driven Popes Of The Carolinas Have Spoken, where I pointed out Perry Noble and Steven Furtick, the logical next generation off-spring of Leadership Network's propped-up Purpose Driven Pope Rick Warren, are now claiming to be receiving infallible visions from God regarding the methods and direction they are taking their churches.
It's also related to The Druckerites Must Issue a Safety Recall For Their "Emerging Church" Product Line over at Rosebrough's Extreme Theology where he explains:
Rick Warren, Bob Buford and Bill Hybels are the Druckerite "trinity". All three of these men were personally mentored by the late business guru Peter Drucker and these three men more than any others are responsible for innovating the church by purposely changing congregations from a pastoral leadership model to a CEO / Innovative Change Agent leadership model.

All of these innovations were strategically crafted under the careful eye of Peter Drucker. And all of these innovations were incubated, introduced and injected into the church through the coordinated efforts of Drucker's disciples through their different but intimately connected organizations; Leadership Network, the Purpose Driven Network and the Willow Creek Association. (Online source)
Also in The Stealth Offensive Of Neo-Liberalism Into Evangelicalism I pointed you to the January/February 2010 eJournal from 9 Marks of Mark Dever that discusses new forms of liberalism which have been slithering into mainstream evangelicalism. Therein 9 Marks' Jonathan Leeman, while defining the liberalism we're talking about in his Editor's Note, virtually describes the Seeker Driven/Purpose Driven paradigm:
In general, the danger of liberalism, which we define broadly as gospel-denial within the church, occurs when we allow the world's demands to ring a little too loudly in our ears. It occurs when we let the world dictate the terms of our beliefs or practices.

Or when we let the world determine, "These things are good and worthy, not those things," or, "This is the salvation we are looking for." As soon as we let the world influence the terms of the church's life and mission, we have let another authority enter the house and tie up the king of the church, Christ. (Online source)
God's sovereignty and His sense of humor are indeed quite powerful as the following tweet yesterday by Rick Warren is actually strong confirmation of what you'll hear below in the FftF segment:
It drives Pharisees nuts to watch God keep blessing ministries they ridicule & despise.God's sovereignty is often humorous. (Online source)
In his excellent book Redefining Christianity: Understanding The Purpose Driven Movement pastor Bob DeWaay brings out:
Rick Warren wrote the forward to Dan Southerland's book entitled "Transitioning: Leading Your Church Through Change". The book is designed to show pastors how to transition their traditional church into a Purpose Driven one. Rick Warren sells the book on the Purpose Driven website.

Some of the chapter headings reveal how heavily it depends on the concept of vision: "Preparing for Vision; Defining Vision; Planting the Vision; Sharing the Vision; Implementing the Vision, etc". The future Purpose Driven Church is what the vision is all about. The vision includes the process of removing people who oppose becoming Purpose Driven. This book is very revealing.

Reading Southerland's book will help people whose churches have changed from gospel preaching and Bible teaching churches to seeker churches understand what happened to them. Southerland characterizes those who resist this transition as "leaders from hell" who are of the ilk of Sanballat who resisted Nehemiah on a mission from God (ie: to convert the church to being a Purpose Driven seeker church) and that all who resist are misguided, have evil motives, or are just unwilling to change because of their being caught in traditions. (52)
As you may know, it's one thing to read that Southerland believes he's received this direct revelation from God to turn biblical churches into Seeker Driven/Purpose Driven churches, but it's quite another to listen to Southerland et al tell you about themselves, which Rosebrough now gives you the opportunity to do. Rosebrough is right when he says:
These Druckerite, vision-casting, CEO-leader, so-called pastors—they're not—there's no such thing as valid criticism or a godly critic; and what does this come back to? Well, this comes back to what we've reviewed here at Fighting for the Faith, from the Church Transitions seminar—put on by Dan Southerland—who, by the way, was really kind of the official Purpose Driven church transition guy.

Their seminar was the thing that Saddleback would point to, as far as training pastors to basically change their church from being a place where God's sheep were being fed with God's Word, to basically entertaining goats.
Listen below as Rosebrough then goes on to thoroughly destroy biblically the central premise of the whole of the Seeker Driven/Purpose Driven movement in this segment of his FftF program.
See also:
SBC PROTESTANT PASTOR RICK WARREN DOUBLE-MINDED ON THE REFORMATION AND ROMAN CATHOLICISM
RADICAL APOSTATES, RICK WARREN AND PETER SCAZZERO
SOUTHERN BAPTIST PASTOR RICK WARREN AND SADDLEBACK CHURCH OPENLY RECOMMEND CONTEMPLATIVE SPIRITUALITY/MYSTICISM
RICK WARREN AND SADDLEBACK CHURCH: PRAYER IS NOT FOR THE NOVICE
SADDLEBACK CHURCH PASTORS USING ROB BELL TEACHINGS
DR. ROD ROSENBLADT CALLS RICK WARREN'S MAN-CENTERED THEOLOGY "ROMAN CATHOLIC"
RICHARD FOSTER FORMING PROTESTANT SOUTHERN BAPTIST CONVENTION SPIRITUALITY