By Ken Silva pastor-teacher on Aug 22, 2011 in AM Missives, Current Issues, Features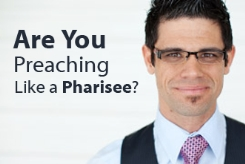 I've told you that because the summer slump has now brought funding to a critical low for this online apologetic and discernment work Apprising Ministries, I have nothing to lose by proclaiming to you plainly that the mainstream of the evangelical community is sinking into what seems to be a New Downgrade No-Controversy.
The man-centered mush passing for Christianity, which derived much from the Church Growth Movement, has finally brought the wrath of God upon itself and that's one reason why we've seen the rise of the Seeker Driven prophet-pastor typified e.g. Steven Furtick and his Elevation Church.
As I pointed out before, what happens is essentially the prophet-pastor/CEO suddenly receives an extra-biblical direct "revelation" allegedly from God, Who's said to have given said this man the personal "vision" for what God wants the prophet-pastor to bring about with his church.
Then in occultic fashion it's up to the prophet-pastor to "cast vision" before the church body where he tells them what they are going to do; which binds them to obey him and his personally selected staff/leadership, as they set about to try and accomplish God's and the prophet-pastor's vision.
Don't make the mistake of thinking the 31 year-old Furtick is going to go away any time soon; he's been blessed by PDL Pope Rick Warren [1], he just spoke at The Global Leadership Summit [2] for Bill Hybels, and "The Steven Furtick Show" Played At Harvest Bible Chapel Of James MacDonald a couple of weeks ago.
With this understood I point you now to a report by HeraldOnLine reporter Don Worthington Elevation coming to Rock Hill where he tells us the spiritual Furtick fungus is "expanding to Rock Hill." Worthington begins:
Frank Bealer did not grow up in a church family. He had attended maybe twice before friends asked him to a service when he was a junior in high school. The hook was football and food, Bealer said, but fellowship was thrown in.

"Some people cared about me, invested in a relationship," Bealer said. "One day I awoke and said, 'this is for me.' "I like to say I fell in love with Jesus. I grew into him over time."

Bealer, now 32, hopes to make similar relationships in Rock Hill as the new campus pastor for Elevation Church. (Online source)
That's precisely how the Seeker Driven/Purpose Driven CGM bait and switch works. Now I'm not judging Bealer's conversion per se; however, this is a good example of how man-centered pragmatism will bring people to so-called Christian functions. Sadly, it's also a recipe for creating stillborn Christians.
By this I mean people who claim to be Christians because they think they've "decided" to follow Jesus and so to be saved. The sad thing is, this SD/PD model of CSM deludes people into thinking they're in the faith, but they've never been regenerated. Community and developing relationships does not a Christian make.
Erin Benziger of Do Not Be Surprised… also alerted me there's "a second new Elevation campus 'launching' that same weekend" as well: 
As you can see, it's more of the Seeker Driven non-gospel of "the changed life." Worthington then goes on:
Elevation, one of the largest and fastest-growing churches in the Charlotte region, will open in Rock Hill on Sept. 11 at a yet-to-be determined site. Services are planned at 9:30 a.m. and 11:15 a.m.

The Rev. Steven Furtick leads the Sunday worship at Elevation. He preaches from one of four current locations. The other sites are linked into his message via big screens…

Numbers, Bealer said, are important to Elevation. The church's code says its "unapologetically" sets goals to reach many people and, "we are more concerned about the people we are trying to reach than the people we are trying to keep." (Online source)
In that last paragraph we hit the heart of the matter why men like Furtick and places like his Elevation Church should be avoided. The SD/PD model social gatherings put a lot of stock in growth numerically; but a Biblical church is concerned with spiritual growth of the believer through God's means of grace:
…having the appearance of godliness, but denying its power. Avoid such people.
(2 Timothy 3:5)
________________________________________________________________________________
End Notes:
Back to note 1 — I first showed you this in Rick Warren Brings Love On Record.
Back to note 2 — http://tiny.cc/48oxi, accessed 8/22/11.
See also:
STEVEN FURTICK AND JAMES MACDONALD