By Ken Silva pastor-teacher on Aug 23, 2011 in Current Issues, Features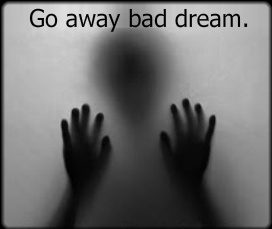 The man-centered mush passing for Christianity derived from the Church Growth Movement vomited out of Fuller Theological Seminary circa late 60′s has finally brought the wrath of God upon itself.
It just so happens to be my opinion that FTS has arguably done more to infect the visible church through this skubalon than any other evangelical institution.
Apprising Ministries will go right on alerting those who have ears to hear that spiritual darkness will only spread and 1 Peter 4:17 judgments sent by Jesus will continue to rain upon the visible Christian church, which I pointed out e.g. in Jacksonville Berean Baptist "Peeping Pastor" Secretly Videotaped Girls Changing.
Sadly, stories like peeping pastor, Florida Megachurch Prosperity Pastor Zachery Tims Found Dead, and The Pastor And The Honey-Soaked Naked Girls really aren't new. However, things like this will be revealed by the Lord with increasing rapidity; and they will keep increasing.
Now Alex Tomlin of KRQE News 13 reports of yet another sordid situation in her piece Cops: NM man wanted sex with teen. It allegedly involves a member of Devotion in Motion aka DIM of Covenant United Methodist Church of Albuquerque, New Mexico.
Tomlin tells us:
The man thought he was chatting with a teenage a boy. He was actually talking to a cop.

Even though he admitted to trying to hook up with the 15 year old boy for sex, he's still a free man.

Police have everything they need, sexual text messages and emails, and even a confession. But, Matthew Martinez isn't behind bars, he's at home. (Online source)
She also informs us that undercover "detectives claim Martinez" solicited sex "from what he thought was a 15 year old boy." Tomlin lets us know that:
Over the next week he sent emails and text messages to the boy, sexual messages.
(Online source)
In the video report below Tomlin also reveals that Martinez "bragged about" being in DIM; and it turns out that Covenant United Methodist Church is "right across the street from La Cueva High School."
Tomlin reports that:
Late last week APD detectives pulled Martinez in and confronted him, and say he confessed.

"He did give up his computer and his cell phone," said Sgt. Trish Hoffman with APD. But after confessing, he was allowed to leave. (Online source)
According to Sgt. Hoffman "they will be going to the Grand Jury" with this case and she says that in the meantime they'll be "finishing their investigation," after which, "it'll be up to the D.A.'s office."
Brace yourselves; these stories are but the tip of an ugly iceberg of filth, which is now surfacing…
See also:
TONY JONES ARGUES FOR OPEN MARRIAGE AND POLYAMORY
DOUG PAGITT AND HIS SOLOMON'S PORCH AFFIRM HOMOSEXUAL SIN