By Ken Silva pastor-teacher on Aug 20, 2011 in AM Missives, Current Issues, Features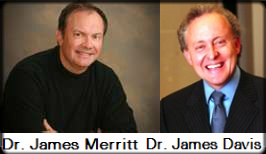 Having had the summer slump bring funding to a critical low, online apologetic and discernment work Apprising Ministries has nothing to lose to tell you plainly the mainstream of the evangelical community is sinking into a New Downgrade No-Controversy.
You'd best come to grips with the reality that Word Faith Heretics Like Creflo Dollar Draw Nearer To Evangelical Acceptance.
This becomes painfully obvious as up-and-coming Seeker Driven/Purpose Driven prophet-pastor Steven Furtick, a Jentezen Franklin wannabe, actually Calls Joel Osteen A Great Man Of God. There are indeed Dark Days Ahead for spineless evanjellyfish and God's actual people to walk through with Jesus as He sends His judgements upon the visible Christian church (cf. 1 Peter 4:17).
In Leonard Sweet Set For Adrian Rogers Preaching Symposium I gave yet another example of doctrinal lines blurring. I gave you the background concerning the North American Conference on Biblical Preaching and their Adrian Rogers Preaching Symposium coming up this September 7-9.
This time I'll introduce you once again to its co-hosts Dr. James Merritt, president of the Southern Baptist Convention from 2000-2002, and Dr. James Davis, AoG background. About Dr. Merritt we find that:
Concerning Dr. Davis we're told:
Admirable goal; but judging from pictures on its website, there's a lot of compromising going on to try and accomplish it. For example take the below:
I filled you in on the non-gospel preached by United Methodist Church minister Leonard Sweet, a leading theologian who helped shape the Emerging Church, in the aforementioned Leonard Sweet Set For Adrian Rogers Preaching Symposium. "Bishop" Kenneth Ulmer is:
the Senior Pastor-Teacher of Faithful Central Bible Church in Inglewood, California…[and] the Presiding Bishop over the Macedonia International Bible Fellowship,… (Online source)
Ulmer is also a well known figure in the heretical Word Faith (WF) movement; unfortunately the video and audio is out of sync, but you'll still hear Ulmer with classic WF fare including supposedly receiving direct revelation from God and claiming to speak things into existence:
Milmon F. Harrison, "a former Word of Faith adherent" and author of Righteous Riches: The Word of Faith Movement in Contemporary African American Religion, is right when he points that:
Today's Faith Message is a synthesis of more than one belief system: one strand comes from contemporary evangelicalism's emphasis on the "born again" experience and on the inerrancy and absolute authority of the Bible in all matters; another part draws on the beliefs and practices of the charismatic movement's free operation of the gifts of the Spirit, based on the biblical account of the day of Pentecost in the book of Acts.

However, it is its New Thought strand that promises believers prosperity and other earthly rewards if they will learn to apply certain principles in order to "real-ize" God in everyday life and situations… (Online source)
Harrison also brings out that Kenneth Ulmer and Oneness Pentecostal heretic T.D. Jakes are two of the WF movement's most influential voices for the African American community:
The cover of the September/October 2000 issue of Gospel Today magazine carries the headline "Redefining Kingdom Business: Leading Ministries Shaking up the Economy" and photos of two well-known African American ministers, both with very large congregations and, seemingly, an even broader range of business pursuits as heads of their respective ministries.

These two men, Bishop T D. Jakes and Pastor Kenneth Ulmer, [and] are held up as examples… (Online source)
Some example; following we have T.D. Jakes telling us that Jesus is his product:
Against this backdrop let me also remind you that Word Faith Heretic Cindy Trimm Received An Award From Billy Graham Evangelistic Association, so the spiritual foolishness you see below from Trimm slithers even closer to the mainstream:
Now let me introduce you to one of the other Presenters we'll find at the upcoming Adrian Rogers Preaching Symposium. This following is found right on the web site promoting this event; we have Dr. Philip Davis:
You'll note that Davis, in violation of God's Word, has his wife as pastrix in the Nations Ford Community Church he's to shepherd. Then, according to his bio at Black Christian News we find out that we have in Philip Davis another of these quasi-Word Faith prosperity preacher "bishops." [1]
At his Twitter account Dr. Davis bills himself as:
Following the link above to his "The You In You" we find it's devoted to:
Sounds a lot like "discover the champion in you" from Joel Osteen or the self-empowerment human potential shtick of T.D. Jakes. Is this what Christian leaders do? Do we need a crucified and risen Savior to discover some "greatness" that's supposedly within us?
No, the truth is we are corrupt, degenerate, and sinful; and in our pride we think there's worthiness in us. But God lovingly tells us the truth through His inspired Apostle Paul — For I know that nothing good dwells in me, that is, in my flesh (Romans 7:18). Greatness; not so much.
And Jesus explained:
"What comes out of a person is what defiles him. For from within, out of the heart of man, come evil thoughts, sexual immorality, theft, murder, adultery, coveting, wickedness, deceit, sensuality, envy, slander, pride, foolishness. All these evil things come from within, and they defile a person." (Mark 7:20-23)
You may know that Adrian Rogers was with the Southern Baptist Convention; and actually, Philip Davis himself is certainly no stranger to the SBC. First of all, we're told he "gave oversight to the largest Protestant denomination (SBC) in America's Church Planting Emphasis." [2]
The question is: What kind of oversight? The kind of quasi-dominionism we see in this video for Occupy Our Destiny? We note that the back cover of his book The Vision Casting Congregation informs us Davis was even a member of the SBC's North American Mission Board.
It also tells us the book's about:

There we see a good description of an occult practice called "casting vision," which has slithered into the visible Christian community. As I said elsewhere, essentially the prophet-pastor/CEO receives an extra-biblical "revelation" allegedly from God.
It's then claimed that He has given this man his personal "vision" for what God wants his church to accomplish. Prophet-pastor then "casts the vision" before said church, which binds them to obey him and his personally chosen staff/leadership.
Then they set about to accomplish "God's" and the prophet-pastor's vision; in this case the prophet-pastor was "visionary leader" Philip Davis, "a self-described man of high expectations" who "felt compelled to pursue a God-given vision for a church."
A receipe for spiritual abuse. In closing this, for now, following you'll see Davis preaching typical WF prosperity skubalon in a law-filled message of pietism where he tries to teach his church how to develop the ability to do miracles, signs, and wonders:
________________________________________________________________________________
End Notes:
Back to note 1 — http://tiny.cc/uhmgq, accessed 8/20/11.
Back to note 2 — http://www.theyouinyou.com/id1.html, accessed 8/20/11.
See also:
LEONARD SWEET SET FOR ADRIAN ROGERS PREACHING SYMPOSIUM
RICK WARREN, CINDY TRIMM, PAULA WHITE & THE LAW OF ATTRACTION