By Ken Silva pastor-teacher on Aug 11, 2010 in AM Missives, Contemplative Spirituality/Mysticism, Current Issues, Emergence Christianity, Emergent Church, Features, Spiritual Formation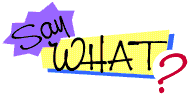 Now the Spirit expressly says that in later times some will depart from the faith by devoting themselves to deceitful spirits and teachings of demons. (1 Timothy 4:1)
Demons Do Have Doctrines and One Of Them Is So-Called Great "Human Potential"
As an example of what I mean in the title of this semi-reductio Apprising Ministries piece, here's Purpose Driven/Seeker Driven pastor Steven Furtick, disciple of Perry Noble and one of the Popes of the Carolinas. In Changing the world is hard work Furtick muses:
We're all learning how to do this thing together, and God knows we all need grace. But we're not going to lower standards and accept excuses. We're going to confront mediocrity and abolish it. We have a high and holy calling, and we are expected to live a life worthy of that calling… When you make a choice, you change the future. (Online source)
Well, actually the last sentence is a tweet from New Spirituality guru Deepak Chopra:
Now here's Word Faith preacher Joel Osteen from his book Your Best Life Now:
See your dreams coming to pass. You must conceive it and believe it is possible if you ever hope to experience it… To experience this immeasurable favor, you must rid yourself of that small-minded thinking and start expecting God's blessings, start anticipating promotion and supernatural increase. You must conceive it in your heart and mind before you can receive it…. No matter what seems to be going on around you, in your heart you'll know that you can do anything. (Online source)
Well, once again that last sentence is a tweet from Deepak Chopra, a guru long associated with the spurious spirituality of the new age of an expected Global religion:
I'm just sayin'…when the fallacious philosophies of pagan Eastern religions are also coming out of the mouths of men considered to be evangelical Christians there is certainly reason for concern. You think I overstate this; then you'd better re-think…real hard. I'll warn you again; you'd best be aware of the new "big tent" version of Progressive Christianity [read: universalism] still being cobbled together by the likes of uber-liberal Harvey Cox along with his friend panentheist progressive/liberal theologian Dr. Philip Clayton, himself friends with Emerging Church guru Brian McLaren.
We know from Scripture that the enemy controling the deceitful spirits, using such as these, is already driving them all toward a Global religion anyway; and because of this, we will be seeing them cross pollinating more and more. You know, like I just showed you above. I think that the wise person will closely consider the following names below, which appear on the back cover, all endorsing the latest book by liberal/progressive theologian Harvey Cox The Future of Faith. 
Note that you have a progressive/liberal Roman Catholic, the president of an obstensibly *cough* evangelical seminary, then three so-called Red Letter Christians—each of whom also adhere to the same new progressive Christian theology I mentioned above—and which guru McLaren began laying out in his latest book. Lastly you'll again see Deepak Chopra, a pantheist pagan New Age mystic; and what do you know, they're all enamored with this supposed "resurrection of a new global Christianity."
And what do you suppose that they all have in common; I'll tell you,  the personal practice of transcendental meditation in an altered state of consciousness. This pagan practice, which in a slightly sanitized version lightly sprayed with Christian terminology, is known to Christians who are lacking in discernment as Contemplative/Centering Prayer. You'd do well to prepare for some very rough spiritual waters, which unfortunately, lie dead ahead:
Harvey Cox is the most important liberal theologian of the last half century because he could see around corners…. The Future of Faith is, quite simply, a beautiful book and a Cox classic.
—E. J. Dionne Jr., author of Souled Out
 
The Future of Faith is insightful, provocative, and inspiring—I found myself uttering a hearty evangelical 'Amen' at many points!
—Richard Mouw, president of Fuller Theological Seminary and author of Calvinism in the Las Vegas Airport
This important book has not only helped me understand the past, present, future of this amazing phenomenon called Christianity . . . it has also motivated me to keep working to help make actual the possible future Cox envisions.
—Brian McLaren, author of A New Kind of Christian

The Future of Faith is a tour de force. As passionate and challenging as his classic, The Secular City, Cox's new book invites the faithful, the skeptical, and the fearful intp a spirit-filled version of Christianity that can renew a hurting world.
—Diana Butler Bass, author of A People's History of Christianity

Cox brings the eye of an historian and the heart of a theologian to explain where we've come from and where we're going. The Future of Faith is an essential guide to that future.
—Jim Wallis, president of Sojourners and author of The Great Awakening

Harvey Cox has been a voice of both reason and faith in our cynical times. Now, he offers a fresh vision for the resurrection of a new global Christianity that will restore our faith both in ourselves and in the divine.
—Deepak Chopra, author of Jesus: A Story of Enlightenment
Just so you'll now have all of this in its proper perspective, when a pantheist proponent of New Spirituality aka New Age like Deepak Chopra can sign on to your "big tent" supposed "resurrection of a new global Christianity," then it's safe to say that you've officially departed from anything even remotely resembling the historic, orthodox, Christian faith.
See also:
STEVEN FURTICK CALLS JOEL OSTEEN GREAT MAN OF GOD 
TRANSFORMING CHRISTIANITY THROUGH EASTERN-STYLE MEDITATION
USING CONTEMPLATIVE/CENTERING PRAYER AS "CHRISTIAN" MEDITATION
RICHARD ROHR AND THE EMERGING CHURCH AS THE THIRD WAY
ACTS 29 NETWORK AND REFORMED COUNTER REFORMATION SPIRITUALITY? 
CONTEMPLATIVE SPIRITUALITY/MYSTICISM AS METHODOLOGY FOR SPIRITUAL FORMATION