By Ken Silva pastor-teacher on Aug 11, 2010 in AM Missives, Current Issues, Features, Rick Warren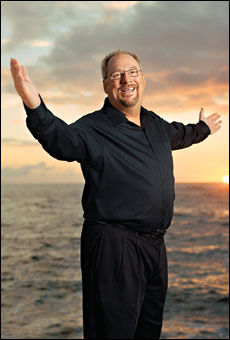 The online apologetics and discernment work Apprising Ministries has been among those who've been reporting on an ill-advised decision by Dr. John Piper to bring Purpose Driven Pope Rick Warren into the Desiring God Conference 2010 as the keynote speaker.
Unfortunately, it got even worse when Dr. Piper defended his decision; and so, Warrengate is still slowly simmering: 
At root I think [Rick Warren] is theological and doctrinal and sound. 
(as cited Online source) 
I wonder if Dr. Piper thinks the latest tweet by Rick Warren, which would include Dr. Piper's own, is "theological and doctrinal and sound." Since when are churches in competition: 
See also: 
IS THIS DOCTRINAL AND SOUND DR. JOHN PIPER? 
RICK WARREN AND ROMAN CATHOLICS 
RICK WARREN DECEPTION ALREADY INVADING REFORMED CAMP  
SADDLEBACK CHURCH, RICK WARREN, AND SPIRITUAL DISCIPLINES 
DR. MICHAEL HORTON ON THE CHAMELEON-LIKE RICK WARREN 
THE INADEQUATE GOSPEL OF RICK WARREN