By Ken Silva pastor-teacher on Jan 27, 2011 in Current Issues, Rick Warren, Southern Baptist Convention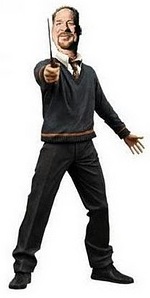 It's simply an indisputable fact that, even now, a part of its spiritually lurid legacy of the upgraded sinfully ecumenical Emerging Church aka Emergent Church is its fueling the current fad of Protestant evangelicals practicing corrupt Contemplative Spirituality/Mysticism (CSM) ala Living Spiritual Teacher and Quaker mystic Richard Foster—and his spiritual twin Dallas Willard.
So a large part of the online apologetics and discernment work being done here at Apprising Ministries has been covering the EC as it's grown into a full blown neo-liberal cult—an Emerging Church 2.0—now pushing its new form of postmodern Progressive Christianity as "big tent" Emergence Christianity.
That's why I've so often mentioned before that this spurious CSM—a rebirth of Roman Catholic Counter Reformation spirituality—under the quise of Spiritual Formation along with it's main vehicle of Contemplative/Centering Prayer (CCP)—meditation in an altered state of consciousness—was a core doctrine from the evil inception of the Emerging Church.
You may also recall, from articles like Southern Baptist Soul Shaping Return To Religious Bondage and Saddleback Church, Rick Warren, And Spiritual Disciplines, that for quite some time now Apprising Ministries has been covering the influx of this Contemplative Spirituality/Mysticism into the Southern Baptist Convention—allegedly the largest Protestant denomination in the United States.
Now you have the proper context to understand why Purpose Driven Pope Rick Warren can be involved with the men he's working with in his so-called Daniel Plan and virtually no one seems very concerned. Satan's EC has been very successful in causing the younger sectors of evangelicalism to question virtually everything and opening them up for postmodern liberalism.
I'm glad that the Lord has raised up some women to cover this particular issue; there's columnist Marsha West who said at AM's sister site Christian Research Network in Rick Warren introduces "The Devil Plan":
Pastor Rick Warren continues to work at "fulfilling people's needs." His latest endeavor is "The Daniel Plan," a 52-week health and fitness program. Pastor Rick has decided it's high time to lose 90 pounds. But there's more to his health plan than meets the eye.

"The church says all of its more than 5,000 small groups will go through "The Daniel Plan," which is part of Saddleback's "Decade of Destiny," a 10-year plan launching this month "to help individuals succeed and be who God designed them to be in every aspect in life."" (Online source)

On January 15, over 6,000 people flocked to Saddleback's main campus while thousands more watched online at the other Saddleback campuses.

It would appear that Pastor Warren has good intentions and that he genuinely wants his congregants to be the picture of health. He says that Christians should honor God with our bodies and he draws from Scripture to prove his point, 1 Cor. 6:19 and Rom. 12:1, for example. Who can possibly dispute that Warren's plan to get the sheep shipshape is anything but admirable? (Online source)
AM also carried Personal Report On Saddleback Church Health & Fitness Seminar where Jennifer Pekich of Ponderings From Patmos: Biblical Truth For Modern Day Exiles offered her eyewitness testimony concerning what's been going on, and then today Ingrid Schlueter tells us in A Look at Rick Warren's New Age Health Plan:
While Rick Warren is busily rolling out his "Daniel Plan" weight loss campaign to restore evangelicals to health and vitality, Zondervan has announced the re-release in "enhanced" eBook form of the Purpose Driven Life. Thursday's Crosstalk will feature Jennifer Pekich who was there at Saddleback for the grand kick-off of the Daniel Plan, and she will be reporting on what Rick Warren, Dr. Oz, (a daily practitioner of Transcendental Meditation) Dr. Amen and other assorted New Agers have for evangelicalism this time. Listen live at 2pm Central or to the archived show later here at the website. (Online source)
See also:
ECUMENICAL APOLOGETICS WEEKEND OF RICK WARREN
RICK WARREN AND ROMAN CATHOLICS:
RICK WARREN TWEETS JOYCE MEYER
RICK WARREN, DR. DESTINY LAVERNE ADAMS, AND "APOSTLE" CHUCK PIERCE
RICK WARREN, DR. DESTINY, AND DR. CINDY TRIMM
RICK WARREN PRESENTS US OUR DESTINY DOCTOR