By Ken Silva pastor-teacher on Jan 2, 2011 in AM Missives, Current Issues, Features, Rick Warren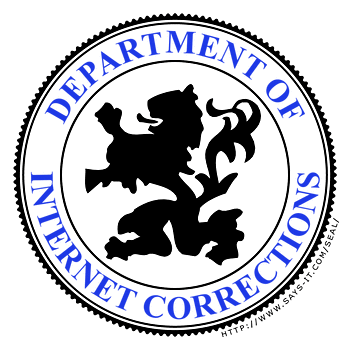 Here at the online apologetics and discernment Apprising Ministries, I've been following the aftermath of the dubious decision made by Dr. John Piper to have Purpose Driven Pope Rick Warren as the keynote speaker at the recently concluded DG 2010 conference Think: The Life of the Mind & the Love of God.
Being a Southern Baptist (for now) pastor, as well as a former Roman Catholic and one of the leading critics of arguably the most visible pastor in the largely pretending to be Protestant Southern Baptist Convention, I've shown you many curious associations made by Warren e.g. in Rick Warren, Cindy Trimm, Paula White & The Law Of Attraction, Rick Warren, LaVerne Adams, And Chuck Pierce's Global Spheres, and Rick Warren And Purpose Driven Roman Catholics.
Ah, but the PDL pope is the equivilent of a spiritual "Teflon Don," so apparently he's above scrutiny; well, consider the following from Christian apologist Ingrid Schlueter at the Crosstalk Blog in her post A Roman Catholic Convert Spoke WHERE:
Please read the following words carefully. Afterwards, guess where the author spoke?

Now I see that God prefers to work through intermediaries–Mary and the saints . . . He wants us to pray through Mary and not only directly. (p. 154)

[Mary] may bring the churches together again and heal the tears in her Son's visible body on earth, she, the very one who seems to divide Catholics from Protestants. The most distinctive Catholic doctrines, especially those concerning the Eucharist and Mary, may prove to be the most unifying and attracting ones. (p. 158)

Consecrate your life to the Immaculate Heart of Mary. She is the one who will win this war. She is the one (as the Bible says) who triumphs over Satan. (p. 169 – parenthesis in original)

~ Ecumenical Jihad

The author of these words spoke at:

A.) World Youth Day for the Roman Catholic Church

B.) Swimming the Tiber: A conference for Catholic converts sponsored by EWTN

C.) Evangelical Rick Warren's Christian Apologetics Conference at Saddleback

The answer is C. (Online source, bold hers)
Schlueter is referring to the Annual Apologetics Weekend: Who Is Jesus? conference (see video below) at Saddleback Church, which is the highly influential SBC church where Rick Warren is pastor:
Really; "five of the world's leading authorities" concerning the life of our Creator? *cough* Well, for now let's leave aside Scot McKnight, a theologian well respected within the sinfully ecumenical neo-liberal cult of the Emergent Church aka the Emerging Church, whom Mark Dever says in the 2006 Christianity Today's article Nothing But the Blood "finally rejects"[1] Christ's vicarious aubstitionary penal atonement by saying that the God-breathed words of  Mark 10:45 were probably just "Mark's theologizing.[2] We also, for this piece anyway, ignore the wishy-washy contemplative Philip Yancey and his (at best) Philip Yancey And A Non-Stance On Homosexuality.
Since Rick Warren is on record as having defiantly declared, "I see absolutely zero reason in separating my fellowship from anybody"[3] I'm going to draw your attention to Peter Kreeft, who is "is a convert to the Catholic Church from reformed Protestantism."[4] In the real Christian world this means that Kreeft is an apostate; not that someone who has rejected the actual Gospel of God, i.e. salvation is by God's grace alone, through faith alone, in Christ's finished work on the Cross alone, for the false gospel of apostate Roman Catholicism would be of concern to the PDL pope Rick Warren. Seriously though, shouldn't we wonder why Warren seems so enamored with bringing evangelicals back to the Roman Catholic Church?
After all, I already shown you that, in direct opposition to anything remotely considered Protestant, renowned SBC pastor Rick Warren has stated before:
"I am talking about the fact that about a hundred years ago, Christianity split into two wings… The small group structure is the structure of renewal in every facet of Christianity — including Catholicism." (Online source, emphasis mine)
"Now I don't agree with everything in everybody's denomination, including my own. I don't agree with everything that Catholics do or Pentecostals do, but what binds us together is so much stronger than what divides us," he said. "I really do feel that these people are brothers and sisters in God's family. I am looking to build bridges with the Orthodox Church, looking to build bridges with the Catholic Church,…." (Online source, emphasis mine)
 "Most readers will be surprised to learn that the largest international network is…the Christian Church. The Church, in all its expressions—Catholic, Evangelical, Pentecostal, Protestant and many others—has 2.3 billion followers." (Online source, emphasis mine) 
O but I almost forgot; I'm simply an ODM, so I couldn't possibly be as enlightened as the evanjellyfish fools supporting such man-pleasing compromisers as Rick Warren. Yeah, guess it doesn't really matter what God's Word actually says concerning the purity of the Gospel considering today's Idol of Evangelicalism:
But some men came down from Judea and were teaching the brothers, "Unless you are circumcised according to the custom of Moses, you cannot be saved." And after Paul and Barnabas had no small dissension and debate with them, Paul and Barnabas and some of the others were appointed to go up to Jerusalem to the apostles and the elders about this question. (Acts 15:1-2)
Here's a news flash: Evangelicalism, right now, is as apostate as the Roman Catholic Church in Luther's day. Since my time looks to be up, then I will tell you plainly, sadly there seems to be no Luther now.
________________________________________________________________________________
Endnotes:
[1] http://www.christianitytoday.com/ct/2006/may/9.29.html?start=4, accessed 1/2/11.
[2] Ibid.
[3] http://tiny.cc/aazhx, accessed 1/2/11.
[4] http://tiny.cc/6ohcg, accessed 1/2/11.
See also:
RICK WARREN TWEETS JOYCE MEYER
RICK WARREN, DR. DESTINY LAVERNE ADAMS, AND "APOSTLE" CHUCK PIERCE
RICK WARREN, DR. DESTINY, AND DR. CINDY TRIMM
RICK WARREN PRESENTS US OUR DESTINY DOCTOR
CHRIS ROSEBROUGH, RICK WARREN, AND LAVERNE ADAMS