By Ken Silva pastor-teacher on Oct 11, 2010 in Current Issues, Features, Rick Warren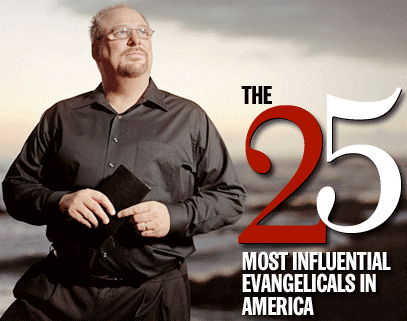 A brother offended is more unyielding than a strong city. (Proverbs 18:19)
 A Big Name In The Visible Church Doesn't Somehow Get A Pass From Their Sin
If you haven't seen my post Rick Warren Is Lying I'll give you a quick recap: The sad fact is Purpose Driven Pope Rick Warren of the highly influential Saddleback Church lied; and it would seem, he has chosen not to admit it.  
Apprising Ministries first showed you the below in Apprising Ministries, Rick Warren, & Twitter: 
The same alleged retweet is also repeated at Rick Warren's Facebook page as well:
Over the years I've found that tweets, videos, and posts, regarding Rick Warren have a nasty habit of suddenly diappearing when held up to scrutiny; so to his credit, I'll again tell you that he has at least left these online.
If you don't know, on Twitter "RT" is shorthand for "retweet"; as in, for whatever reason, you are reposting something someone else has said. But Rick Warren is lying; the tasteless tweet in question was not a retweet at all, as you will clearly see by the following:
The point being, Warren is attributing to someone else—which is a lie—his sophomoric attack upon Christian apologist Chris Rosebrough, host of the Fighting for the Faith on Pirate Christian Radio; and he also made the mistake of involving me, as well as my friend Ingrid Schlueter of the Crosstalk Blog. 
Then, as of this writing, Warren had the audacity to tweet the following an hour ago:
Really; we attacked you Rick? Everyone can see it was you who decided to attack Rosebrough, include Schlueter and myself, and then lie about it. I mean, yes, we do thank you for the free PR and the huge upsurge in traffic to our websites.
However, you still need to answer for your sin of lying. In fact, back on May 1 of 2007 at Pastors.com you may recall What Happens When a Staff Member Falls (letter mentioned in podcast) where "PASTOR RICK" tells he wants to help us "understand some of the behind-the-scenes procedures and strategies" at Saddleback.
America's pastor then informs us that he's going "to explain what happens when a staff member at Saddleback must be removed because of some sin." Then Rick Warren says:
Rick Warren, as a fellow pastor, I'm calling upon you to take the initiative and confess your sin; and since it "widely" affected others as public sin on the Internet, "regrettably [this] must be dealt with publicly as a warning to others." You were wrong to try and marginalize Rosebrough, Schlueter, and me with your childish tweet; and you are in sin by trying to attribute your attack upon Rosebrough's ministry to someone else.
It's also sad that Rick Warren later attempted to present himself honorable and eloquent by avoiding a "fight" that he himself has instigated; seemingly saying he'll have no further comment to "fools" on this unfortunate matter:
If, perchance, Rick Warren won't do the honorable thing by publicly confessing his sin and apologizing, then I'm calling upon the staff of Saddleback Church—unquestionably one of the most influential churches in our Southern Baptist Convention—to hold their pastor to "greater public accountability because of [his] visibility to those [he teaches]."
See also:
RICK WARREN AND DESTINY DOCTOR LAVERNE ADAMS
DECADE OF DESTINY WITH RICK WARREN
RICK WARREN WANTS US TO LEARN FROM HENRI NOUWEN
RICK WARREN AND PURPOSE DRIVEN ROMAN CATHOLICS
SADDLEBACK CHURCH, RICK WARREN, AND SPIRITUAL DISCIPLINES
REDEFINING THE CHURCH: THE CHURCH GROWTH MOVEMENT'S UNBIBLICAL DEFINITION OF THE CHURCH