By Ken Silva pastor-teacher on Jul 14, 2010 in Current Issues, Features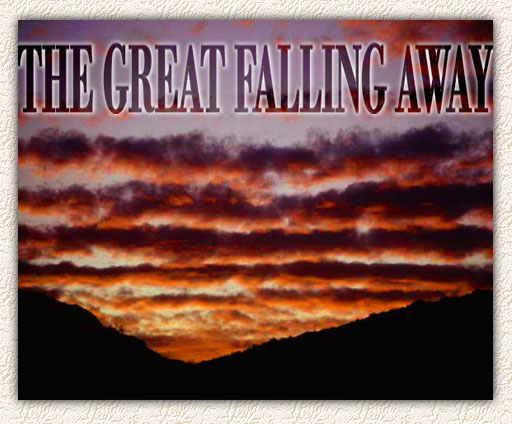 Apprising Ministries continues to document the falling away of the evangelical community and Willow Creek Community Church (WCCC), one of the original man-centered megachurches vomited forth from the Devil's Church Growth Movement, continues leading the charge into apostasy.
As you see below today WCCC is bringing in Emerging Church mystic Rob Bell, who's without a doubt the rock star pastor of the sinfully ecumenical Emergent Church:
"Turn the Other Cheek": Rob Bell to Speak at Willow Creek

WillowCreek Community Church welcomes Rob Bell, pastor of Mars Hill Bible Church (Grand Rapids, MI), as speaker for its July 14 South Barrington midweek service. In his message, Turn the Other Cheek, Bell offers a unique perspective on Matthew 5:38–42, a well-known portion of Jesus' famous Sermon on the Mount. (Online source)
Rob Bell is among those who believe that the mystics, in whatever religion mind you, are to be considered "the great enlightened ones"; after-all, Bell's long been a disciple of apostate (at best) Roman Catholic mystic Richard Rohr.
You need to understand what's going on here; we're witnessing a new form of Gnosticism where the truly "initiated" and "enlightened" ones are those superior Christians who practice a form of meditation in an altered state of consciousness known as Contemplative/Centering Prayer.
As you can also see below, a couple of days after bringing in Bell WCCC will open its pulpit to another rebel against the final authority of God's Word, pastrix Alise Barrymore, "Senior Pastor" of something called The Emmaus Community:

I previously pointed out in Thoughts On Women Pastors the absolute Truth is that no amount of textual gymnastics and humanistic compromise will ever actually change the fact that women cannot possibly be ordained to the office of pastor-teacher without violating God's Word.
And we will do well think about what happened when Adam and Eve tried ignoring what God had instructed them in the Garden of Eden? It lead to the LORD God Almighty expelling them from it, and their foolish decision would then plunge the entire race of mankind irreversibly (on our own power) into sin.
See also:
THROUGH ROB BELL "THE GREAT ENLIGHTENED ONES" TELL US MAN HAS DIVINE GREATNESS
ROB BELL IS DEFINITELY NOT LIKE JESUS
ROB BELL, CHRISTIANITY TODAY, TWITTER, AND THE GOSPEL?!
ROB BELL IN A NUTSHELL: THE BIBLE
RANK HERESY BEING PREACHED AT MHBC OF ROB BELL