By Ken Silva pastor-teacher on Apr 6, 2009 in AM Missives, Contemplative Spirituality/Mysticism, Current Issues, Emergence Christianity, Features, Rob Bell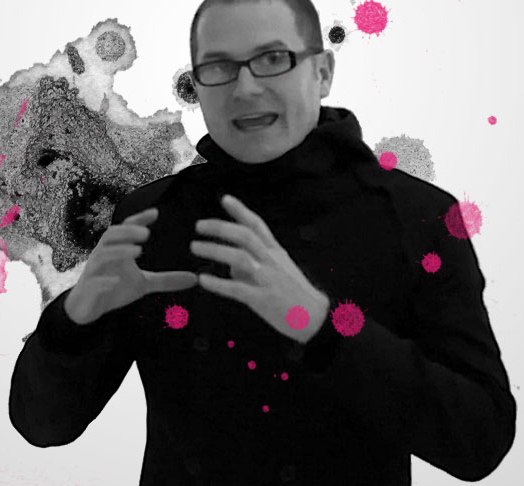 For the time is coming when people will not endure sound teaching, but having itching ears they will accumulate for themselves teachers to suit their own passions, and will turn away from listening to the truth and wander off into myths. (2 Timothy 4:3-4, ESV)
Has Evangelicalism Embraced A Gnostic Position On The Nature Of Unregenerate Man?
Charles Honey of The Grand Rapids Press has done a new puff piece for the upcoming tour of Rob Bell, the Elvis of Emergence Christianity, called Rev. Rob Bell of Mars Hill Bible Church in Grandville tours to support new book 'Drop Like Stars,' on suffering, creativity.
Within Honey quotes Bell as saying, "Maybe, sometimes, it takes suffering to get the other stuff out of the way, so you can get at the greatness that's inside you," which is in direct contradiction to Jesus on the nature of man:
"For from within, out of men's hearts, come evil thoughts, sexual immorality, theft, murder, adultery, greed, malice, deceit, lewdness, envy, slander, arrogance and folly. All these evils come from inside."  (Mark 7:21-23).
Those who are regular readers of Apprising Ministries will know that this alleged "greatness" within man is a very common theme of the delusion people eventually receive through prolonged practice of meditation in altered states of consciousness i.e. transcendental meditation. Professing Christians who are involved in this Contemplative Spirituality/Mysticism (CSM), such as Rob Bell or Living Spiritual Teacher and Quaker mystic Richard Foster, will call this type of "wordless prayer" in "the silence" Contemplative/Centering Prayer (CCP). 
Since my ministry involves apologetics and Comparative Religion I've been studying the subject of meditation in various religions and traditions for a long, long time now. At its humanistic heart is the false belief that those who practice meditation will eventually progress into a higher level, or form, of consciousness, which is commonly referred to as "transformation" or "enlightenment." In fact in the recent AM article For Brian McLaren And Marcus Borg Being "Born Again" Is Reaching "Enlightenment"? you'll see Living Spiritual Teacher and "Progessive Christian" scholar Marcus Borg teaching that Buddha himself was "born again."
And one thing that all mystics, whether they be of the Christian persuation like Bell and Borg or of the New Age variety such as Living Spiritual Teacher Marianne Williamson, will eventually begin to blather on about are these supposed "great enlightened ones" i.e. the mystics of meditation. As an exact case in point consider the following from Bell's recent sermon I will say it again, and again, and again:
It's interesting how many traditions (pause) When you read the great enlightened ones; meditation, centering prayer, reflection—in every tradition you can find the mystics—and what's always at the heart of the spiritual lives, the everyday lives of the great ones was always a period of time.

Whether it's prayers, chanting, meditation, reflection, study—whatever you call it—what is it essentially; it's taking time to breathe. Because when you've been breathing, (slight pause) in a proper sort of way, you're far better equipped to handle what life throws your way. (5:41-6:23)
If one doesn't recognize here that Bell is praising "the mystics" for their supposedly superior spiritual understanding, which is but a reimagined Gnosticism, I personally believe it's simply because they just do not wish to see. And a classic symptom of the deception one receives as they continue on in this unbiblical practice of meditation in altered states of consciousness is a distorted view of the actual nature of unregenerate mankind. As you can see in Understanding the New Spirituality: God Indwells Mankind this is usually referred to as "a spark of the divine" or "a divine spark" mystics believe is already within unregenerate man.
However, that is a flat denial of the Biblical doctrine of regeneration, which now brings us back around to the statement earlier by Rob Bell about "the greatness that's inside you." In Rob Bell, Divine Dirt Clods, And The Coming Global Family Of "God" AM has shown that in his 2005 sermon on "breathing," which is a way mystics involved with CSM reference CCP aka meditation, below Bell tells us he's quoting Nelson Mandela:
There is a greatness [in mankind]. The writer here [of Psalm 8] uses the word "glory and honor" that resides in every single human being. Fragile and yet filled with the potential for glory and honor. I love how Nelson Mandela puts it in one of his writings. He says, "Our deepest fear is not that we are inadequate. Our deepest fear is that we are powerful beyond measure. It is our light, not our darkness, that most frightens us."

And then he concludes by saying, "Your playing small doesn't serve the world. We were born to manifest the glory—put on display, to show—the glory of God that is within us." He says, "you may be a dirt clod, but there is greatness and power and glory that resides in every single human being." (Week 330 05/29/05, audio sermon 12:27-13:28, transcription on file)
Well, see for yourself in what follows that Bell's teaching above actually originates with New Age Priestess Marianne Williamson from her book A Return to Love: Reflections on the Principles of "A Course in Miracles":
'our deepest fear is not that we are inadequate. Our deepest fear is that we are powerful beyond all measure. It is our light, not our darkness, that frightens us the most.' We ask ourselves, Who am I to be brilliant, gorgeous, talented, famous? Actually, who are you not to be? You are a child of God. Your playing small doesn't serve the world.
There's nothing enlightened about shrinking so that people won't feel insecure around you. We are all meant to shine, as children do. We were born to make manifest the glory of God that is within us. It's not just some of us; it's in everyone. And, as we let our own light shine, we unconsciously give other people permission to do the same. And as we're liberated from our own fear, our presence automatically liberates others. (190,191, emphasis mine)
Ok, now we have pastor Rob Bell of Emergence Christianity and its mush god who has a man-shaped hole in its heart, which sees itself as the new reformation, expressing a view of unregenerate mankind which is identical to that of a New Age Guru; so I'm guessing, it really should be reason for more than a little concern. In my view from watching Bell's theology drift more and more into line with mysticism there's a bit too much truth for comfort within what John Chisham, pastor of River of Life Alliance Church, observes below from his semi-tongue-in-cheek post Is Rob Bell Morphing Into A Buddhist Monk:
Rob Bell believes new age authors about human potential revealed in suffering more than he believes the Bible that the only real potential inside of man is that He is desperately wicked, and that he has a fallen nature that is predisposed to sin and to death!!!

How far he has fallen in all of his vain philosophies! It reminds me also of the teachings of Buddha, as far as the reason and the purpose in suffering; about Karma, about the stripping away of all the external things that get in the way… and human potential, by right thoughts, deeds, and actions we can attain Nirvana (or for Rob we can bring the 'Kingdom of God' to this earth) (Online source)
My question again, to those within mainstream evangelicalism rushing to embrace the mystic musings of Rob Bell, would be: Exactly how far off of the narrow way of Jesus and onto the broad road of religion does this people-pleasing preacher have to be before you begin to wonder Is Rob Bell Evangelical? But then again, considering the growing apostasy within spiritually spineless evanjellyfish, maybe after-all he actually is…
See also:
ROB BELL AND EMERGENCE CHRISTIANITY REJECT CARDINAL DOCTRINE OF SOLA SCRIPTURA
EMERGENCE PASTOR ROB BELL TO HAVE FRIEND PETER ROLLINS IN CONFERENCE 
EMERGENCE CHRISTIANITY REPAINTING THE SOCIAL GOSPEL AND LIBERATION THEOLOGY
ROB BELL SAYS SAYOUNARA SOLA SCRIPTURA
ROB BELL IN A NUTSHELL: THE BIBLE
DOCTRINES OF SPIRITISM AND ROB BELL