By Ken Silva pastor-teacher on Mar 29, 2010 in AM Missives, Brian McLaren, Current Issues, Emergence Christianity, Emergent Church, Features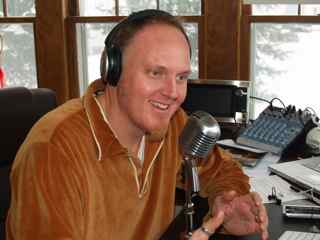 Apprising Ministries showed you in Doug Pagitt, John Piper, And Karma Kick-Back that universalist Emerging Church pastor Doug Pagitt, part of the Emergent trinity along with his progressive theologian in residence Tony Jones and EC guru Brian McLaren, believes that John Piper's recent prognostication of the demise of the Emergent Church "has been greatly exaggerated." [1]
This is one of those rare times I agree with Doug Pagitt. The fact is that Brian McLaren has now begun laying out systematically the newer version of Progressive Christianity they're calling Emergence Christianity through the answers to the "10 questions that are transforming the faith," in his new book A New Kind of Christianity (ANKoC).
I've also told you next month we're going to get a further glimpse of what the heretical McLaren sees, and is setting forth in ANKoC, when he appears at Rohr's conference Emerging Christianity: HOW we get there determines WHERE we arrive along with a couple of other Red Letter Christians in Shane Claiborne and progressive Christian historian Diana Butler Bass.
Here's what they tell us the conference is about:
Continuing on with the exploration begun at last year's Emerging Church conference, the CAC is thrilled to invite you to another large gathering of Roman Catholic, Mainline Protestant, Evangelical, and other Christians seeking to explore this emergence and convergence together. We hope to inspire and challenge you with the lens of non-dual thinking, a new politics and a new theology rooted in the "third way." (Online source, bold theirs) 
And if there was any doubt where Doug Pagitt stands concerning the heretical Brian McLaren it's now quite clear. Yesterday on his very aptly named Doug Pagitt Radio: Religious Radio That's Not Quite Right Pagitt had McLaren on to promolte ANKoC. Below is what Doug Pagitt says as he introduces Brian McLaren:
My friend, and cohort, and mentor—in many things, of being faithful to God in the world—Brian McLaren, is on the line. So I say all of that because sometime, you know, I try to be a little journalistic about the interviews that I have, and I try to be, you know, objective.

But I'm all for Brian, and, this is now AM radio promotion for Brian McLaren—I think you should buy his book. So Brian thanks for being on the show.

Brian McLaren: Thanks, great to be with you man.

Doug Pagitt: In fact, Brian is the first person in this AM 950 version of the show to be a repeat guest.
You can listen to this interview by Doug Pagitt with his mentor, heretical Emergent Church leader Brian McLaren, right here.
________________________________________________________________________________
Endnotes:  

1. http://dougpagitt.com/2010/03/karma-kick-back/, accessed 3/29/10.
See also:
THE EMERGING CHURCH AGENDA AND DOUG PAGITT
DOUG PAGITT AND ARROGANCE OF LIBERAL/PROGRESSIVE CHRISTIANS
DOUG PAGITT AND A "CHRISTIANITY" HE LIKES
DOUG PAGITT AND JOHN SHELBY SPONG
JESUS, RECONSIDERED: BRIAN MCLAREN AND AL MOHLER ON NPR
BRIAN MCLAREN AND HIS NEW EMERGING PROGRESSIVE THEOLOGY