By Ken Silva pastor-teacher on Mar 12, 2010 in Brian McLaren, Current Issues, Emergence Christianity, Emergent Church, Features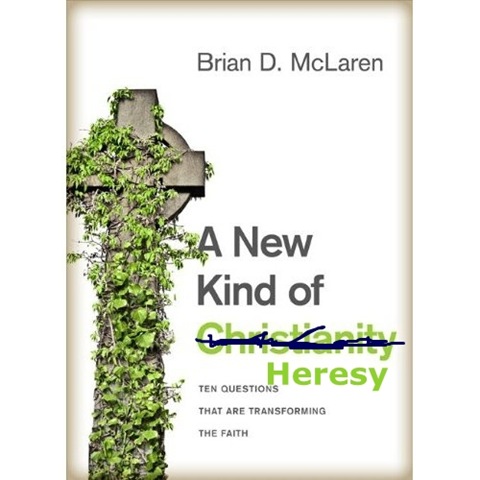 In the Apprising Ministries post Brian McLaren With A New Kind Of Liberal Theology I told you not to get caught up in the rouse that Brian McLaren, a recognized leader in the neo-liberal cult of the Emergent Church with its Emergence Christianity, is simply rehashing liberal theology.
As I pointed out in that prior article, he's not; but rather, along the others in the Emergent trinity—Doug Pagitt and Tony Jones—and with an assist from friends like progressive/process theologian Philip Clayton, McLaren is trying to help raise up what they call a "big tent" Christianity.
However, what this postmodern upgrade of what's known as Progressive Christianity has in common with it's predecessor an ill-fated attempt to make what they think is the Christian faith palatable to this postmodern culture as well as with the latest supposed advances in scientific knowledge.
I also pointed you to McLaren's new book is merely a fresh take on an old lie SBTS panelists say, which reported upon the SBTS panel in the video below where Dr. Al Mohler and a few others from SBTS weigh in on what Kevin DeYoung calls "McLarenism."
See also:
THE NEW CHRISTIANITY OF BRIAN MCLAREN AND THE EMERGING CHURCH 
BRIAN MCLAREN INVITES YOU ON HIS QUEST TO DESTROY CHRISTIANITY
PHILIP CLAYTON WITH "BIG TENT" CHRISTIANITY IN THE EMERGING CHURCH
THE EMERGING CHURCH AND PROGRESSIVE CHRISTIAN THEOLOGY AFTER GOOGLE
MARCUS BORG AND CHRISTIANS WHO DON'T BELIEVE IN JESUS
THE EMERGING CHURCH, A LAVA LAMP, AND LEAVEN
APPRISING MINISTRIES WITH A PEEK AT THE COMING SOTERIOLOGY OF EMERGENCE CHRISTIANITY