By Ken Silva pastor-teacher on Feb 18, 2010 in AM Missives, Current Issues, Emergence Christianity, Emergent Church, Features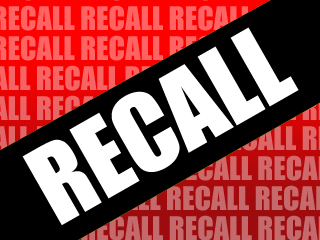 You're likely aware that the online apologetics and discernment work Apprising Ministries has shown you the sinfully ecumenical Emerging Church aka Emergent Church—that morphed into Emergence Christianity (EC) was a creation of Leadership Network right along with it Purpose Driven/Seeker Driven Pope Rick Warren. In Emerging Towards Convergence Christian researcher Sarah Leslie at Herescope explains:
We know that the current Emergent Church is a marketing phenomenon, set up as an official movement by Bob Buford's Leadership Network, a historical fact which we documented in a series of Herescope posts in 2005 and 2006.[2] From its very inception in the 1980s Leadership Network imported a number of leading New Age business "gurus" as "experts" – holding nebulous (if any!) Christian credentials. (Online source)
In recent pieces like Did Brian McLaren Overplay His Hand? and Brian McLaren Invites You On His Quest To Destroy Christianity I've shown you that with his new book A New Kind of Christianity (ANKoC) McLaren, now a Living Spiritual Teacher alongside such as Deepak Chopra, the Dalai Lama, Thich Nhat Hanh, Eckhart Tolle, and Marianne Williamson, has come out of the closet, as it were, and has all but laid out his reimagined i.e. new form of Progessive Christianity aka liberal theology that so many in the EC actually adhere to as well.
With this in mind I point you to an important post from Chris Rosebrough, host of Fighting for the Faith on Pirate Christian Radio, who's also a contributor to AM's sister outreach Christian Research Network. Rosebrough begins his piece at Extreme Theology by informing us:
Rick Warren, Bob Bufford and Bill Hybels are the Druckerite "trinity". All three of these men were personally mentored by the late business guru Peter Drucker and these three men more than any others are responsible for innovating the church by purposely changing congregations from a pastoral leadership model to a CEO / Innovative Change Agent leadership model. All of these innovations were strategically crafted under the careful eye of Peter Drucker. And all of these innovations were incubated, introduced and injected into the church through the coordinated efforts of Drucker's disciples through their different but intimately connected organizations; Leadership Network, the Purpose Driven Network and the Willow Creek Association.

What many people don't realize is that the Emerging Church is a product created by and promoted by the Druckerites.

If you don't believe me then it is time for you to listen to or re-listen to my interview with Doug Pagitt regarding the genesis of the Emerging Church. Pagitt provides us with an expert insiders look at how the Emerging Church came into being and got off of the ground. What you will discover is that without the Druckerites there may have never been an 'emerging church'. The Druckerites formed, bankrolled and promoted the Emerging Church much the same way a music marketing company might form and promote a boy band like the Backstreet Boys or N Sync.

Here's the interview… (Online source)
You can listen to Rosebrough's interview with quasi-universalist Emerging Church leader Doug Pagitt, as well as read in the rest of his article, right here.
See also:
BRIAN MCLAREN CONTINUES TO BLUNDER
PUTTING BRIAN MCLAREN IN HIS PLACE
BRIAN MCLAREN COMMENDS FRIEND TONY JONES
TONY JONES, THE EMERGING CHURCH AND PROGRESSIVE CHRISTIANITY
DISSENTION GROWING AROUND THE EMERGING CHURCH
EMERGENT PAIN AND DISCORD IN THE EMERGING CHURCH
APPRISING MINISTRIES WITH A PEEK AT THE COMING SOTERIOLOGY OF EMERGENCE CHRISTIANITY