By Ken Silva pastor-teacher on Dec 29, 2009 in AM Missives, Current Issues, Features, Homosexuality/"Christian"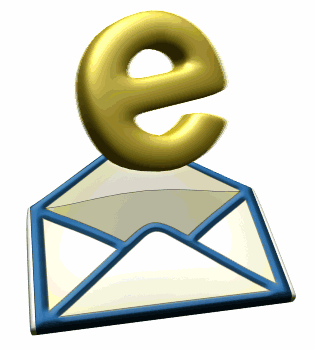 I've pointed out many times now that as a general rule, and a courtesy, we do not publish email without the permission of the sender. However at the same time, all email sent to AM and Christian Research Network is considered the property of Apprising Ministries so we may indeed publish unsolicited email for the purposes of edification.
Such is the one which follows below. The post re. alleged "overstating the dissent within the ELCA greatly" to which they refer is ELCA Imploding Over Homosexuality. In that piece I simply pointed you you to Dissident Lutherans: Bullying over gays by Wayne Anderson that appeared in a Saturday edition of The Washington Times where he talked about some unrest within the ELCA.
The reader writes: 
I will not debate the August ELCA vote with you, but I will tell you that you are overstating the dissent within the ELCA greatly.  As of 12/2009:  135 of 10400 congregations have voted to leave.  97 voted yes, 38 no.  Actual count, not percentage.

Some of the congregations which did leave were drifting from Lutheranism and Lutheran practice already, so they were already thinking of leaving. Many people were reacting to the sometimes misleading headlines without knowing the actual content of the issues voted upon.
No, I'm not going to debate that vote with anyone because as a minister of the Gospel of Jesus Christ I am upon the solid Rock when I've referred to that fateful vote as a mortal wound. There are rebels against the final authority of God's Word in the church visible trying desperately to convince us that having sexual relations with another of the same sex i.e homosexuality is fine for the regenerated Christian.
Well, repudiators of Sola Scriptura within the ELCA such as "Presiding Bishop" Mark Hanson and "Queer Affirming" woman "pastor" Nadia Bolz-Weber won the day, whether they personally voted or not. For the sad fact remains that the ELCA has ceased being a church of Jesus Christ when in violation of His Word in Holy Scripture they voted to ordain people openly, and unrepentantly, committing sexual sin.
And as far as dissent within the ELCA goes, one may wish to make some time to peruse Faithful Witness.
See also:
ELCA WITHHOLDING GOSPEL FROM THOSE IN PRISON OF HOMOSEXUALITY
PRESIDING ELCA BISHOP MARK HANSON SPEAKING OUT OF BOTH SIDES OF HIS MOUTH?
ELCA "PASTOR" NADIA BOLZ-WEBER AND TATTOO FAITH
MARTIN LUTHER ON HOMOSEXUALITY
THE SIN OF HOMOSEXUALITY IS DIFFERENT
QUICK WORD ON SIN OF HOMOSEXUALITY