By Ken Silva pastor-teacher on Dec 29, 2009 in Emergence Christianity, Emergent Church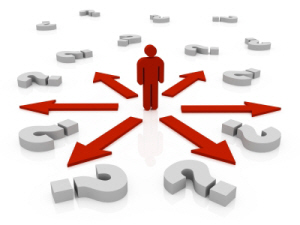 Apprising Ministries has pointed out that Samir Selmanovic has been integral to the birth of  the egregiously ecumenical Emerging Church aka Emergent Church that morphed into Emergence Christianity (EC), and which is now a cult of a postliberalism firmly within mainstream evangelicalism.
Just a bit ago today Selmanovic tweeted:
Fr. Rohr: Faith is a learned "tolerance 4 ambiguity," I no longer use knowledge as power, I no longer need 2 be right. (Online source)
The "Fr. Rohr" above is apostate (at best) quasi-universalist Roman Catholic mystic Richard Rohr, one of the so-called "Red Letter Christians" who, in truth, only believe the parts of the red letters of Jesus they happen to agree with. Some of them aren't even so sure some of those red letters were even spoken by Jesus in the first place.
So of course fools (look it up in the Bible) like the Roman Catholic priest Richard Rohr want to hide in the darkness of "ambiguity" (see red letters of John 3:18-21) and attempt to cripple the faith of others; why we wouldn't want to risk having anyone think that the Reformers may have actually been right about Rome, now would we?
Here's a couple of things to think about concerning these neo-Gnostic "Christian" skeptics in the Emerging/ent/ence de-formation of Christianity: 1) Do you really suppose they write book after book after book criticizing proper biblical Christianity because they think they're wrong? 2) Is "tolerance 4 ambiguity" really the message preached by the Apostles; is that what the early Christians were often willing to die for?
And 3) if being "right" really didn't/doesn't matter, then why do you suppose the Creeds of Christendom these snakes like to say they "believe" in were ever written? Sadly, if an Arius were to arise today, I'm guessing it wouldn't be very long before he'd be offered a publishing deal with an evangelical publishing house…say…like Zondervan. After-all, it$ all about the love $on.
*Update* For those who wonder whether online apologetics and discernment ministries serve a purpose, then consider the following tweets from Samir Selmanovic:
Ken Silva is awesome. (Online source)

Oops, forgot a link to Ken Silva's battleground: http://short.to/12005 (Online source)
Ministries like AM are having an effect in apprising men like Selmanovic that 1) they are operating outside of proper biblical Christianity, and 2) also increasing amounts of Christians are being made aware of the inroads the Apostles of Unbelief in this EC cult are making into mainstream evangelicalism. However, what is done with this information is out of my control.
See also:
CHRISTIAN AGNOSTIC ADELE SAKLER AND SAMIR SELMANOVIC DISCUSS CHRISTIAN ATHEISM
SAMIR SELMANOVIC: GOD IS FATHER OF All RELIGION
FAITH HOUSE MANHATTAN: PROJECT OF APOSTASY BY SAMIR SELMANOVIC
SAMIR SELMANOVIC: IT'S REALLY ALL ABOUT SELF
SAMIR SELMANOVIC RECOMMENDS A "GREAT VIDEO"
IS GOD 'A RECOVERING PRACTITIONER OF VIOLENCE'?