By Ken Silva pastor-teacher on Dec 17, 2009 in Current Issues, Emergence Christianity, Emergent Church, Features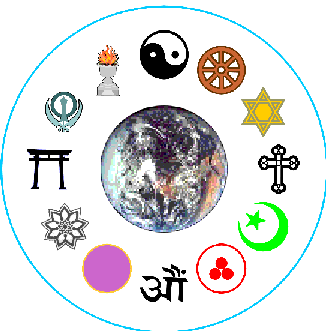 Apprising Ministries has told you that Samir Selmanovic has served as a member of the Coordinating Group for Emergent Village of the egregiously ecumenical Emerging Church aka Emergent Church—morphing into Emergence Christianity (EC)—which is a cult of postliberalism now firmly within mainstream evangelicalism. Selmanovic was also a contributing author to An Emergent Manifesto of Hope (AEMoH)—which was edited by the dubious duo of Tony Jones and Doug Pagitt.
Jones is the heretical "theologian in residence" at the church of his equally heretical quasi-universalist pastor Pagitt. So with Selmanovic we're not dealing with a small player in the EC; in fact, the Press Kit from his website informs us that he's:
been integral to the birth of emerging church movement, serving on the Coordinating Group for Emergent Village and cofounder of Re-church, a network of church leaders meeting for a yearly conference for theological exploration. (Online source, emphasis mine)
Selmanovic also heads up an interspiritual project he calls Faith House which carries the ringing endorsements of EC guru Brian McLaren and his pal Tony Campolo. Selmanovic's a leading proponent of a classic EC doctrine of supposedly "finding God in the other"; and by that they mean worshipping with practitioners of other religions to see how they are experiencing God. Consider in AEMoH Selmanovic writes:
Can it be that the teachings of the gospel are embedded and can be found in reality itself rather than being exclusively isolated in sacred texts and our interpretations of those texts? If the answer is yes, can it be that they are embedded in other stories, other peoples' histories, and even other religions?…
God's table is welcoming all who seek, and if any religion is to win, may it be the one that produces people who are the most loving, the most humble, the most Christlike. Whatever the meaning of "salvation" and "judgement," we Christians are going to be saved by grace, like everyone else, and judged by our works, like everyone else…
For most critics of such open Christianity, the problem with inclusiveness is that it allows for truth to be found in other religions. To emerging Christians, that problem is sweet… Moreover, if non-Christians can know our God, then we want to benefit from their contribution to our faith. (192, 195,196, emphasis mine)
Selmanovic couches his inclusive quasi-universalism in an if proposition; however from looking at his work, it seems pretty clear he believes non-Christians sincerely practicing [insert religion here] are also experiencing God. This is direct contradiction to what the Lord has told us e.g. in 1 Corinthians 10:20 — what pagans sacrifice they offer to demons and not to God. I do not want you to be participants with demons. That's pretty clear; no matter how devout said religious pratitioner may be, unless they are in Christ they are literally serving demons.
Now with all of this in mind, let's look at the following tweet today by Selmanovic:
@SamirSelmanovic "I am not a Christian, but I am a Quaker." How about that? Great video and discussion: http://bit.ly/C6FjL (Online source)
The link takes us to the video below; and by the way, it isn't a parody. Rather it's a performance from Jon Watts, "a Quaker rapper and spoken word poet who tours the country with his guitar and bicycle." Having been covering the influx of corrupt Contemplative Spirituality/Mysticism (CSM) ala Living Spiritual Teacher and Quaker mystic Richard Foster—and his spiritual twin Dallas Willard—I've studied Quakerism in great detail, and in particular, I've spent much time Contemplating The Inner Light Of The Quakers.
What's important below in Watts lyrics is his mention of George Fox, the mystic who founded the Quaker sect: 
I found Quakers when I was just a kid
and now I'm studying them
I hope you know how that is
I've got George Fox on my right,… (Online source, emphasis mine)
And then in what I highlight below from his chorus, as a Quaker, Jon Watts shows you precisely what George Fox himself meant by his teaching of the "inner light," as well as the logical conclusion of his erroneous teaching:
I'm not a Christian but I'm a Quaker
I've got Christ's inner light but he's not my savior
I'm on a date to meet my maker (Online source)
The tragic fact is, Friends General Conference Quakers like Jon Watts and Quaker founder George Fox are dead wrong; not every human being is indwelt by God the Holy Spirit, because He told us so Himself:
Those controlled by the sinful nature cannot please God. You, however, are controlled not by the sinful nature but by the Spirit, if the Spirit of God lives in you. And if anyone does not have the Spirit of Christ, he does not belong to Christ.

But if Christ is in you, your body is dead because of sin, yet your spirit is alive because of righteousness. And if the Spirit of him who raised Jesus from the dead is living in you, he who raised Christ from the dead will also give life to your mortal bodies through his Spirit, who lives in you. (Romans 8:8-11)
Clearly, because God choose to use if, it then makes these conditional sentences; in simple terms, the things attributed above to the Spirit of God can only happen if one has Him, meaning it's possible not to have Him living in you. But Jon Watts is right about one critical point; if Jesus is not his Savior then he is not a Christian, he is lost. Pray for him, and for men like Samir Selmanovic; who want to be teachers about God but they do not know what they are talking about or what they so confidently affirm (1 Timothy 1:7). Let's pray that they will meet the real Jesus Christ; before it's too late.
See also:
SAMIR SELMANOVIC: GOD IS FATHER OF All RELIGION
SAMIR SELMANOVIC: IT'S REALLY ALL ABOUT SELF
FAITH HOUSE MANHATTAN: PROJECT OF APOSTASY BY SAMIR SELMANOVIC
THE EMERGING CHURCH HIGHJACKING EVANGELICALISM
CONTEMPLATING THE INNER LIGHT OF THE QUAKERS (PT. 2)
"INWARD JOURNEY" ESPOUSED BY RICHARD FOSTER IS A FORM OF DIVINATION