By Ken Silva pastor-teacher on Dec 21, 2009 in AM Missives, Current Issues, Features, Homosexuality/"Christian"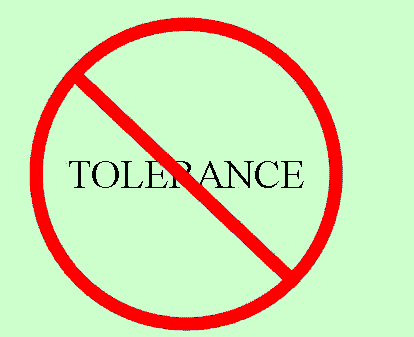 Apprising Ministries has been covering the growing gay agenda within the church visible for the past year. It's simply beyond question that it is causing major problems in the dying mainline denominations who long ago kicked out Sola Scriptura in favor of highly subjective Contemplative Spirituality/Mysticism, which is actually a new form of Gnosticism. 
Through the evil influence of the the egregiously ecumenical Emerging Church aka Emergent Church—morphing into Emergence Christianity (EC)—which is a cult of postliberalism now firmly within mainstream evangelicalism—this issue is also crossing over as you can see in Growing Gay Agenda In Evangelicalism and Emerging Church And Adele Sakler TransFORM Gay Agenda In Evangelicalism.
Benefiting from wider acceptance within the EC we're now seeing those like gay affirming "pastor" Jay Bakker  and "queer inclusive" ELCA "pastor" Nadia Bolz-Weber gaining louder voices as these rebels against the final authority of God's Word try to convince us that having sexual relations with another of the same sex i.e homosexuality is fine for the regenerated Christian.
And this is precisely why the Lord moved me a while ago to begin covering this issue; with Holy Scripture we can light up the night sky so you can see the position of enemy forces, for only those who would reject Sola Scriptura like ELCA Bishop Mark Hanson Who Say The Bible Is Not The Final Authority. This is what to the tragic vote I covered in ELCA And Homosexuality.
What you need to understand here is that those who affirm that those unrepentant in their practice of the sinful and deviant lifestyle of homosexuality love to portray themselves as being so loving and tolerant; however, that façade quickly crumbles the moment you disagree with them. And let's not forget here that the disageement is over what God has clearly said in the Bible:
Or do you not know that the unrighteous will not inherit the kingdom of God? Do not be deceived; neither fornicators, nor idolaters, nor adulterers, nor effeminate, nor homosexuals, nor thieves, nor the covetous, nor drunkards, nor revilers, nor swindlers, will inherit the kingdom of God. (1 Corinthians 6:9-10, NASB)
The above is necessary background as I now point you to Dissident Lutherans: Bullying over gays from Saturday's Washington Times where Wayne Anderson informs us:
A decision to ordain actively gay clergy has caused deep fissures in the nation's largest Lutheran church group, with some traditional Lutherans saying they have been subjected to threats and retaliation as they consider breaking away.

Several disaffected members of the Evangelical Lutheran Church in America (ELCA) say the decision made at the church's national convention in Minneapolis in August could prompt a major exodus from one of America's biggest Protestant denominations.

"I wouldn't even begin to tell you how many thousands [of calls] I've gotten," said Paull Spring, chairman of Lutheran Coalition for Renewal, or CORE, a national coalition based on traditional values. His group said last month that it cannot remain inside the 4.7-million-member ELCA and will form a new synod.

He is not alone.

"I am receiving every single week dozens of phone calls, e-mails, from pastors of the largest Lutheran churches in ELCA," said the Rev. Walter Kallestad, senior pastor of Community Church of Joy in Glendale, Ariz., who left the synod after having been "rostered" as a minister with the ELCA for 31 years. "I've answered hundreds … from congregations looking to transition out of the ELCA."

For reasons of church structure – Lutheran congregations retain their property as long as they are affiliated with a Lutheran synod – the fallout from the ELCA's decision isn't likely to lead to the kind of court fights that followed the U.S. Episcopal Church's 2003 ordination of an openly gay bishop.

But the splits within the ELCA, which is more than twice the Episcopal Church's size, are getting ugly in their own way. Pastors taking their churches out of the ELCA are making charges of "unethical, immoral and in some cases, illegal" acts by bishops and other officials, Mr. Kallestad said.

"I'm talking to some pastors and leaders from many states around the nation, whose [ELCA] bishops are becoming very hostile," Mr. Kallestad said.

The Rev. Mark Gehrke, of Faith Lutheran Church in Moline, Ill., said that "if you do not agree with the direction of the ELCA, you are … bullied or ostracized or threatened. The threat has been to even remove me and suspend me from ministry," he said…

The ELCA denies threatening or bullying anybody… Presiding Bishop Mark Hanson, the head of the ELCA, also denies that the synod is engaging in intimidation and questions reports of any split… (Online source)
As I said before The Nightmare Beginning For Mainstream Evangelicalism. You can read the four page report by Wayne Anderson of The Washington Times right here.
See  also:
QUICK WORD ON SIN OF HOMOSEXUALITY
LUTHERAN PASTRIX NADIA BOLZ-WEBER ON A JESUS AND THE ELCA
JESUS DEFINES MARRIAGE FOR RED LETTER CHRISTIANS
PUTTING BRIAN MCLAREN IN HIS PLACE