By Ken Silva pastor-teacher on Dec 21, 2009 in AM Missives, Current Issues, Emergence Christianity, Emergent Church, Features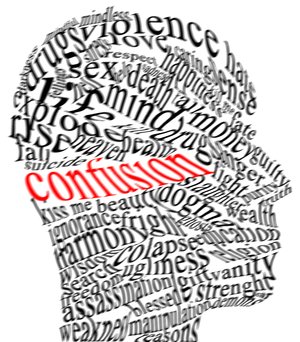 My friend John Chisham is  pastor of River of Life Alliance Church in MN as well as an Apprising Ministries and CRN correspondent. Today he's written an interesting post which is actually a response to How Important Is Mary's Virginity? by Tony Jones, an heretical leader within the egregiously ecumenical Emerging Church aka Emergent Church—morphing into Emergence Christianity (EC)—which is a cult of postliberalism now firmly within mainstream evangelicalism.
At his blog today Jones, who's also "theologian in residence" at the EC church of his equally heretical quasi-universalist pastor Doug Pagitt, has written again:  "I do not consider Mary's virginity to be important primarily to preserve the doctrine of Jesus' sinlessness." Then in yet another demonstration vividly illustrating that he really just doesn't grasp these issues Jones attempts to draw a parallel between the God-Man Jesus, i.e. monogenes, and mere human beings He created:
Miraculous births are an important part of the biblical narrative, most notably the birth of Isaac to the aged Sarah, and the birth of John (the Baptizer) to the aged Elizabeth.  This trajectory culminates with the birth of Jesus. (Online source)
But as Chisham correctly brings out in his response to Jones' faulty reasoning above both Isaac and John were produced as the result of normal sexual relations between a human father and mother:
There is a difference between God's involvement with Elisabeth and Sarah in the births of their old age, and the involvement of God in his sovereignty in our everyday lives and the virgin birth of Jesus. The argument that it is unimportant to the Christian faith is liberalism at best and heresy at worst. In the virgin birth of Christ, we see God directly involved in the incarnation of His Son, (John 1:14) sending Him (John 3:16) to a fallen world. (Online source)
You can read the rest of Chisham's post right here. In closing this for now, I really do find myself wondering why people are falling for these EC posers like Jones with their rehashed, and long ago debunked, doctrines of the original Cult of Liberalism who only have a form of godliness [while] denying its power (2 Timothy 3:5). And some of those perpetrating this Emerging/ent/ence deformation of Christianity, such as Tony Jones, really do wish that I would be dishonest; because then I would not go on to say: Have nothing to do with them. 
See also:
SOUTHERN BAPTIST CONVENTION AND "INSIGHTFUL" EMERGING CHURCH HERETIC TONY JONES
HERETICAL EMERGING CHURCH THEOLOGIAN TONY JONES WONDERS…
THE EMERGING CHURCH SHARES IT'S LOVE FOR…
TONY JONES AND COURTNEY PERRY ET AL
BRIAN MCLAREN COMMENDS FRIEND TONY JONES
TONY JONES SHARES LOVE FOR "CRAZIES" LIKE KEN SILVA