By Ken Silva pastor-teacher on Dec 29, 2012 in Current Issues, Features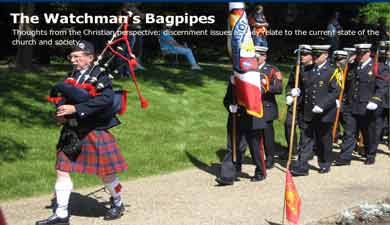 By Glenn E. Chafield and used with permission

Ravi Zacharias has long been one of my favorite apologists ever since I first heard him on radio broadcasts while I lived in the Chicago area.   He has always been a solid defender of the faith.

I don't know what has gotten into Mr. Zacharias, but he is now compromising the faith by praising and otherwise sanctioning false teachers.

Ken Silva, over at Apprising Ministries, has been following a story about Zacharias giving praise to Joyce Meyer and her teachings.

Zacharias has called Meyer, who is a Word of Faith heretic, "a great Bible teacher."  This is really a very sad situation.

The following links will take you to the various articles posted by Silva as the story was coming out:

Joyce Meyer as "a great teacher," with Zacharias giving giving her credence on her show.

A reader's exchange with Ravi Zacharias International Ministries and the further tacit support of Meyer.

Ken Silva's contact with RZIM.

The reason for compromise given by RZIM.

Other problems with RZIM:

Ordained women ministers, and Ravi calling Henri Nouwen "one of the greatest Christian saints."

This particular article links to this one excusing the praise of Nouwen.

Ravi praises The Alpha Course and claims God inspired Gumbel in his work with Alpha.

A question is raised as to whether Silva is too hard on Zacharias, and Silva responds.

Here is the crux of the matter: Teachers of the Word are held to be more accountable than the everyday Christian (James 3:1).

As Silva notes, Ravi is not untouchable, nor is any other popular Christian leader/speaker.

In fact, they are in a position to do more damage than anyone else, which is why it is important that they not be giving even tacit approval to false teachers and false teachings.

My hope and prayer is that Ravi will cease promoting these false teachers and expose their teaching instead.
The original appears here.
Further reading