By Ken Silva pastor-teacher on Oct 25, 2011 in Current Issues, Features, Joel Osteen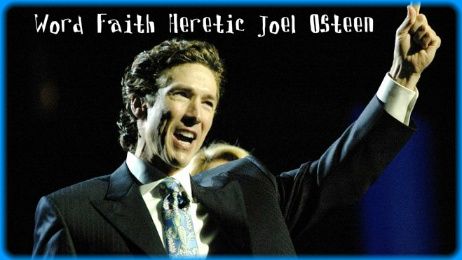 With the time I have left Apprising Ministries continues documenting the sad slide into apostasy of the evangelical community. Are you ready for Joel Osteen Joins Hands With America's Churches?
Christian Post reminds us today that Word Faith "blab it and grab it" prosperity heretic Joel Osteen continues to gain ground in the mainstream of the church visible.
We've already seen evangelical darling, and returning Elephant Room vet, Prophet Pastor Steven Furtick demonstrate just how far off his discernment is in Steven Furtick, James MacDonald, And Joel Osteen.
Right; if Joel Osteen is a great man of God, then Mormon founder Joseph Smith was actually a Christian prophet. Well after-all, Osteen's already said Mitt Romney And Mormons Are Christians.
CP contributor Mark Hensch tells us:
Joel Osteen, the pastor of Houston's Lakewood Church, hopes his fame will put a face on the nation's Christian community. The New York Times bestselling author is leading Lakewood's Champions Network, a national network that helps Christians find churches in their area.

"I feel like God said 'Joel, go connect with other pastors and get people into good, Bible-based churches,'" he said Monday at a Champions Network meeting in Washington, D.C. "I'm trying to throw a wide net of hope and catch people flipping through the channels unaware of Christ." (Online source)
No, God didn't tell this to Joel Osteen. Before Osteen could get people "into good, Bible-based churches" he'd have to first know what one is. We certainly don't see it with his Lakewood Church.
As a matter of fact, today special AM correspondent Erin Benziger gives us more reason to reject Joel Osteen as a false teacher in her post  "I believe that [Mormons] are Christians," Mr. Osteen said…
These words you're see and hear below are not those of a genuine Christian:
"I believe that [Mormons] are Christians," Mr. Osteen said. "I don't know if it's the purest form of Christianity, like I grew up with. But you know what, I know Mormons. I hear Mitt Romney — and I've never met him — but I hear him say, 'I believe Jesus is the son of God,' 'I believe he's my savior,' and that's one of the core issues.
"I'm sure there are other issues that we don't agree on. But you know, I can say that the Baptists and the Methodists and the Catholics don't all agree on everything. So that would be my take on it." (Online Source)
See also:
ED YOUNG, JR PAYS HOMAGE TO JOEL OSTEEN
JOEL OSTEEN: SMILE WHEN YOU LIE