By Ken Silva pastor-teacher on Oct 9, 2011 in Current Issues, Features, Homosexuality/"Christian"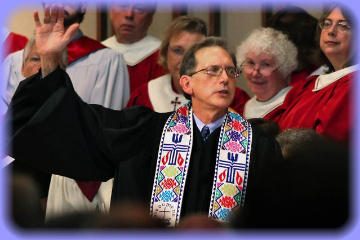 You adulterous people! Do you not know that friendship with the world is enmity with God? Therefore whoever wishes to be a friend of the world makes himself an enemy of God.
(James 4:4)
There Is No Unity With Such As These
Apprising Ministries has been attempting to alert you, e.g. in pieces like Doug Pagitt And Homosexual Sin and Jay Bakker Critiques Ken Silva At Religion Dispatches , to the evil pro-gay agenda the neo-liberal cult of the Emergent Church aka the Emerging Church.
You need to know that this movement is gaining even more strength and has already penetrated deeply into mainstream evangelicalism—metastasizing as a spiritual cancer carried by corrupt critical-thinking killing Contemplative Spirituality/Mysticism (CSM). So I continue warning you that you really do need to understand there's a very dark and threatening same-sex storm—now rapidly approaching hurricane force—looming just off the coast of your own local evangelical church.
Be aware that the EC's "big tent" postmodern form of Progressive Christianity aka Emergence Christianity is a whole lot closer to the center of increasingly inclusive evangelicalism than you may even know; particularly so in your younger sectors. This Liberalism 2.0 de-formation of the Christian faith has been attacking the cardinal doctrine of sola Scriptura in the mainstream for years now, which is why you're finding yourself having a hard time understanding some of the things your pastor's preaching and some of the new programs you've seen coming into your own local church.
As more and more of mainstream evangelicalism embraces the warped philosophy (it's not a theology) of this egregiously ecumenical anti-Chrstianity within the Emerging Church—and it will—one is then simply left with their feelings, i.e. your fallen corrupt human reasoning, as a guide in spiritual matters. Here now further example of where this always leads; and to see, one need only look at how the uber-divisive pro-gay lobby has quite literally torn apart the mainline denominations. We have yet another vivid illustration below from a Christian Post piece PCUSA Votes to Allow Openly Gay Clergy, which ran back on May 11.
It really came as no surprise today when Dinesh Ramde of the Associated Press informs us that in the no longer Christian PCUSA:
A Wisconsin man who left his Presbyterian ministry in California more than 20 years ago after telling his  congregation that he is gay was welcomed back into the church leadership  on Saturday as its first openly gay ordained minister.

In a quavering voice ripe with emotion, the Rev. Scott Anderson told the hundreds of friends and backers who packed Covenant Presbyterian Church in Madison for his ordination ceremony that he never thought the day would come.

"To the thousands of Presbyterians who have worked and prayed for almost 40 years for this day, I give  thanks," Mr. Anderson, 56, said. "And I give thanks for those who disagree with  what we're doing today yet who know that we are one in Jesus Christ."

When he was presented to the crowd, audience members gave him a thunderous standing ovation and began roaring with cheers.

"That was very atypical of Presbyterians," Doug Poland, an elder at Covenant, told the Wisconsin State Journal. "Usually our hands are in our laps."

Mr. Anderson  was closeted when he served as a minister in Sacramento, Calif., from  1983 until 1990. When a couple threatened to reveal his sexual  orientation, he came out to his congregation and resigned because the Presbyterian Church (U.S.A.) barred homosexuals from serving as ministers.

But  things changed last year when the church's national assembly voted to  remove the ban, clearing the way for Mr. Anderson's ordination. (Online source)
As Erin Benziger pointed out today at Do Not Be Surprised…
Sorry, but if you are living in persistent, unrepentant sin, we are not one in Jesus Christ. Repent, turn from your sin, embrace Jesus Christ in submissive faith as Savior and Lord.

"Or do you not know that the unrighteous will not inherit the kingdom of God? Do not be
deceived: neither the sexually immoral, nor idolaters, nor adulterers, nor men who practice homosexuality, nor thieves, nor the greedy, nor drunkards, nor revilers, nor swindlers will inherit the kingdom of God. And such were some of you. But you were washed, you were sanctified, you were justified in the name of the Lord Jesus Christ and by the Spirit of our God.

Flee from sexual immorality. Every other sin a person commits is outside the body, but the sexually immoral person sins against his own body. Or do you not know that your body is a temple of the Holy Spirit within ou, whom you have from God? You are not your own, for you were bought with a price. So glorify God in your body." (1 Corinthians 6:9-11; 18-20)

And all God's people said…Come quickly, Lord Jesus! (Online source)
See also:
DOUG PAGITT AND HIS SOLOMON'S PORCH AFFIRM HOMOSEXUAL SIN
EMERGING CHURCH OUTLAW PREACHERS NOT LIKE JESUS